The weekly ramble: where I blog like it's 2004.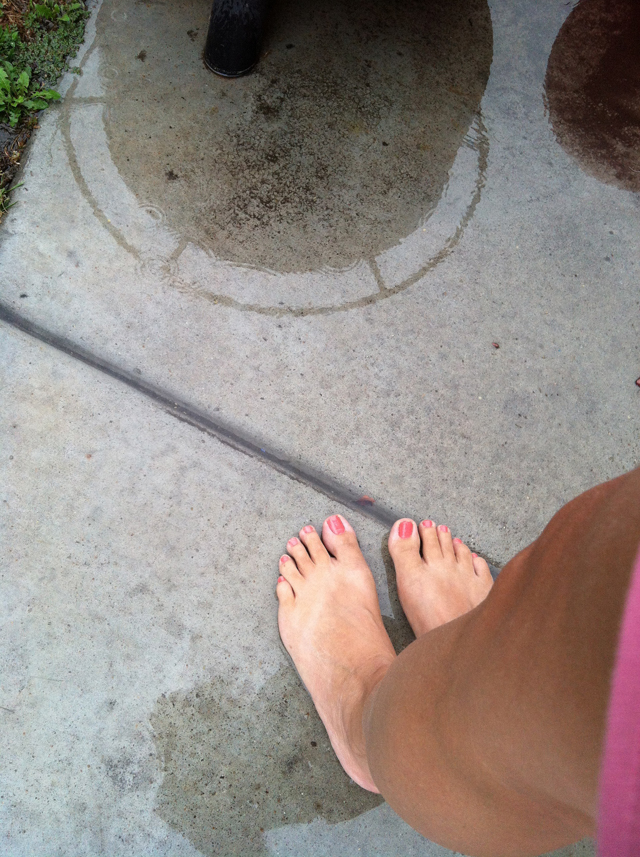 The week flew by and here I am trying to remember what I did. I slept in past 7 am on multiple occasions. I know, sounds like a really small deal. But, it's a big deal for me. I'm trying to take things easier. I like to wake up before everyone else.
I'm also learning to like sleep.
I was struck this week by the luxury that is my life. That I CAN take things easier. My job has flexible hours. My children all sleep through the night. The only deadlines I have are the ones I create for myself. Knock me over with a feather, but I'm in a new season of life.
I say that not to brag, because I didn't do anything all that special to get to this place in life. I say that to give you mamas hope. Your day will come!
I remember when two hours of sleep in a row was the most I could hope for. I remember not being able to leave my children for more than a few minutes — during waking hours, at least — because mischief might ensue while my back was turned. I remember not feeling like my life was my own.
And voila. Now it is. 
Well, I mean, my-life-is-God's-so-I-don't-really-control-everything-in-it-kind of my own. And I'm thankful. Very thankful.
Read: She's gotten over the catastrophe called autoimmune disease.
Well, I've not gotten over it in the sense that's it's cured or in remission, but at least I'm learning to sleep in and rest and take the days as they come. And I'm growing in appreciation for this precious life of mine.
Plus, the Irishman wrote me first thing this am to tell me that my labs were good and that I can bump the meds down to the bare minimum. So there's that.
In other news, it rained this week. That's like two miraculous occurrences in the space of a few sentences. The rain didn't last but a day, and the heat is coming back next week, but rain is rain. I'll take it where I can get it.
Also, a new dishwasher arrives tomorrow. I think it's been three weeks since the old one broke, but the kitchen has been cleaner without that crutch to lean on. I wash; the littles dry and put away. The counters stay cleared.
I'm almost tempted not to use the new one.
I said almost.
Meanwhile, here's what's been happening on Life as MOM:
Here's what's been happening on Good Cheap Eats:
Coming soon:
An all-new Month of Meals plan. This month's is FREE!
31 Days of Organization (for Normal People)
Lunchbox Ideas
Travel Safety for Families
How to Protect Your Computer Data in an Emergency
Do ya get the newsletter?
If you already get the newsletter, you may have received an email in error on Thursday night. My apologies! So much for trying NOT to spam people. Sigh.
Be sure to sign up for bonus offers, surprise giveaways, extra content, and special deals for Life as Mom "insiders". I promise I won't send you more than you want. I hope.