The weekly ramble: where I blog like it's 2004.
Is anyone else really, really sleepy now that the time changed? My kids have not had issues, but I sure have. Wow! I'm ready for a nap every day by noon. Remind me next year how hard this week is so I can just plan a vacation!
Speaking of vacations…. chances are looking pretty slim that we'll make it to Europe in the spring. We only have about 1/5 of the money saved, so I don't think it's going to happen. I'm trying not to let that thought creep in, but I may just have to adjust my expectations. Maybe it will be next fall or the spring of 2017. One can always dream, right?
FishPapa and I've had weekly money meetings lately and are sobered by the increase in expenses. Our rent went up; car insurance for a teen driver is not free; groceries don't appear to going down in price; and I've already been tempted to turn on the furnace. (I'm not sure how that happened, but I went from flaming hot 24/7 to chilled to the bone really, really quickly.) We also need to think ahead to next year's college expenses and life in general.
We also had the discussion about how the washer/dryer must be tempting fate. They've got to be reaching the end of their life span. The set prior to the current set lasted five years. We are now closing in on SIX years. It may be too much to hope for that they live forever, right? So, we need to start shopping so that when they do die, we're ready. Because really? I don't know that we could live more than a couple days without them. Right?
Needless to say, we are trimming back so that we can save more and give more. We've traded our nicer $40 date nights for $8 at In-N-Out Burger — and you know what? They're just as much fun! Living on one income doesn't have to be dreary.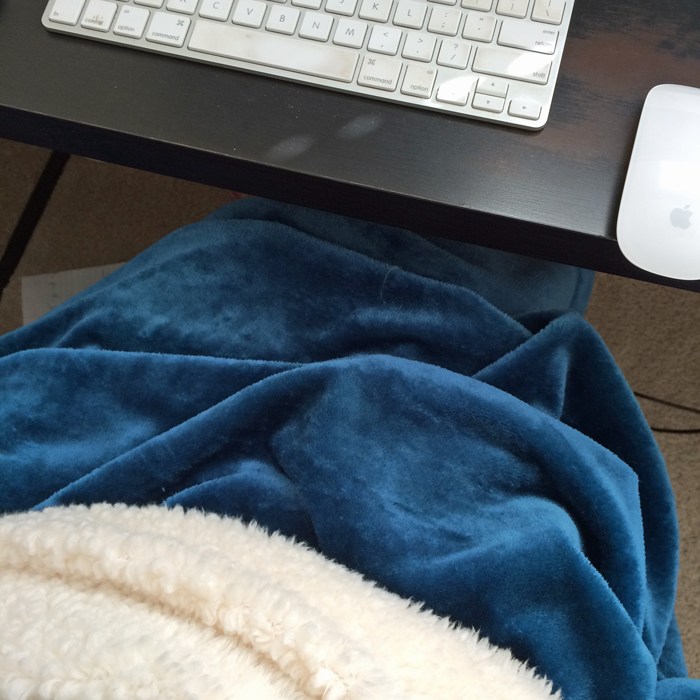 I did spent $10 on this new blanket. I figure what I spend in warmer things we will earn back in gas and electricity savings. You have never felt anything as soft as this blanket. Promise. Found it at Ross. I'm hoping that I can have a full rest day on Sunday and just cuddle up in it all day. So soft!
Feeling sleepy all week made it so hard to be productive! But, we've got two holidays next week, so maybe, just maybe I can catch up. Monday is FishBoy15 Day and Wednesday is Veteran's Day. Our kids' birthdays are always school holidays. 😉 FishChick turns 9 on Saturday, and my sister's family is coming. Can't wait to hang with them. While I love to have the whole clan together, it's nice to just be able to focus on one branch of the family tree at a time.
FishBoy14 and I just finished reading the Odyssey for his history and literature coursework. I surprised myself by not being able to put the book down! I don't remember it being a romance when I read it in school — and I'm not sure that FishBoy14 sees it that way — but it really is! Penelope and Odysseus' love for each other is really sweet.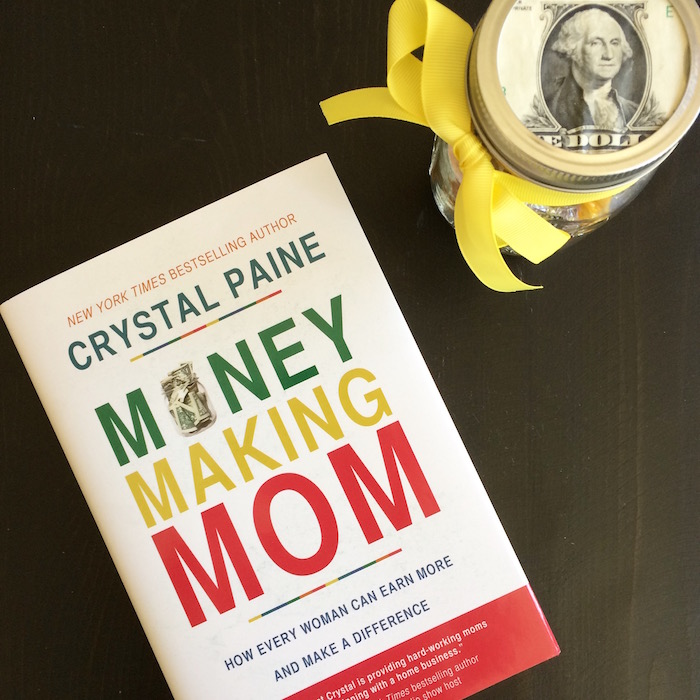 I'm also reading my friend Crystal's new book, Money Making Mom. I'd already preordered it when I received this fun package from her full of candy and a book! How fun is that? I'm hoping to give you a full review in the next few weeks, but I'm only about halfway through. Already, I know it is a great manual for those starting out in creating a home-based business. While I'm not just starting, it's got me thinking about ways that I can be working better.
Crystal and I found each other through blogging back in 2008 when we were in the midst of getting out of debt. She and Jesse were great encouragers to us to keep fighting the good fight. And it was nice to hang out with people who understood our frugal/cheapskate ways! We have some wonderful memories of hanging out with their family.
Crystal was also super instrumental in my becoming a professional blogger. She's a sharp one, that girl, and gives great advice. So, I'm looking forward to finishing the book this week.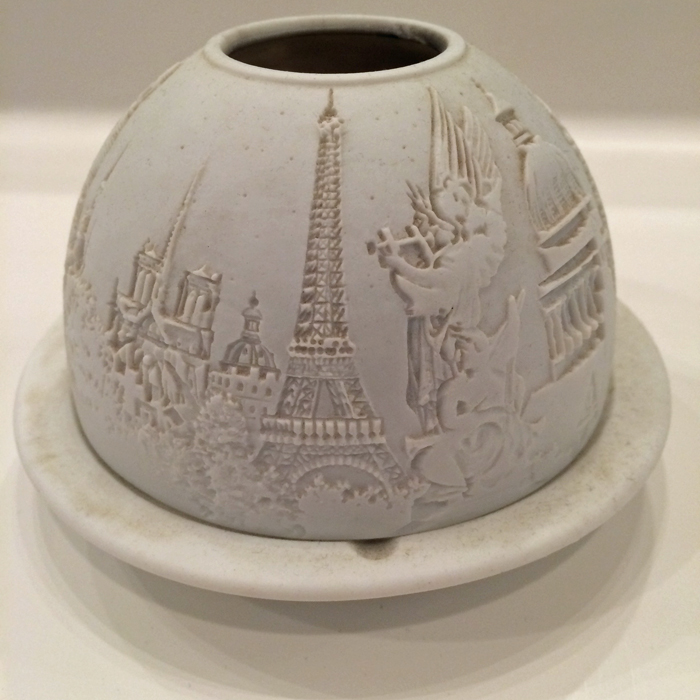 This is one of my most prized possessions. It's Limoges china, a luminary with all the monuments of Paris that I bought right before I went home from my year abroad. The monuments light up when you light the candle inside.
As you can tell it's super dusty. How do I clean it without ruining it?! That's like 20+ years of dust.
I figured you guys would have some solutions for me. So lay them on me. I've been hesitant to get it wet all these years because it seems really porous. But I love it and want to take better care of it. Help a girl out?
In other news, we're heading to my in-laws for Thanksgiving. My freezer cooking will be all about Make-Ahead and Freeze Thanksgiving Sides. I'll be sharing the plan in tomorrow's newsletter. So be sure to check your inbox. And join me on Tuesday for a Freezer Cooking Chat on Facebook!
So, there are my random ramblings for the week. Can you tell I haven't had a nap today?!
Meanwhile, here's what's been happening on Life as MOM:
Here's what's been happening on Good Cheap Eats: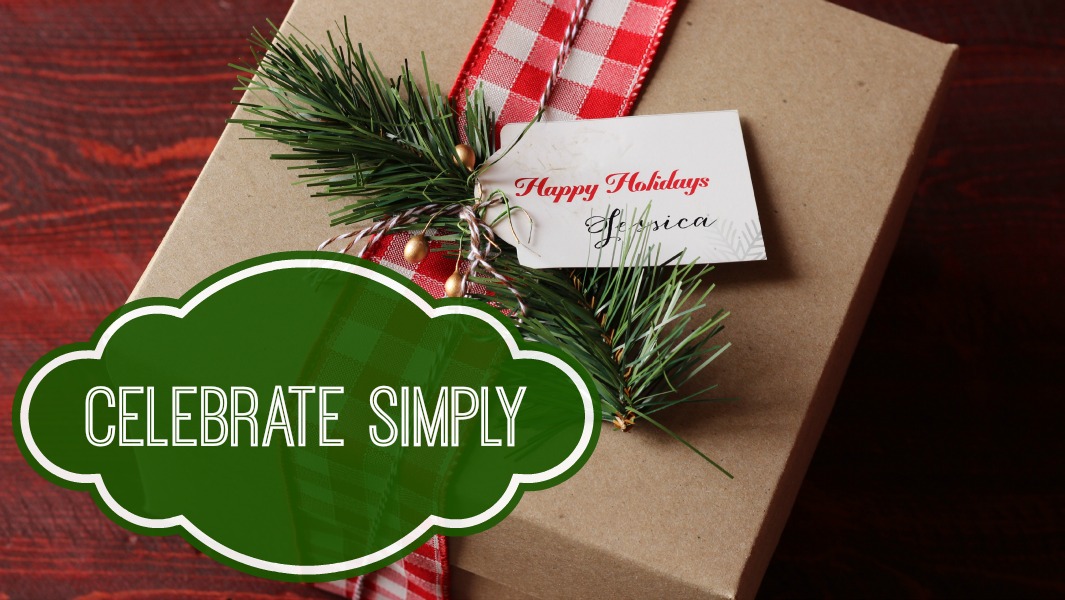 Celebrate Simply
: This year I've put together a FREE 4-week e-course to help you get organized for the holidays, and most importantly, celebrate simply.
You can register for the course here
. The course begins November 16.
New this week: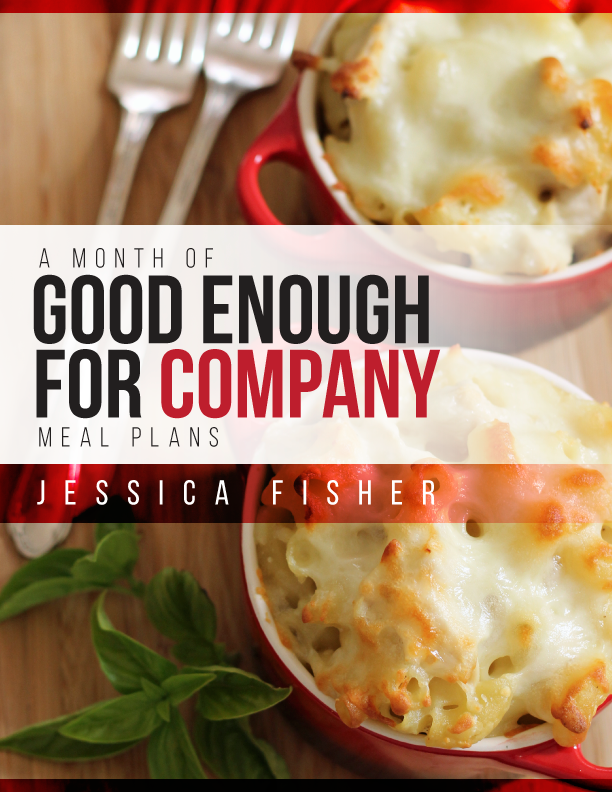 This month's meal plan is out! Grab A Month of Good Enough for Company Meal Plans for four weeks of meal plans, grocery lists, make-ahead tips, and company-friendly appetizers and desserts.
What have YOU been up to this week?