The weekly ramble: where I blog like it's 2004.
Hello! It's been awhile! I had meant to post a few more times this past week, but it just didn't happen. There were more important matters that I needed to focus on. It was good to unplug for a few days and focus on my people.
(It's rare that I truly unplug, though. I really love Instagram. If you ever wonder if I'm alive, that's where you can find out.)
Earlier this week, I took the big boys to the orthodontist. We did some Christmas shopping while we were out — in the rain — and then picked up lunch on the way home. Since I was paying for the "chik'n", they agreed to a selfie. Can you believe how big my bigguns are?!
A trip to the endocrinologist
That same day FishPapa and I went to the Irishman for my follow-up. Turns out that I was a little confused last time we saw him — as was my GP when she read his report. I asked for clarification on a few things, namely, what do I have exactly? Turns out it's hyperthyroidism, but not necessarily with the autoimmune part attached. I tested NEGATIVE for Grave's Disease antibodies. But, somewhere along the line, probably with Dr Crunchy, I got the idea that this was "autoimmune hyperthyroidism".
As the Irishman explained, there's a small portion of people who do have Grave's but don't show the anitbodies. I could be one of them. However, we have no reason to believe that I am. So, all this worrying I've been doing about more autoimmune issues has perhaps been for nothing.
That's not to say that I don't have something serious — hyperthyroidism can be dangerous, but this may or may not be Graves. Or grave. Depending on how you look at it.
Either way, there's more good news. He's backing me off the medicine even further, down to 2.5 mg, which is half a pill. They don't make a smaller pill. His goal is to get me off the meds entirely. That's my goal too. Only I want to stay off. So, we'll see what happens.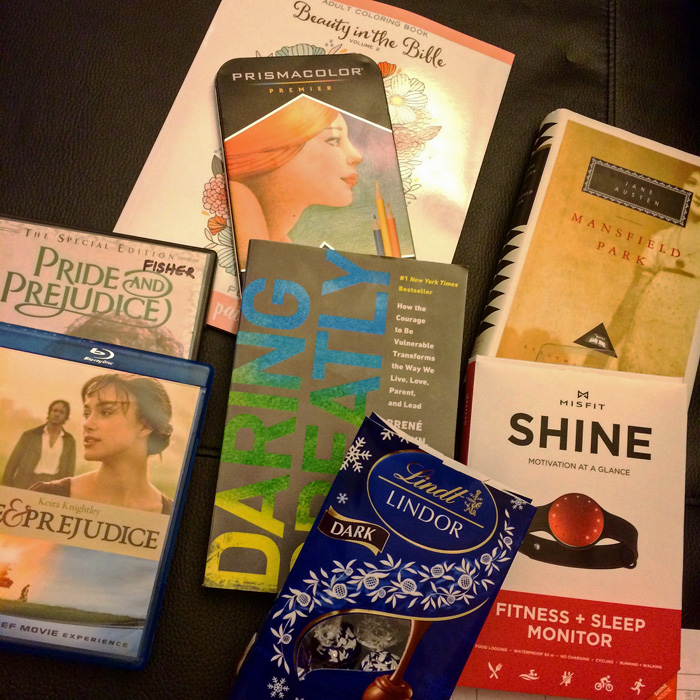 My journey in Periscope
Have I talked about Periscope yet? It's like DIY TV. I thought it would be lame, but turns out it's really fun. Earlier this week I shared about some of the things I am doing to have fun and make motherhood more awesome.
You can catch the "scope notes" and past broadcasts here or just follow me on the app @jessicagfisher to see it all live and candid. Scary thought, eh? 😉
Be sure to watch this weekend's broadcast if you want a head start on planning 2016.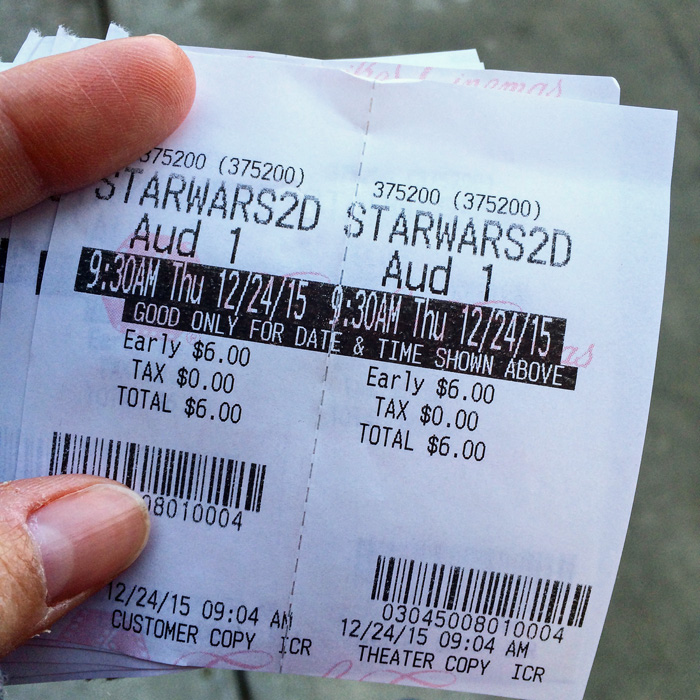 The Force awakens.
My parents came at the crack of dawn on Thursday — my dad likes to avoid LA Traffic. (Yes, LA Traffic gets capital letters. Seriously. Have you ever driven there?!)
So, they were here by 7 on Thursday morning. We had a quick breakfast and then headed to the movies to see the new Star Wars. I did something I've never done — ordered tickets on Fandango. I didn't want to haul ten people to the theater and not catch the movie.
I have mixed feelings about the film, but so as not to spoil it for others, I will keep my mouth shut. I didn't read any reviews before I went, and that's probably good. I will advise you against Botox — you'll see what I mean when you see it. And don't worry about staying for a bonus scene after the credits — there isn't one.
Note: my dad took me to see the first Star Wars (it opened on my 5th birthday) at Grauman's Chinese Theatre back in 1977. We didn't go on my birthday; we were not that hip. So, it was fun to return the favor and take my dad. Except that he didn't remember anything from the film. We came home to rewatch A New Hope, but he kept falling asleep. I'm not sure what to say about that. LOL! (<--That's an affiliate link, by the way. When you make a purchase through a link like that, I am paid a small amount in advertising fees. Thanks for your support. I really appreciate it!)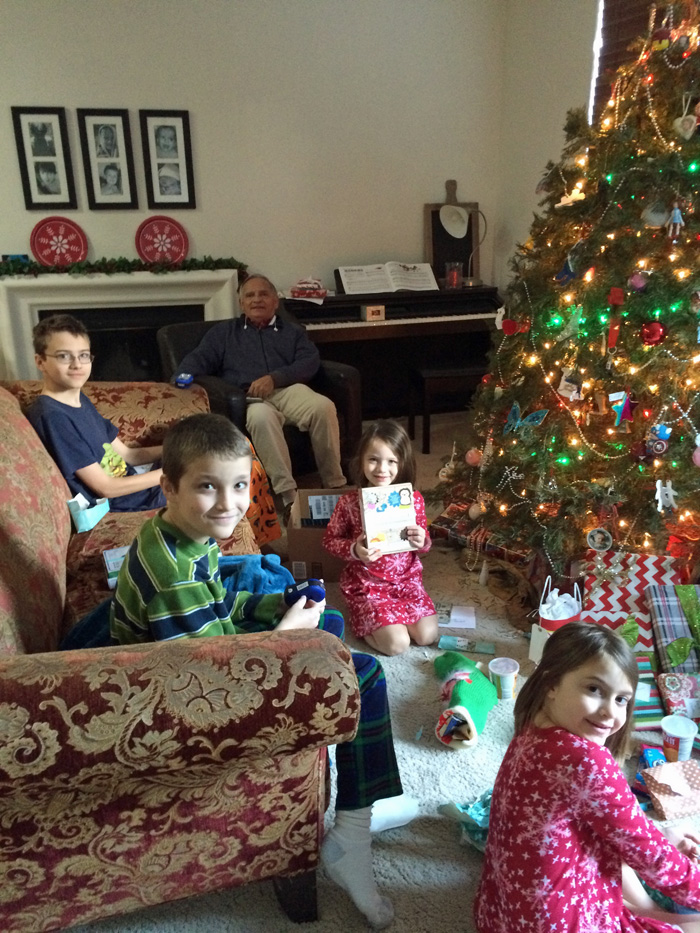 Merry Christmas!
We had a very lazy, happy Christmas. We scaled down in terms of number of gifts this year and it seemed to work well. We bought only what we knew the kids wanted and then stuffed stockings with snacks instead of twaddle that I will be cleaning up and donating next October.
We ate coffeecake and a simple breakfast and everyone dispersed for play. Christmas Day is probably the most peaceful day in my house. Everyone is happy just to play! My guess is that this is due to the fact that we stay home on Christmas Eve and Christmas Day. We never travel.
Dad and I went for a long walk. Mom and I chatted about this and that. It was a good day!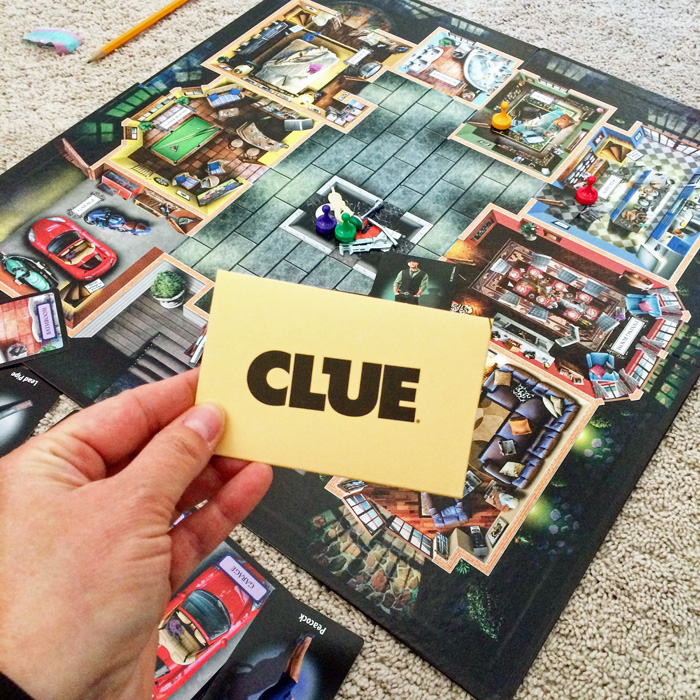 We bought the kids a PS4 to share, but the PlayStation network was hacked again this year, so it was a few hours before anyone could play. Luckily, I had also invested in a new board game, so I schooled the kids in Clue. Even though I won both rounds, FishChick9 says it's her favorite game EVER. You can guess what we'll be playing from now on!
I had originally planned a snacky dinner, but first my mom and then my husband requested pizza. I had all the stuff, so why not. The fam was thrilled. Like, way more than they are thrilled on a normal Friday night. The kids said it was the best Christmas ever, so there's that. We'll be having pizza every Christmas from now on. Ha!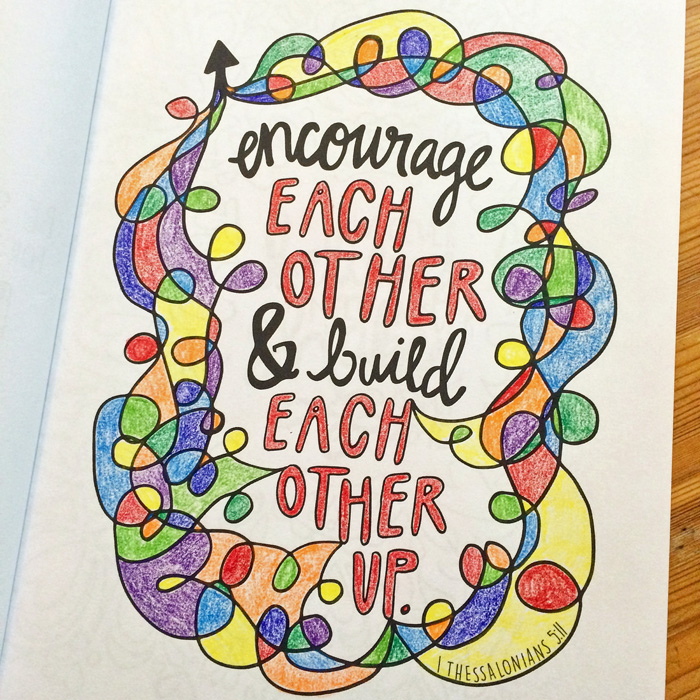 This is a page from my new coloring book, Beauty in the Bible, Volume 2. This verse is also the topic of a heavy lesson I learned this week. Without going into details, let me just urge you to encourage and build up the people around you. It's so worth it. So important!
All in all, the week is ending on a high note. There were some rough spots along the way. They're not shareable, but I'm thankful to report that God got me through them. I'm so very thankful for the life I live and the people who share it with me, including. I'm humbled but encouraged and so excited for the new year!
Meanwhile, here's what's been happening on the blogs:
What I'm working on:
A Month of Meals: Protein Style
A Protein-Style Month of Meals! I'm putting the finishing touches on January's meal plan. It's basically an appropriate meal plan for a Whole 30 or paleo diet as it's free of gluten, grain, dairy, sugar, soy, alcohol, and legumes. You can add back whatever of those ingredients you want, but you're starting with a fresh protein-veggie meal plan. I'm super excited about it because I'm just craving healthier fare after weeks of indulgence.
Watch your inbox for the release as I'll be sending out an announcement as soon as it's ready for purchase.
I'm also putting together a New Year's ebook bundle, so if you've got any requests, let me know!
I've got some fun posts lined up for the week. I hope you'll join me here, on Periscope, or elsewhere on the web so we can connect. Let me know how I can help you better in 2016!
Do ya get the newsletter?
If you already get the newsletter, you know that I've been handing out freebies and special bonuses over the last few weeks. If you're not on the list, then you don't know what you're missing out on.
Be sure to sign up for bonus offers, surprise giveaways, extra content, and special deals for Life as Mom "insiders".