The weekly ramble: where I blog like it's 2004. This week I'm talking about hyperthyroidism and how it basically ruined my week.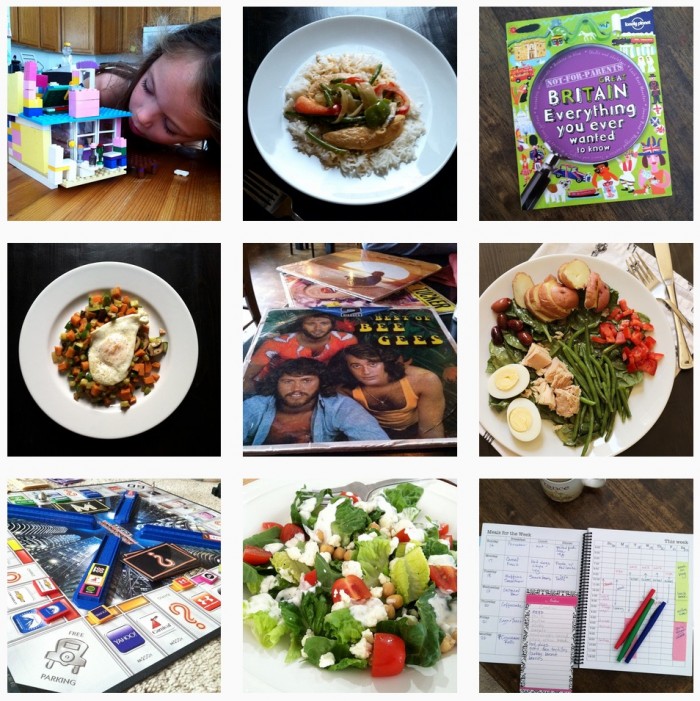 For years I've felt that I was dodging a bullet labeled, "Medical Catastrophe." Mild hypochondriac that I am, I have "survived" a wealth of ailments in my mind, cancer and beyond.
This week the bullet hit, and it wasn't just in my imagination.
I've been diagnosed with autoimmune-driven hyperthyroidism. As I type, the doctor doesn't have all the tests to say that it's Graves' Disease, but from where I sit, it looks grave. And yes, I'm feeling a little melodramatic this week.
I don't do medicine; six-babies-no-anesthesia-kind-of-no-medicine. I try to eat healthy food. I exercise. I go to bed at 9 pm most nights. Maybe it's a case of too little too late. It would appear that my body is attacking itself. And it makes me really sad.
I went to the doc for pain in my hands, and opened a can of worms. I've had a lot of random symptoms that now all make sense. Along the way, I've prayed, reminding myself and giving in to the Father, that my body is His.
This is so hard, when you know He doesn't always do what we want Him to do!
Hyperthyroidism? Ugh
I started the meds on Wednesday, and while I don't feel miraculous better two days later, I do have moments of lucidness that surprise me. Maybe I was really out of it.
One of the other bummers of the week is that I wasn't supposed to see the particular endocrinologist I saw last week. (We'll call her Dr. Crunchy because she's an integrative endocrinologist who I hoped would have some brilliant diet-related ways to manage this illness.) Dr. Crunchy's office said they took my insurance; my GP's office said I could go ahead and see her. The powers that be say that it was" unauthorized". It's possible that they will pay for last week's visits and labs, but, it's not currently possible for me to go back to her for my follow-up.
Dr. Crunchy still put me on the meds. No hope for managing through diet, she said. She conceded that the meds were a band-aid, but one that I need for the time being. She is consulting with me about supplements that I can take to hopefully help my body. It may be a placebo, but when you face a drastic change to your life and a minor "medical catastrophe", you do what you can, right? I'm on Day Two of a gluten-free diet. Let's see how long I last.
So, I wait until Sept 1st before I can see the Irishman she recommended who is actually approved by my insurance and who probably won't be all that crunchy. And yes, I think he really is Irish. And now he has a secret agent name like the rest of us!
In the meantime, I am on the meds, hoping I won't go blind, lose my hair, or have damage to my liver. Fun stuff, I tell ya! And yes, I told you I was being melodramatic.
I have stepped away from the Google. I already know what it says! 😉
I've put out feelers to blogging friends who I know have dealt with this kind of stuff or who can point me in the right direction. I don't know exactly what I have other than the aforementioned "hyperthyroidism with autoimmune processes", but I know my body needs help, so I'm going to do what I can.
Meanwhile, here's what's been happening on Life as MOM:
Here's what's been happening on Good Cheap Eats:
New to Life as MOM? Check out this good stuff from the archives.
Coming soon:
A New Monthly Meal Plan (Only 9 days to buy the Make-Ahead Meals Package!)
Ways to Avoid Student Debt
Forsaken Summer Plans
How to Make Eating at Home Easier
Celebrating Birthdays Without Breaking the Bank
Do ya get the newsletter?
If you already get the newsletter, you know that I've been handing out freebies and special bonuses over the last few weeks. If you're not on the list, then you don't know what you're missing out on.
Be sure to sign up for bonus offers, surprise giveaways, extra content, and special deals for Life as Mom "insiders".