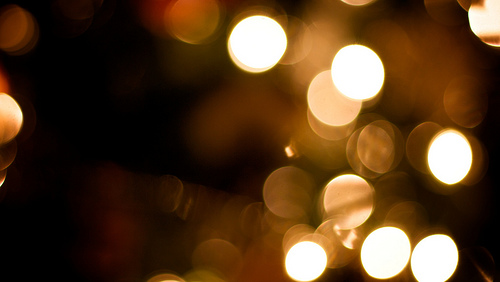 The holidays hold some of my favorite childhood memories:
long neighborhood walks in the rain after a big turkey dinner
sandwiches: turkey on rye bread, just a bit of mayo
card games with my Gramma or other visiting relative
See's candy at breakfast
late nights on New Years
None of these things were particularly expensive or even unique, but they were traditions for me and my siblings that I still look back on fondly. My kids are storing away different memories as well as some of the same. And the holidays are a time that we all look forward to.
But, making a memorable holiday and waxing nostalgic about one are two different animals. Someone had to clean up that big turkey dinner, arrange accommodations for Gramma or the visiting relatives, and buy the See's candy.
It takes planning, surely. But it also takes intention. Every good idea you find cannot come to fruition. Not unless you plan to give up sleeping in the next two months. So, you have to choose. And you have to let some things wait for another time — or never.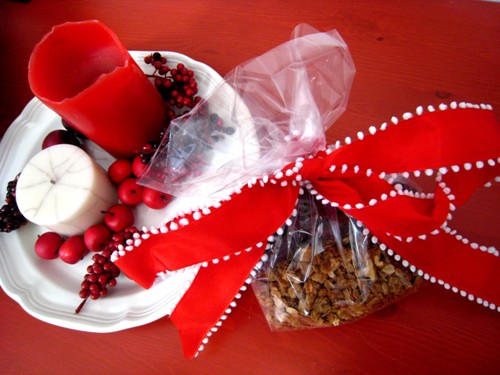 Years ago when we bought our first house, money was really tight. I still wanted to "do it up" for Christmas, so I started making all our gifts, beginning at Labor Day and continuing on until Dec 24th. This was my standard operating procedure in the fall for many, many years. Finally, my husband said, "No more projects."
Now that I think about it, that was a pretty brave thing of him to do. I really loved what I was doing. But, while I was saving us money, my creativity was costing us something – my time and my cheery disposition. I was so busy crafting the perfect Christmas that I slept less and crabbed more. And so hubs put the brakes on it for a time.
Oh, I've gone back to limited handwork, but hopefully, I've learned my lesson: Go simpler or go crazy.
I've put together another little holiday planning book of sorts. But this one doesn't have a to do list or even a recipe or craft idea. It's a booklet to get you thinking, thinking about a simpler season. 
When folks realized last week that there were 2 months until Christmas, some started to hyperventilate. Some started freaking out that they weren't ready yet. I spoke with one woman lamenting the fact that she's still paying for last Christmas. Oh dear. Something's gotta change.
Our attitudes.

Want to plan a fabulous holiday?
A Simpler Season
holds almost everything you need to do just that.
This guide to planning the winter holidays provides creative ideas , time-saving tips, and budget-minded inspiration for making the most of Thanksgiving, Christmas, and New Year's. With the busy family in mind, I've provided recipes, to-do lists, children's activity sheets, planning pages, gift ideas, and step-by-step tutorials for creating homemade gifts. Grab your copy today.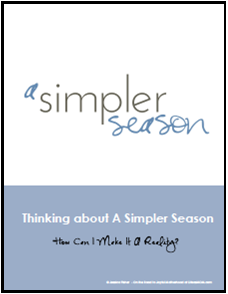 This FREE download, Thinking About a Simpler Season, is about just that: your attitude about Thanksgiving, Christmas, and New Year's. What is important to you? What do you want to focus on? What really matters this holiday season? If you have those questions answered, then the rest will fall in place.
But if your purpose isn't clear in the next couple months, you will sleep less, spend too much, and freak out more than you should. I know. Been there, done that.
From the booklet:
We put pressure on one another, whether purposefully or unintentionally, to do more, buy more, cook more, "celebrate" more. While in reality, we can enjoy more — with a lot less.

With thoughtful planning we can celebrate simply and beautifully this holiday season. We can spend our time and our dollars on the things, and more importantly, the people who matter most.
This booklet is FREE. It's a quick read; it's all about YOU. It's about how you can be more intentional this year. With a dozen or so "reflection" questions, it will get your creative juices flowing as well as help you wade through the noise of the holiday season.
Download it today for FREE. And if you like it, share this post with a friend. We need to help each other celebrate a simpler season.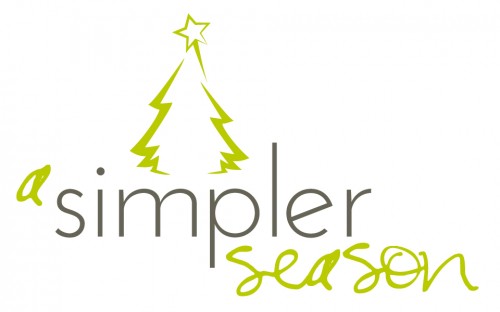 What is most important to YOU at the holidays?