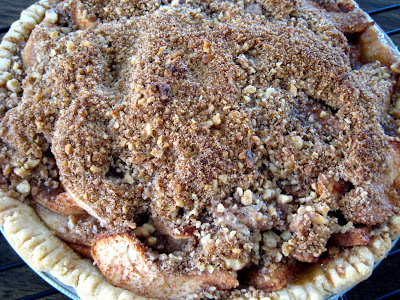 Many of today's women don't know the ins and outs of home making. Most schools no longer teach home economics. And if your own mother worked outside the home, chances are you may not have grown up with much teaching in the way of housekeeping and meal preparation.
These are not obsolete skills. It's good to know the basics; no matter your full-time profession. We still need clean clothes and good food to eat. And we can't all be Martha.
While I am by no means an expert in home ec, it's kind of been a hobby of mine since I was a young girl. I loved reading the Ginnie and Geneva books, especially the one about the cooking contest. My mom still has the recipe cards that I painstakingly copied from her yellow Pillsbury cookbook. As soon as I could read, I wanted to cook. And maintaining a clean, organized home has been an ongoing pursuit of mine for years. Obviously, I often fail miserably, but I'll die trying.
One of the tasks that can be daunting to the Woman of the House is the idea of preparing a large dinner. And, this month the stakes are high, especially if this is your first Thanksgiving meal to prepare. You're not alone. There are ladies everywhere wondering what in the world will the meal look like come that final Thursday. Here are some suggestions.
Planning a Big Dinner:
1. Keep the menu simple. If you aren't accustomed to cooking many dishes at one time, don't go overboard. Do not copy the elaborate menu from Froofoo Meals Magazine. Do not drive yourself crazy. Instead, stick to the basics: turkey, mashed potatoes, gravy, vegetable, rolls, dessert. As you grow more experienced at putting on a big shindig, you can work more things in.
2. Use convenience items when possible. Again, don't try too much on your own. Next year you can make rolls from scratch. This year, just go for the "brown and serve" variety. You could virtually pick up all aspects of the meal premade. But, if you are trying to work into a DIY Feast, choose a few items to prepare on your own. I'm not saying let Hamburger Helper do the work. Just don't bite off more than you can chew!
3. Delegate. Feel free to assign a dish to each guest to bring. A good question to ask is "What makes the holiday special for you?" Ask your guest to bring that item. It's a great way to learn about one another and prompts good storytelling.
4. Set a pretty table. When I worked in catering, the motto was, Presentation is Everything. While it's not everything, it is important. So take some time to make the table setting pretty. Include cloth napkins, nice dishes and flatware, water glasses, and some type of flower arrangement. A low-lying arrangement is best so as not to block diners' views of one another. Plan this out a week in advance so that you're not impersonating a Thanksgiving turkey, you know, running around like your head's been chopped off.
5. Plan your minutes. Write out a time-table, starting at serving time and working backward. Determine how long it takes to cook each item and what temperature it needs. If you can see everything on paper, you can be more efficient in your oven use. And the oven certainly gets a workout on Turkey Day.
6. Set out some munchies. Prepare some type of appetizer so that your guests aren't famished in case dinner takes a little longer than you expect. My mom always had a relish tray. Plus, you're going to want/need something to nibble on as you work. Turn on your favorite tunes, too!
7. Have a backup plan. Stash a lasagna and garlic bread or "other freezer meal" in your freezer – just in case. No, you probably won't need it. But, if dinner's a total bomb, it will be nice to bring out something, even if it doesn't fit the theme. Someday it will make a great story to tell!
8. Smile. Things may not turn out as you hope. But, if you can keep a smile on your face, you will be the hostess with the mostest.
Have I forgotten anything? Got a great tip? Got a horror story to laugh about? Share it in the comments!
This post was originally published last November. With a few edits, I'm running it again as a help and encouragement to you. It is also linked at Works for Me Wednesday where you can share what, well, works for you!