This  week's meal plan is super tasty, can be shopped at Trader Joe's (though you don't have to) and comes in under $70. It also features extremely easy-to-prep meals.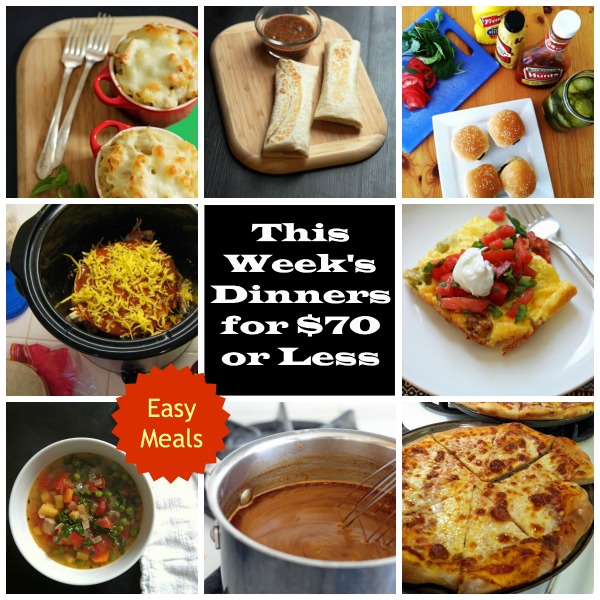 We all want dinner to be easy, don't we? If that weren't the case, restaurants, disposable plates, and dishwashers never would have been invented. However, it takes extra money to make dinner easy — or a little planning. Lucky for you, you can have the best of both worlds with my This Week's Dinners for $70 or Less meal plans.
Janel and I have done the planning for you. If you missed the first four budget meal plans, they are still available here:
Plan 1: Mostly Chicken (chicken sliders, chicken & bean burritos, salsa verde chicken, sausages and rice, tortellini pasta salad, soup, and pizza)
Plan 2: Mostly Meatless (green chile burritos, cheese enchiladas, egg sandwiches, Popeye's burgers, meat sauce and pasta, vegetable soup, pizza)
Plan 3: Pretty Meaty (pasta with meat sauce, chili beans soup, pizza, tacos, sandwiches, and chicken)
Plan 4: Comfort Foods (chicken pot pie, mac and cheese, lawnmower taco, bacon and broccoli egg bake, beans and rice, soup, pizza)
The new plan is full of lots of yummy items, from Slow Cooker Enchiladas to  Alfredo Mac and Cheese to Homemade Pizza. All the work is done for you: planning, list making, and prep-ahead scheming. All you need to do is print and head to the store. When you get home, follow the prep steps so that supper comes together quickly and easily all week long.
Want more help in your life as mom? Get the newsletter!
Sign up for the newsletter for bonus offers, surprise giveaways, extra content, and special deals.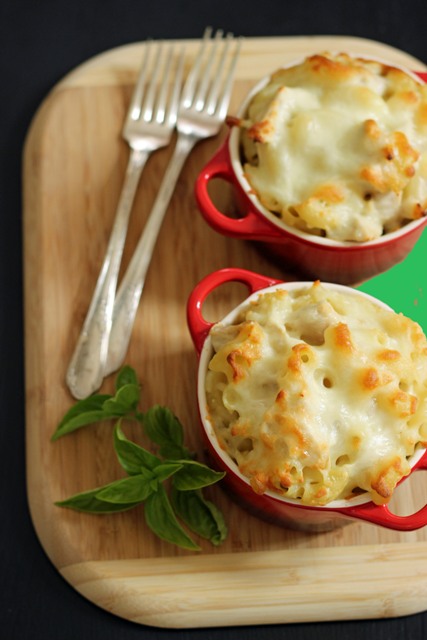 Here's what's included in this week's meal plan:
You can download the meal plan for free along with the grocery lists, prep instrux, and cheat sheet for make-ahead meals.
In addition to the 40+ meal plans already available on Life as MOM, we're now preparing meal plans with a week's worth of recipes that build on one another and that cost under $70 for the whole week of dinners.
Obviously this type of plan is a little more time-intensive to prepare than previous meal plans, so we won't be posting them on a weekly basis, at least not at the start. Any constructive feedback you can offer as we work out the bugs, is greatly appreciated. You can leave a comment here or email janel(at)lifeasmom(dot)com or jessica(at)lifeasmom(dot)com. Thanks!
Have a very tasty week!