Thoughts on Homeschooling, Makeovers & Homeschool Conventions
We are a participant in the Amazon Services LLC Associates Program, an affiliate advertising program designed to provide a means for us to earn fees by linking to Amazon.com and affiliated sites. We participate in other affiliate programs as well. For more details, please see our disclosure policy.
Attending a homeschool conference or researching ways to makeover your homeschool can be great ways to face and overcome challenges.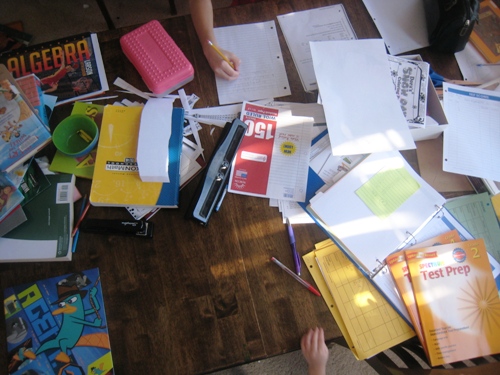 Has it really been six weeks since I had my homeschool crisis? Back in mid-January I realized that our home school wasn't the smooth running machine that I wanted it to be. So, I set myself to the task of an Extreme Home(school) Makeover.
Not only did I put a lot of social and business tasks on hold, but I also did a lot of research. I bought some more books. I examined what I liked about our school and what desperately needed some improvements.
What I found was a return to some of the basic practices that I first embraced when we set down this path ten years ago. I'm doing a thorough reread of The Well-Trained Mind, this time with every age level in mind. I've readjusted some of our curriculum, but not much. And I've focused on the basics.
Initially, the result was that my inbox was bursting at the seams and I felt behind in all my writing projects. But, once I got past that and focused on the greater good for my family, we started to see progress.
Six weeks down the line, I've learned a few things about myself and the current season of life that we are in.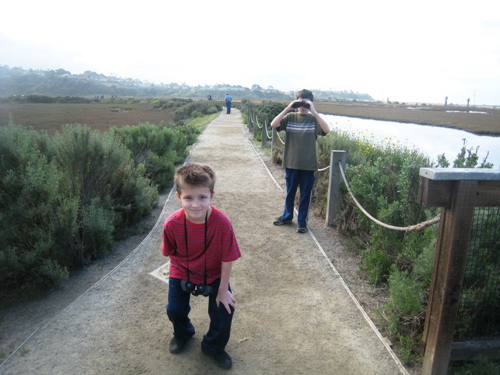 Five students requires my full attention all day.
I'm not able to multi-task today in the same way I could when I taught kindergarten and preschool ten years ago. I tried to do some baking on a school day a few weeks ago and realized that that ship has sailed. The day was scattered as was my attention.
Basic skills are the goal for most of my kids.
Most of my kids are still in elementary grades. Skill-building is really our focus. If we don't get to all the history projects that I want to get to, that will be okay. Reading, writing, and math skills are building blocks for learning anything they want to learn. I can give myself some slack, remembering this.
My kids need to know the goals for our school.
Some of my pupils have gotten caught up with "checking things off" their lists to such an extent that they feel stressed. Most of this is unnecessary. We had a great conversation one afternoon about what's most important: learning.
Time management is key to a relaxed, fruitful day.
Previously, I had attempted a daily minute-by-minute schedule (despite my disdain for schedules) because that is what most homeschoolers recommend. I've heard it more times than not, to set up this kind of schedule. The result was a frantic mother as I hopped from child to child and back again.
Instead of looking at small windows of time, I rebuilt our school schedule along the lines of a time budget. Each child has a large block of time with me each day. Depending on age and grade level as well as the day of the week and work load, I sit down with each child and focus. Not only are we getting an intentional time together, but I'm not distracted by other things. We go through the work together, agree on the "independent work" for the day, and I move on to the next child.
This is truly the key to a more peaceful me. And I find that my kids are more peaceful, knowing that they are each going to have my undivided attention at a certain time each day. (My phone alarms are programmed with a different ring tone for each child to remind me!)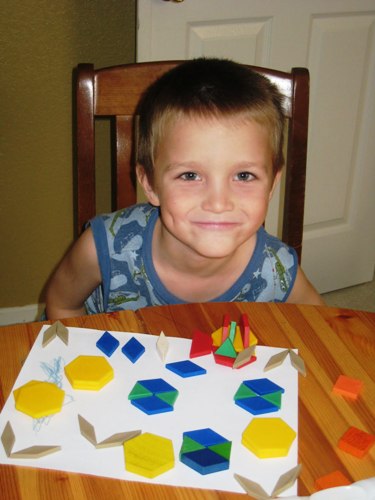 Working with the seasons is important.
Certainly, things aren't perfect in our little homeschool. In fact, I know there will be more bumps in the road. In just a few months, this school year will close, and we'll transition into 10th, 7th, 5th, 3rd, 1st, and pre-K. In essence I'll have six students.
Life as MOM sponsor Great Homeschool Conventions has offered me a complimentary family pass to attend the Long Beach event. Not only does it offer hubs and I a chance to get away on our own, but it promises to give us some time for reflection and planning for our new homeschool seasons to come.
Some things I'm looking forward to:
Unlimited access to books for purchase
Connecting with some of you! (Let me know if you'll be there!)
Workshops and talks by those in the field of home education

Five Conventions Nationwide
Among their speakers at their five different conventions this year:
Susan Wise Bauer
Andrew Pudewa
Diana Waring
Dr. Jay Wile
Amanda Bennett
David Hazel
Chuck Colson
Dr. Carol Reynolds
Todd Wilson
Sonya Shafer
John Stonestreet
John Rosemond
Dr. Jonathan Sarfati
Carl Kerby
and Money Saving Mom, Crystal Paine
Susan Wise Bauer and Andrew Pudewa have helped our homeschool tremendously, so I'm looking forward to hearing them speak in Long Beach in just a few months. Those of you in the Mid-west can even hear my friend Crystal Paine speak as well. Jealous!
In addition to a great lineup of speakers, there will also be huge Homeschool Curriculum Exhibit Halls and 100′s of Homeschooling Workshops. Great Homeschool Conventions are located all across the country, so there just may be one near you!
Mar. 22–24, 2012
TD Convention Center, Greenville, SC
Apr. 12–14, 2012
Memphis Convention Center, Memphis, TN
April 19–21, 2012
Duke Energy Convention Center, Cincinnati, OH
May 24–26, 2012
Long Beach Convention Center, Long Beach, CA
June 14–6, 2012
Hartford Convention Center, Hartford, CT
I'm looking forward to the California Homeschool Convention as another way to get perspective and to breathe new life into what we do as well as to batten down the hatches for the changes and challenges that are sure to come next year.
How do YOU prepare for challenges?
Disclosure: if you make a purchase through that Amazon link up there, I do receive a small percentage of the sale.