Three Great Read Aloud Handbooks
As an Amazon Associate I earn from qualifying purchases. For more details, please see our disclosure policy.
Are you looking for some good books to read with your children? Are you getting a little worn out from reading Good Night Moon twelve times a day? Eager to expand their literary horizons as well as yours?
It is easy to fall into the same old, same old reading habits with young children. My own kiddos regularly hand me the same three books on any given day. We own but five hundred fifty-two books, but they're probably so desperate to get a story that they grab the first thing they see.
And since March is "Reading Month," what better time to pick out a few new books to read with your sweet ones?
Here are a handful of read aloud handbooks to inspire you toward choosing new and different stories as well as activities to do together.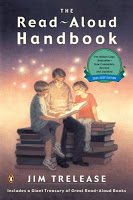 The Read Aloud Handbook is considered a classic guidebook, geared toward parents and how to "discover the joys of reading aloud to children." It gives suggestions on how to tell a good story to childen as well as describes over 300 books so that you can have an idea of some new ones to check out.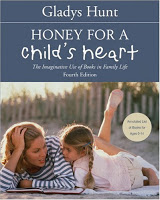 Long, long ago, in a glaxy far, far, far away – back when I had only one child – a friend gave me a copy of Honey for a Child's Heart: The Imaginative Use of Books in Family Life. I read it quickly and gained a lot of helpful information about making reading aloud a regular part of our everyday. We've gotten a little out of the habit since three of my boys now are voracious readers on their own. But, they all still love to hear a good tale. It's such a great family experience. I remember FishPapa on more than one occasion, having to put down his project so that he could better listen to our story. We also regularly use this book for the boys to look up books that they might like to get from the library and read on their own.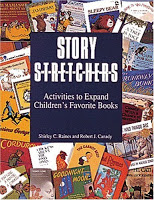 Story Stretchers: Activities to Expand Children's Favorite Books is a guidebook I wish I had had ten years ago. It reviews a number of children's books and provides "extension" activities to accompany the story, ways to talk about and interact with different elements of the story.
For instance, if you read Bread and Jam for Frances, you might make a snack of bread and jam.
Have you got a great read aloud reference? Share it in the comments!