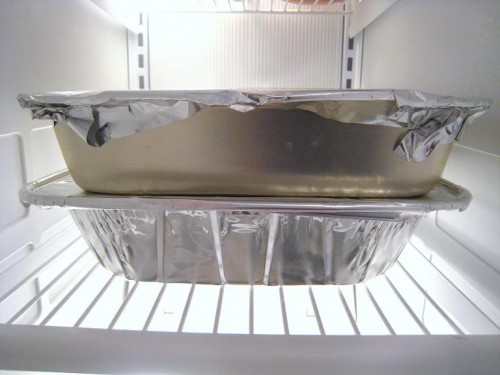 You know I love freezer cooking. It's a great way for me to get a little ahead in this game we call "life as MOM." Not only does it save me time and money, it also gives me a much needed break from the kitchen. Here are some things you need to know if you've not tried this method of meal preparation.
1. You don't need a deep freeze.
Until we moved into our current house last September, I filled my refrigerator freezer with meals and it worked just fine. Watch this video demonstration to see how you can make a small freezer work for you. Twenty meals in an itty-bitty storage space!
2. Casseroles are not the only things you can make!
Some people think that you can only "freezer cook" if you're making tons of casseroles. This is so not the case. Marinate chicken breast to throw on the grill or precook and season taco meat in order to make quick work of a taco bar later in the month. There's no end to the possibilities. Think about what part of a meal you can make ahead and prep that. Consult my list of what you can freeze for more inspiration.
3. Premade meals can taste great!
You may be worried about freezer burn. Honestly, we are food snobs over here and I would not do this if freezer burn was plaguing us. Cool foods completely, wrap them well, and eat them up within a month or two for best taste and texture. C'mon! Carnitas soft tacos? I am so there.
Come back later today for a peek at my Freezer Cooking plan for July. Tomorrow, you can share your plan. And then, let's get cooking!
— My long-lost twin, JessieLeigh, is starting a new blog carnival, called "Three Things You Should Know…" It's a great concept for sharing helpful information. Pop over and check out her post today about breastfeeding a preemie.