Birthday parties don't need to be pint-sized gala affairs. In fact, you'd be surprised at the simple things that pack the most punch.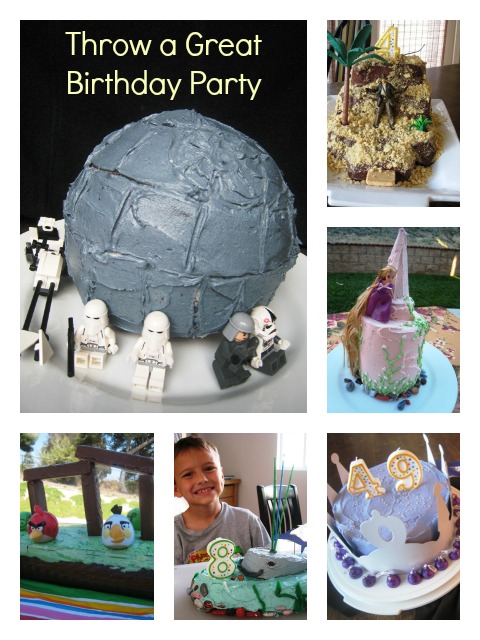 It's been awhile since I hosted a birthday party. You know, a real one, like with fifteen sugar-hyped kids and lots of cake and stress. And hours spent gluing tissue paper and solid gold painted wings on the dinosaur pinata so that it can be a dragon. And staying up till 2 am, sewing knights capes for all the kids.
Once upon a time, I went full bore on that kind of thing.
I think I've almost fully recovered.
It wasn't until debt reared up uglier than a dragon that I came to my senses and realized that my kids really did not care what the pinata looked like or if the cake was baked from scratch. We didn't have the money to pull it off in the style to which I had become accustomed.
But, my kids didn't mind.
Kids are like that. Some things — usually the ones that most suprise us — are important. And others — those that we stress over — really aren't.
Here are some quick and easy ideas to make birthday parties simple and fun:
What EASY party ideas have YOU got up your sleeve?