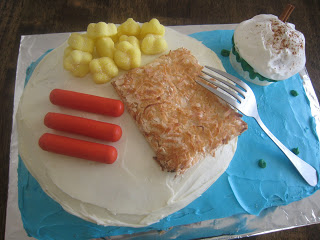 Because I'm bored and have nothing better to do (like find a new house, pack up, and move), I thought I'd ask my readers to challenge me with a birthday cake theme. Last time we played this game, I was stumped to create a Fancy Nancy cake and a Breakfast Cake.
Theme suggestions will be taken until Saturday at midnight. Polls will open Sunday am and go until Tuesday. Cake to be revealed at the Birthday Cake Round-Up on Thursday.
So whaddya got? Hit me with your best shot.