Time for a Coffee Break
We are a participant in the Amazon Services LLC Associates Program, an affiliate advertising program designed to provide a means for us to earn fees by linking to Amazon.com and affiliated sites. We participate in other affiliate programs as well. For more details, please see our disclosure policy.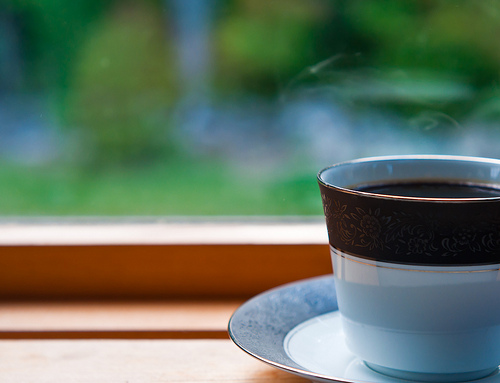 I thought we'd do a little bloggy news update this afternoon. I'm so excited about all the great things coming up on this site. So grab a cup of coffee or tea and let's chat.
Coming Up on LifeasMOM
Camp Wannalaffalotta is back again. If you followed along last year, you know how fun it can be to read, craft, and play with your kids during the summer. I'll be featuring several more themes this summer, so watch for them.
14 Ways to Be More Joyful is well under way. In case you missed it, check out the introduction and the links to other parts of the series. It's my hope and prayer that over the next few months we'll each find more joy in motherhood.
What a ride it was to share the Build a Frugal Pantry series on my food blog, Good Cheap Eats. I've never pulled off a three-month series before. Thanks to all the great guest bloggers I had to help me. I hope that resource will be a blessing to you as you endeavor to feed your family without losing your mind or your money.
I started writing about how to live and vacation in California on a budget a few weeks ago and have several articles in the works. If you've got a question you'd like addressed, fill in this form.
Starting next week, I'll be featuring a number of guest posts on "How We Do School." Each of these moms has a unique story on how her family made their schooling choices: homeschool, public, or private. I hope we can each learn from and encourage one another as we hear how different moms walk out life.
Christmas in July is in the works. This will be my third year discussing ways to economize and maximize your holiday experiences this year. Let's face it: Christmas is a big deal. It doesn't feel like it right now at the start of summer, but a little forethought will save you some anxiety and a few pennies later. More details to come.
Booking It is next Monday. Come and let's talk books!
Lastly, here's the summer schedule for Ultimate Recipe Swap. Pop in every Thursday and share your favorite recipes.


June 10: Anything Goes
June 17: Birthday Cake RoundUp
June 24: Summer Recipes
July 1: Fourth of July Recipes
July 8: Be Cool
July 15: BBQ
July 22: Picnic
July 29: Grab and Go
August 5: Freezer Friendly
August 12: Crockpot
August 19: Fresh Produce
August 26: Camping
September 2: Cooking for a Crowd
Wow, that was an eyeful, wasn't it. If you've got something you'd like to see covered, let me know in the comments.
What would make your Life as MOM easier?