Time for Mom: Give a Mom a Muffin
We are a participant in the Amazon Services LLC Associates Program, an affiliate advertising program designed to provide a means for us to earn fees by linking to Amazon.com and affiliated sites. We participate in other affiliate programs as well. For more details, please see our disclosure policy.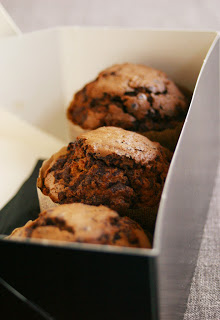 No matter our backgrounds, economics, work status, or religion, there is a common bond amongst us mothers. We love our children fiercely, and though we do our jobs imperfectly, we want what's best for them. We also share similar challenges and frustrations and can laugh (and cry) together when we hear stories of contact lens cases being flushed down the toilet or babies painting themselves with nailpolish.
You've probably seen the following poem before. It's been around awhile, but it always makes me laugh. Consider printing it out on pretty paper and slipping it in a basket of muffins and tea or coffee fixings. Pop over to a fellow mom's house with your basket in hand and spend an afternoon unwinding and laughing together over the week's antics. Just make sure the kids have an alternative activity so they don't eat all the muffins!
If You Give A Mom A Muffin
Authorship has been debated on this: Kathy Fictorie or Beth Brubaker
If you give a mom a muffin,
She'll want a cup of coffee to go with it.
She'll pour herself some.
Her three-year-old will spill the coffee.
She'll wipe it up.
Wiping the floor, she'll find dirty socks.
She'll remember she has to do laundry.
When she puts the laundry in the washer,
She'll trip over boots and bump into the freezer.
Bumping into the freezer will remind her she has to plan for supper.
She will get out a pound of hamburger.
She'll look for her cookbook ("101 Things To Do With a Pound of Hamburger").
The cookbook is sitting under a pile of mail.
She will see the phone bill, which is due tomorrow.
She will look for her checkbook.
The check book is in her purse that is being dumped out by her two-year-old.
She'll smell something funny.
She'll change the two year old's diaper.
While she is changing the diaper, the phone will ring.
Her five-year-old will answer and hang up.
She'll remember she wants to phone a friend for coffee.
Thinking of coffee will remind her that she was going to have a cup.
And chances are…
If she has a cup of coffee,
Her kids will have eaten the muffin that went with it.
Count it all joy, my [sisters], when you meet trials of various kinds, for you know that the testing of your faith produces steadfastness. And let steadfastness have its full effect, that you may be perfect and complete, lacking in nothing.

James 1:2-4