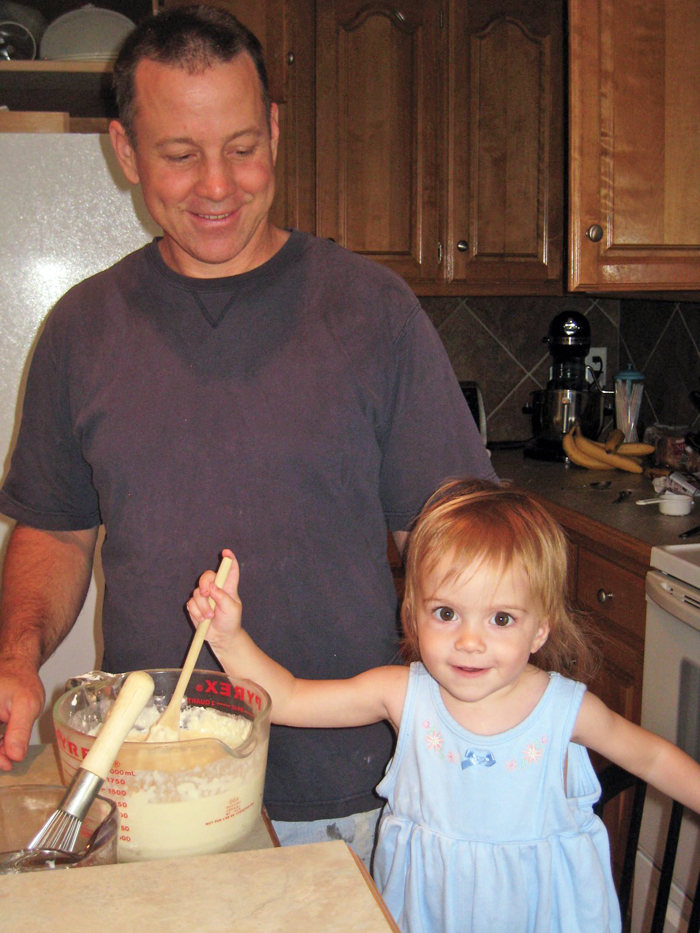 My husband is a brave man.
Not only does he put up with all my whims and whimpers, but he also makes Mom's Saturday Off a priority. A few years ago he realized that I might benefit from an end o' the week break. So, he purposed to block out every Saturday morning as his to be full-time on duty, while I could take off and do whatever I wanted. This morning it was a haircut and lunch at Panera. Other times, I get a chance to go shopping or meet friends for coffee. It's a wonderful end to my week.
He takes it one step further by cooking pancakes every Saturday morning for our crew. That's a lot of pancakes! And he lets them help! This morning when I left, The Girl, 19 months, was stirring the batter. I don't even let her do that. Like I said, he's a brave man.
Consider how you can swing a little time away from the house and responsibilities. Perhaps your husband can take the kiddos for a few hours. If work schedules don't allow such a luxury, or if you're a single mom, perhaps you can trade babysitting with a friend.
Don't get me wrong, we can still have "a rest" while we're with our children, but some times a few hours away from the ordinary is a welcome treat.