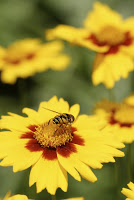 There's just something about "chick things" that guys and children can't always comprehend.
Take, for instance, the 6-hr A&E version of Pride and Prejudice. This past winter, as if 24-7 morning sickness wasn't enough, I got the wicked, nasty flu twice. It was terrible. At one point I thought I would die — and I didn't care. But, what could I do? Rest, drink lots of fluids, and watch P&P, of course.
During those two months of illness, I clocked in a lot of hours with Colin Firth and Jennifer Ehle. The FishBoys, who have radar for anything tv-related, would come down the stairs, foolishly thinking I had turned on something for them. Their reaction?
Not this again. Which disk are you on?
It's true. They just couldn't relate. FishPapa, God bless him, made an effort to watch it with me. But, six hours of a chick flick is a looooooooong time.
There are just times when it's fun for us women to get together and do girly things. So, consider how you can have a night with the girls to laugh, giggle, and relate to others in a different way than you may normally do.
Here are some ideas to get you started:
Jenn@frugalupstate has directions on how to play bunco. I've never played, but I've heard that it is very fun.
Kaboose has all the details on creating a Summer Spa Mom's Night.
And check out Girls Just Wanna Have Fun! Inspiration for a Great Moms' Night from Yours Truly and Omaha Family Magazine, page 23
What do you like to do with the girls? Let us know so we can all be inspired!