Time for MOM: Prioritizing
As an Amazon Associate I earn from qualifying purchases. For more details, please see our disclosure policy.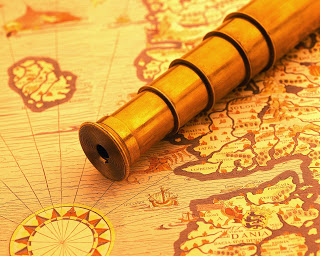 The continuing saga of learning to be a woman you can count on.
My husband and I are having an ongoing conversation about priorities. It's "ongoing" for a number of reasons, one being that it's difficult to complete a sentence, let alone a conversation in a busy household where there are diapers to change, fights to referee, and children to love.
It's also "ongoing" because we haven't figured it out. We're working through it. And though he has a hormonal, overly sensitive wife, my hubby is proving how fine he is, by being patient with me.
Our family life is still in transition since we grew and moved across country. Truth be told, the new normal is "just getting by". I'm spinning lots of plates and, quite honestly, one or two are spinning nicely, a few are wobbling, and some have crashed to the ground with a loud clatter.
Recently, I ordered business cards and for title I put "wife, mother, writer, blogger." I knew that, professionally, this might raise a few eyebrows. When asked about it, I fumbled for a response. I'm embarassed to say that I didn't know how to explain that choice — until I was driving home from a meeting.
I put those in order of my priorities. Well, at least in order of what I want my priorities to be. I want to be the wife for whom
Her husband has full confidence in her
and lacks nothing of value.

She brings him good, not harm,
all the days of her life.
I want my kids to know that they are more important to me than the dishes, the laundry, or my blog. And when they doubt that, my priorities might be misplaced. How do I find them again?
When things get like this, it's time for me to reevaluate. I sit down and write out the most important things to me so that I can spend my time on the most important things. My list might not look like yours. But, here it is to give you an idea of what I'm talking about.
Loving God More – Am I reading Scripture, learning, praying?
Loving My Husband – Does he have my attention when he needs it? Can he count on me to do what I say I will do? Do we have special time alone? Does he feel like he's more important than other, less important things?
Loving My Children – Do they know that they mean more to me than the dishes, the laundry, my blog? Do they know they can come talk to me about anything? Have we had one-on-one time today?
Practicing Good Stewardship – Are we on track with our budget? Are we generous in sharing with others? Are we keeping waste in check?
Working Diligently – Am I teaching school to the best of my ability? Am I caring for my household (cleaning, organizing, cooking, shopping?) Am I writing to bring glory to God and encouragement to others ?
Caring for My Physical Health – Am I eating well and exercising?
I now have a more detailed map of how to spend my days. I know that I won't hit every point perfectly. But, I need to know where I'm going.
What about you? Have you thought about what's most important to you and your family?
Spend a few minutes and write down your top three. (You can look at the chart I often use for this exercise here.) Then, audit how you've been spending your time recently. Have the most important priorities received the lion's share of your time and attention?
How are things going in your prioritizing? Tell us in the comments.
Part Eight: Your Turn to Chime In