Time for Mom: A Road Map for 2009
As an Amazon Associate I earn from qualifying purchases. For more details, please see our disclosure policy.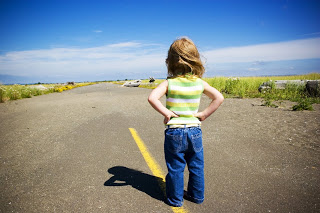 If you've read more than three blogs this past week, you've for sure landed on some posts that talk about setting goals or making resolutions for the New Year. It seems that everyone, including me, loves this opportunity for a fresh start.
By the time December arrives, the year has become messy and cluttered. Oh! How I love a fresh start! I look forward to New Year's for the very reason of getting a "Do Over." I spend this time each year to put my thoughts in order, create some goals, and map out how those goals will be achieved in the New Year.
My overarching theme for 2009 is to pursue LESS: I want less mess, less waste, less chaos.
In a world that is inundated by excess, I want to simplify our lives and have less things to worry about.
Of course, I'd like more money, more time with my family, and more good things. But, sometimes, less of some things results in more of others.
Example: If we keep only the toys the kids really like and organize them better, they will be easier to put away. If my kids know I will make them cleanup, they will do their work in a timely fashion, which means we will have more time to play and go do fun things.

Less toys – chaos – mess = more time to enjoy good stuff.

Even if you don't have a lot of time today to sit and reflect, grab a sheet of paper and just jot down the first things that come to your mind. Putting things on paper often helps us to think through them and see them in a new way.
How do you want to grow and change in the new year? Tell us in the comments.
Related: To help you think about things, Simple Mom has some great questions for reflecting on the past year as well as planning goals for the new one. I highly recommend printing out her pdfs and spending some time over the next week or so to reflect and anticipate.