Time for MOM: Spend Time with a Friend
We are a participant in the Amazon Services LLC Associates Program, an affiliate advertising program designed to provide a means for us to earn fees by linking to Amazon.com and affiliated sites. We participate in other affiliate programs as well. For more details, please see our disclosure policy.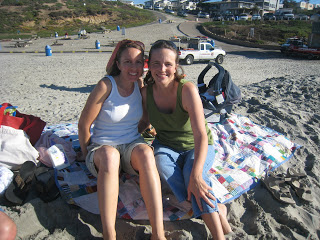 My friend Jessika and I have known each other for about 15 years! It's so fun to walk through motherhood together.
"Friendship is unnecessary, like philosophy, like art… It has no survival value; rather is one of those things that give value to survival." – C. S. Lewis

It's good for mom to get out. And I'm not talking about grocery shopping and carpool driving. Sitting with a friend and talking can be a great way to decompress, sort through your thoughts, and problem solve. And a good friend will help you do this. As my good buddy Jack says, a good friend gives value to survival. This definitely works for me to get through the rough spots.
Call up a friend this week and make plans to
have a Saturday morning out together
have lunch somewhere that doesn't serve chicken fingers
take the kids to the park
get pedicures
go for coffee
hit the thrift stores, garage sales, and consignment shops
catch a chick flick
just talk about life
What do you love to do with the girls you love?
*Visit Works for Me Wednesday at We are That Family.