Time for MOM: Spend Your Time Wisely
As an Amazon Associate I earn from qualifying purchases. For more details, please see our disclosure policy.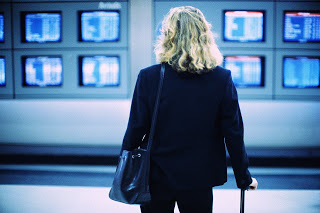 (This conversation about becoming a woman you can count on started here.)
In my efforts to grow as a wife and as a mother, I desire to manage my time better. As I mentioned last week, I feel woefully swamped. There are NOT enough hours in my day to do all that I want to, have to, need to do. So, I have to prioritize.
And I have to spend my time wisely. I'm going to be taking the next several weeks talking about time management strategies. I certainly don't have it all figured out, else I would not be woefully swamped. So, I count on input from you ladies to help me solve the mystery of good time management. Here are some questions we're going to explore over the next month.
1. What's your plan? How do you plan all that you need to do?
2. How do you streamline or simplify your tasks so that they take less time?
3. What do you do when you can't do it?
If you've got a post that addresses any or all of these questions, please send me the link to that post ([email protected]). I'll select some of the best ones to share when we talk about each question.
For today, I wanted to pose this two-part question:
a. What part of time management are you strong in?
Are you good at waking early? Getting dinner on time? Leaving for appointments early? Think about your strengths and right them down – at least three! I may feel like a failure somedays, but that can't always be true – for me or for you. So, think about what you're good at in this area.
b. Where can you grow in this area?
Don't sigh. Don't even think of more than three! (I know you're tempted to – so am I.) But, write three down. Do you oversleep? Stay up too late? Are you and your kids always late for events?
Now that you know where you're strong and where you're weak, thank God that He is God and you are not. Thank Him for those areas where you are strong. And thank Him for where you are weak because it shows you (or it should) how very much you need Him. Pray about these areas this week. Ask for wisdom and come back next week so we can tackle this problem together.
PS. Feel free to share your strengths and weaknesses in the comments section!
Part Eleven: What's Your Plan?