Time for MOM: A Time to Refresh Alongside the Road
We are a participant in the Amazon Services LLC Associates Program, an affiliate advertising program designed to provide a means for us to earn fees by linking to Amazon.com and affiliated sites. We participate in other affiliate programs as well. For more details, please see our disclosure policy.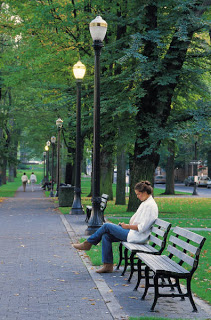 As you read this, FishBaby and I are wrapping up our time at the WholeHearted Mother conference in Irvine. My friend Jessika invited me to come for an extended time to rest and refresh, away from the business of everyday life. This is the first time I've ever been away from my husband and kids in about ten years. So, it's an odd thing.
FishPapa has gladly gone solo with five of the kids for the weekend so that I can take this pitstop. I am beyond blessed to have a husband who encourages me to take regular time just for me. He knows that it benefits our whole family in the long run.
It just so happens that this conference is specifically geared toward encouraging moms. But, there are plenty of other opportunities to take a short break in your journey in the life of MOM. Perhaps it's a women's church retreat, a blogging conference, or just a weekend away with your girlfriends.
Taking a break can be a good time to rest, refresh, and reenergize for the road ahead. I am looking forward to getting back into my MOM life with my whole heart.
Have you ever "retreated?" What was your experience and how did you see the benefits in the following weeks?