Want to cut down on the time you spend in the kitchen? Freezer Cooking can help you do that!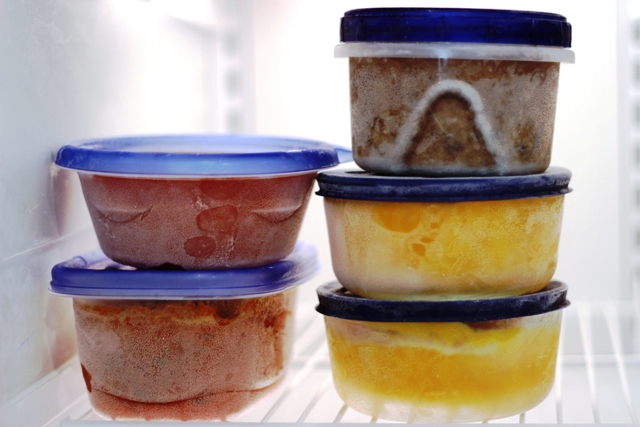 My parents came for the weekend. It was a really nice visit. What was especially nice was to be able to pull out a week's worth of meals to send home with them. My dad and mom are doing a Whole 30 right now. Mom mentioned that she was going to have a busy week and wasn't sure how to keep Dad eating all the right stuff.
I find it really sweet that she still cooks for him even though he's the retired one. Ha! Anyway, what fun it was to pull out meat sauce, taco meat, meatballs, and marinated and cooked chicken to send home with them. Since I packaged the meals for our family, those meals will go pretty far at their house.
And all the time Mom will save this week?
Oh yes, Daughter of the Year Award! Awesome!
If you want to save time at dinner time or want to make it easier to help others, filling your freezer is a great option.
Do you love your freezer? I do. In fact, I'd say it is the most important part of my kitchen. Head over to The Kitchn to find out why. I'm posting over there all month on various facets of freezer cooking. I hope you'll join us for The Freezer Cute.
Freezer meals have changed over time. Now they are diverse and versatile and super easy to make. Wondering what you can freeze? Here's a great list (plus recipe links!) for different things you can freeze. Chances are that family-favorite recipe can be frozen ahead in some way. I'm happy to help you figure it out.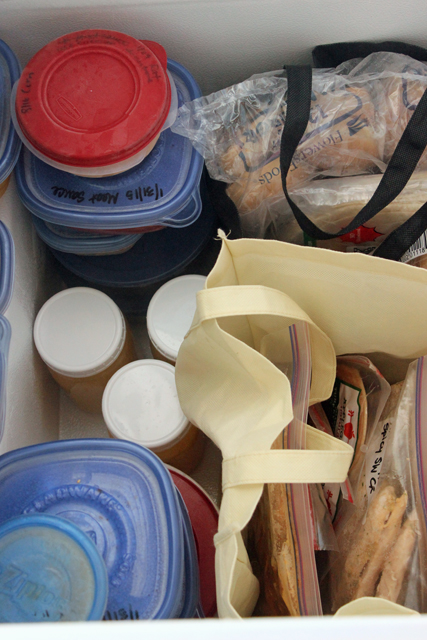 Freezer cooking takes planning and preparation. Without those, you just might have a disaster on your hands. Check out these tips for a successful day of freezer cooking.
Need some guidance in prepping freezer meals? Check out this selection of FREE printable Freezer Cooking Plans. From breakfasts to desserts, I've got plans to help you stock your freezer well.
My book, Not Your Mother's Make-Ahead and Freeze Cookbook is designed to be your one-stop shop for all things freezer cooking. Loaded with over 200 freezer-friendly recipes, it also provides the know-how to make bulk cooking successful for any family, household, lifestyle, or budget.