Tips for Terrific Teacher Gifts
As an Amazon Associate I earn from qualifying purchases. For more details, please see our disclosure policy.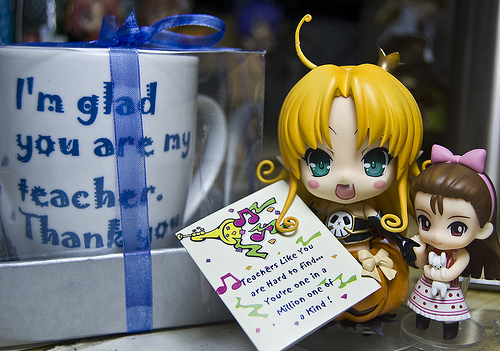 Teaching is hard work. Whether your students are your own flesh and blood or someone else's children, the life of a teacher is one of giving. And so it's nice when others give back.
Plus, thanking one's teacher is a great habit to instill in our children.
Here are some tips for making your teacher gifts a little extra special.
Consider the teacher's habits and tastes.
Some people assume that all teachers love red apples and rulers. Unfortunately, this is not the case, despite the glut of red apples and rulers that infiltrate the teacher gift section of your local gift shop.
Unless you plan on getting your teacher a new computer, I'd veer away from the apple theme. Instead, determine what he or she likes to do when not in the classroom and try to find something that fits him or her.
Does he like to cook? Is she into basketball? What's his favorite coffee? A few well placed questions can help you find a well-suited gift.
Avoid the coffee mugs.
Unless you know that your child's teacher has a coffee cup collection — on purpose — opt out of the frugal but abundant gift of choice for teachers. A $5 giftcard to Starbucks or a local coffee chop will go much farther and clutter up his kitchen less.
Be considerate of food allergies.
While I know that my mother-in-law totally appreciated every teacher gift she received, there were not many food gifts that she could enjoy. Due to nut allergies, she had to pass on almost everything homemade due to cross-contamination issues as well as many store bought items that were clearly labeled that it contained nuts.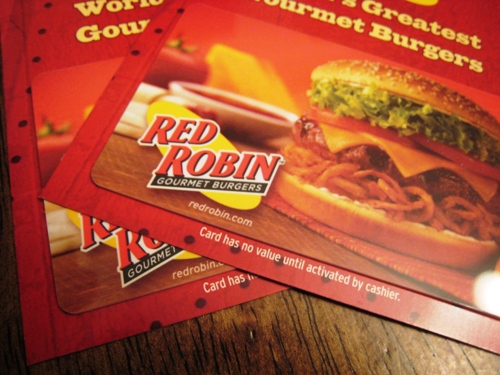 A gift card goes a long way.
Few of us have a ton of excess these days. But, a gift card, even in smaller denominations is much appreciated. Join forces with other parents and perhaps you can up the amount together.
A simple thank you matters.
It's wonderful if you have the means to give a gift to your child's teachers, but sometimes this isn't feasible. That's okay. Don't worry about it. Just don't neglect to say thanks.
So many times, teaching feels like a "thankless" job. And granted, there are some teachers that don't toe the line. But there are many who do who need your encouragement. A handwritten note expressing your appreciation for their hard work matters more than anything.
What kind of teacher gifts do YOU give?
For more holiday inspiration and daily giveaways, check out The Christmas Fun series.