One of our Life as MOM Contributors is expecting! We haven't had a baby in these here parts for awhile. Yay! Today, Rena, our fashionista shares her tips for dressing your best during pregnancy.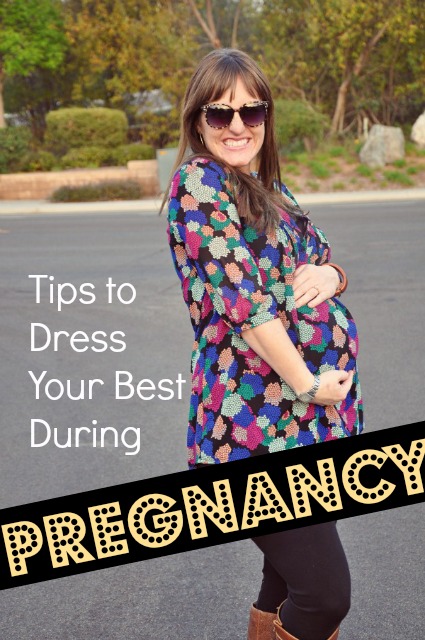 1. Belts are your best friend.
Some maternity shirts or dresses don't have darts or are hemmed so that they are tapered around the bust area. This results in a "tent-like" top. To avoid this, belt your top above the belly. This can be done with a belt or even a pretty ribbon.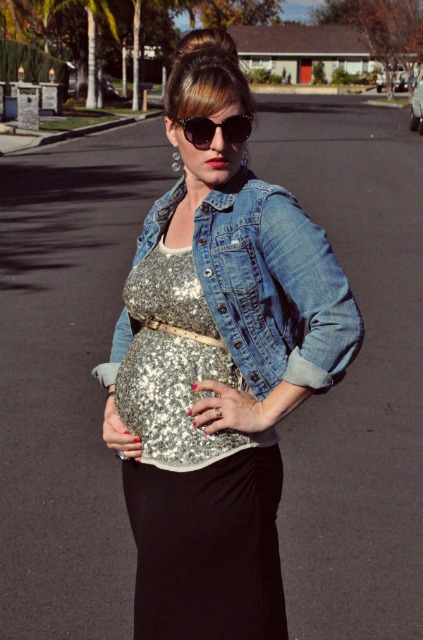 2. Accessorize!!!
Now is the perfect time to dress up a simple tee with a beautiful statement necklace. You can easily be "dressed up" just by adding a gorgeous necklace or shiny earrings. A pretty scarf or headband can also do the trick.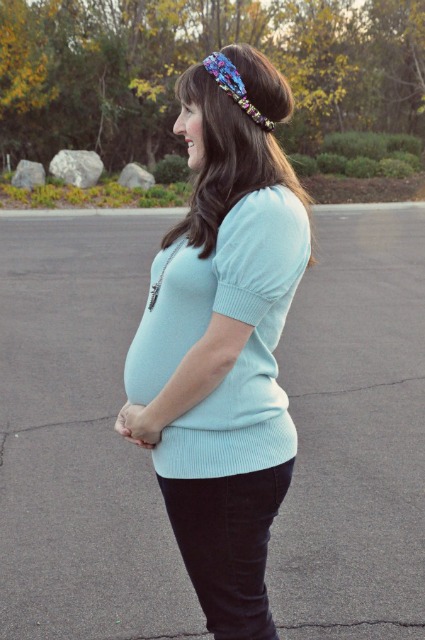 3. Stick to solids and classics.
When buying maternity clothes, stock up on classics, like solid tees, jeans and dresses. This will be especially helpful if you are planning on being pregnant more than once. I am on my third pregnancy and my maternity clothes have held up and are still fashionable since my first pregnancy five years ago.
4. Go on the hunt.
Search for maternity clothes at thrift stores or baby resale stores. It may take you longer to build up a wardrobe, but it'll be cheaper in the long run. I also bought a lot of my clothes from Old Navy when they went on clearance.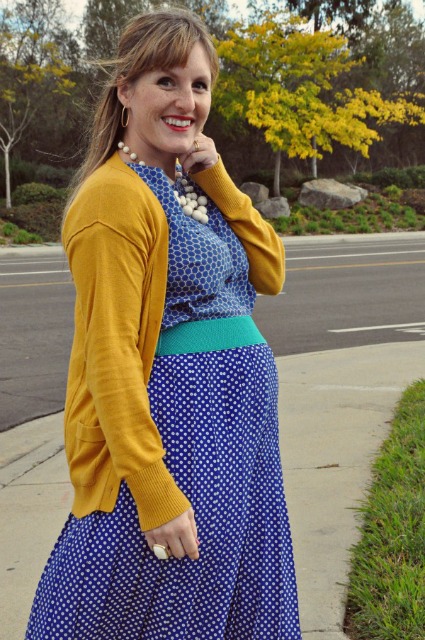 5. Don't forget your outerwear.
A jacket or sweater can help dress up an outfit. If it isn't ridiculously cold and don't have to button up (don't judge me, I live in Southern California) then go ahead and wear a non-maternity jacket or cardigan as an extra layer.
6. Balance.
Because you are gaining weight in your mid-section (and possibly your behind), it is best to keep everything on bottom as slim as possible. For this reason, buy and wear pants that are skinny or straight leg (bell bottoms are a no-no).
Lastly, if this is your first time being pregnant, I would suggest buying a few good maternity pieces (especially jeans and t-shirts or nice blouses since these can be worn for any season). I know some people stretch non-maternity wear as long as possible or even wear sweats or scrubs in place of maternity pants. Dressing nicely and in clothes that fit is going to help make you feel prettier, especially at this crucial time when you are gaining weight like crazy and your hormones are out of whack. If is financially possible, make the purchase for your benefit.
What makes YOU feel pretty during pregnancy?

Rena, aka "the girl with the smile", is an optimistic style blogger in San Diego. Learning about fashion through trial & error (high school years were pretty awkward), she loves fashion and the ability to create a look and boost self-confidence through clothing. Since Rena lives with all men (husband and two sons), she needed an outlet for her fashion knowledge, so she started the blog The Girl with the Smile.