Well, the jury's still out on whether Toolin' Up Tuesday stays or goes. If you haven't done so already, please vote in the poll in the sidebar or leave a comment here about this feature.
In honor of my big, big belly, this week's T.U.T. is Everything Baby. What is a baby "tool" that you can't/couldn't live without?
For me, breastfeeding has been a wonderful experience. All five children have been exclusively breastfed, and it has been great. Once I get over the bite-your-lip pain of the first six weeks or so.
And as such, I have really enjoyed My Breast Friend. With my first four children I used a Boppy. I like the Boppy. But, I love My Breast Friend. It is a nursing pillow that stays really snug and secure around your body so that you can rest your arms and just let the baby nurse. There are so many things to juggle in nursing, that to have the baby elevated to the right height without too much muscle on my part is a definite blessing.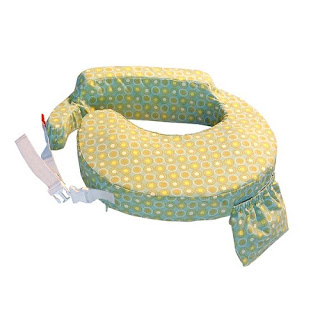 I am very thankful for the friend who has loaned me My Breast Friend for these last two babies. I wouldn't want to do without it.
What's a baby thing/tool/gadget that you have really enjoyed?
1. Write about it on your blog and bring your link back here. (For specifics on how to post in Mr. Linky, go here.)
OR
2. Share your idea in the comments section.