My husband tried for several weeks to convince me to buy this tool. I resisted. Oh, it's not worth the money. I can use the laptop mouse just fine. Finally, he found a really good rebate and just went ahead and bought me one. Well, I'm convinced. This is pretty cool.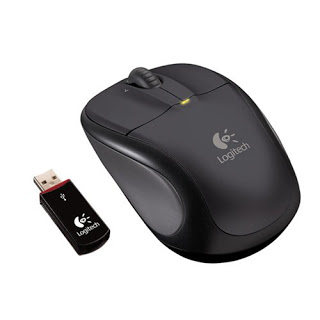 While a cordless mouse is certainly not a necessity, it sure has come in handy. When I'm working on the computer, it serves its obvious purpose; it's simply easier than those funky laptop controls. For date night movies, we usually set up a laptop in our room and watch the movie, cuddled in bed. This mouse serves as our remote. Very nice not to move from my little cocoon.
And if you're a nursing mom and still want to surf – this is a great tool. I often need to use both hands to help my babies nurse, particularly when they are small. With the cordless mouse, I can place it on the nursing pillow and use the same arm to support the baby as well as click. Talk about your multi-tasking!
What about you? What tool makes your life easier? It's okay if it's a luxury item. No one said these tools are necessary to life. They just help.
1. Write about it on your blog and bring your link back here. (For specifics on how to post in Mr. Linky, go here.) Please remember to link to www.lifeasmom.com so that your readers can see other people's ideas as well.
OR
2. Share your idea in the comments section.
PS – This may be the last Toolin' Up Tuesday for awhile, so if you're itching to share your idea, do it today!
This post contains affiliate links. When you make a purchase through those links, I am paid a small amount in advertising fees. Thanks for your support. I really appreciate it.