If you'd ever gone on a road trip with FishPapa and me, you'd know that I make a lousy co-pilot. Usually I forget the map. I always assume that he will have one, since I think maps are a guy thing to have. But, since I'm generally responsible for loading the vehicle, a reasonable person (like my husband) could assume that I would think of packing one. But, no.
On said road trips, we usually bum a map off someone or pick up an atlas at a Walmart. But, I still manage to get us lost. Or at least require two or three u-turns. Unless I plan ahead and "mapquest it."
Since moving halfway across the country to a city I'd never seen before, I have developed a newfound appreciation for one of the best tools online – MapQuest. It's been around for awhile. And compared to yahoo or google maps, I think it is very user friendly.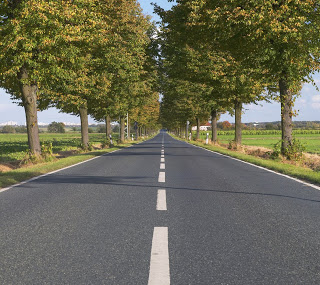 One of the things that I love about it is the map feature. Not only can you see your location and the surrounding area, but you can also type in a business to locate or choose a business category from the drop-down scroll bar. For instance, today I wanted to find out what banks were solvent AND on FishPapa's route home from his new workplace. I selected "banks" from the scroll bar and it revealed a number of choices and showed me where they were in relation to our house and work. While MapQuest couldn't assure me of their economic stability, it sure did show me how to get there.
Over the weekend, I typed in the names of different grocery stores so that I could find out what was where and how to most judiciously spend my gas. In this way, I found out that there are a Walgreens, Walmart, and a Target all in one shopping area. That area is the one to shop in rather than heading to three separate locations.
MapQuest has saved my bacon on more than one occasion. It has helped alleviate some tension on the road and made my driving time much easier.
How about you? What's a tool that makes your life easier?
1. Write about it on your blog and bring your link back here. (For specifics on how to post in Mr. Linky, go here.) Please remember to link to www.lifeasmom.com so that your readers can see other people's ideas as well.
OR
2. Share your idea in the comments section.