A good tool is a beautiful thing. And let me tell you, we know about tools around here. The garage is full of them.
But, a tool is only as good as the extent to which it helps you do your job well.
One "job" that I have is to keep track of how we spend our money. Each month FishPapa and I sit down together to discuss the month's expenses, how much money we have at our disposal, and what we should do with it. One thing that I do to prepare is to gather the data needed to make the best decisions.
The tool that has helped me to be accurate and efficient in this is the computer software, Quicken. It takes me about 15 minutes to print up reports on how we've stuck to our budget in the previous months, what our exact expenses were, and what bills are approaching. It also has cut my "check book balancing" time from an hour+ to less than 10 minutes! The features on this software are amazing….I know I haven't exhausted even half of them.
If you don't have a budgeting software that you absolutely LOVE. I recommend that you check out this one!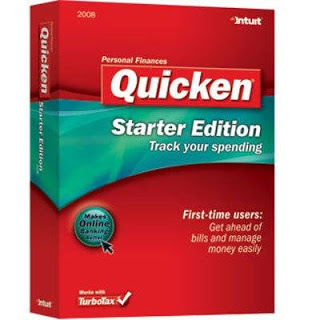 What's a tool that helps you do your job better? It can be anything that positively effects your performance as a MOM. Please share it with us.
1. Write about it on your blog and bring your link back here. (For specifics on how to post in Mr. Linky, go here.)
OR
2. Share your idea in the comments section.