Most of us don't have unlimited clothing budgets or closet space. Instead we need to make what we have make a big impact. Today Life as MOM contributor Rena shows us some fashion clothing and accessories that are must-haves for busy women.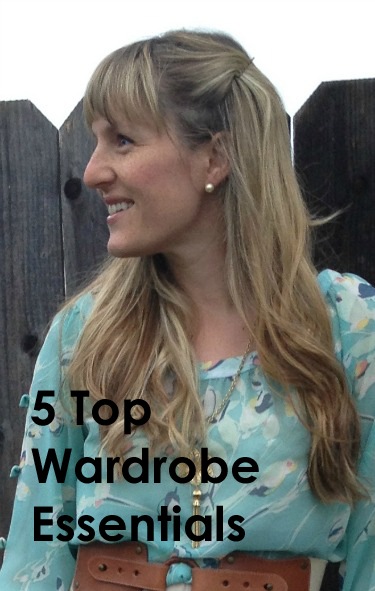 I'm a big believer in making things work as smoothly and effectively as possible. So naturally this translates to my wardrobe. I think clothes should work double duty and also be incredibly versatile. Here are the top five adaptable items to have in your closet that will make it nearly effortless to put an outfit together.
1. Pearl Earrings
Pearl studs are my go to when I'm running out the door. They are delicate and ladylike and will dress up even an old t-shirt.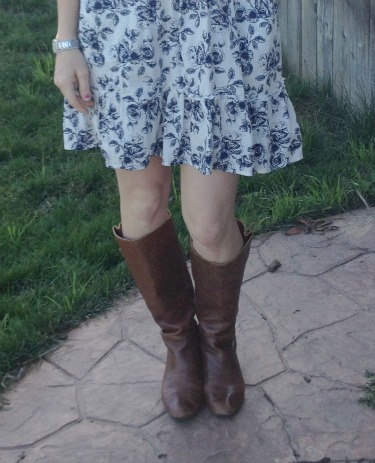 2. Brown Boots
A comfortable pair of boots can be worn for a good part of the year. Wear them at the spring or the end of summer, as it cools down, with a pretty dress and cardigan and then as the temperature drops even farther, pair them with some tights or skinny jeans.
3. Skinny Jeans
If you find a pair that fits and makes you feel really good, you might want to buy two pair. This item is the work horse in my closet. Roll up the hem for a more casual, relaxed look and pair with sandals or keep straight down and dress them up with some pointy heels. Remember, you can also make your own skinny jeans from a pair of baggier pants.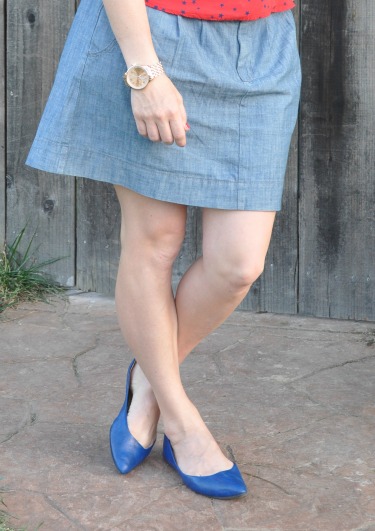 4. Solid Colored Flats
Black, grey or white flats are obviously the most versatile, but if you're feeling daring, go ahead and add some color to your outfit with a blue or red pair. I have a pair of gold metallic that I feel like go with everything and are nearly as comfortable as a pair of slippers, so it's perfect for days when I'm feeling lazy or tired and don't want to try, but also don't want to look frumpy.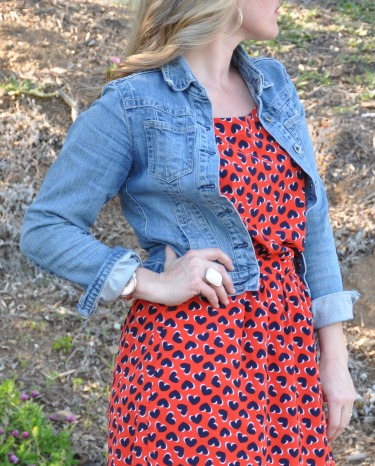 5. Jean Jacket
Jean jackets go with any color, texture, fabric or pattern, making them the most versatile outer wear to own. Pair your jacket with a flowy dress, cut off shorts or colored skinny jeans. skinny jeans.
Got a favorite go-to item in YOUR closet?
Tell us about it.
Rena, aka "the girl with the smile", is an optimistic style blogger in San Diego. Learning about fashion through trial & error (high school years were pretty awkward), she loves fashion and the ability to create a look and boost self-confidence through clothing. Since Rena lives with all men (husband and two sons), she needed an outlet for her fashion knowledge, so she started the blog The Girl with the Smile.