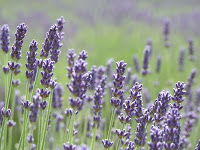 My mother in law passed away today after a long, hard battle with cancer. Today she is in Her Father's arms.
I know in my very bones that she is in a perfect place. There are no tears, no sorrow, no pain where she is. And, I do rejoice with her. She has gone home.
Yet I grieve.
I grieve that my baby will never meet the grandmother whose name she bears.
I grieve that my children will not know her and see her exuberance for life.
I grieve that I wasn't a better daughter to the woman who had all sons.
I grieve for the multitude of words and sentiments that I never shared because I thought we'd have more time.
Don't put it off – those things you need and want to do in your relationships. As you gather with family in the coming weeks, please hold on to the idea that these moments are fleeting.
Please make the most of them.
** I'm not sure what the next few days hold for us as a family. I may be here. I may not be. I think it just depends on how I feel. Right now I am utterly exhausted. And FishPapa is as well. Your prayers for our family are appreciated.