Turn off your phone or leave it home and be more in the moment than you would be otherwise.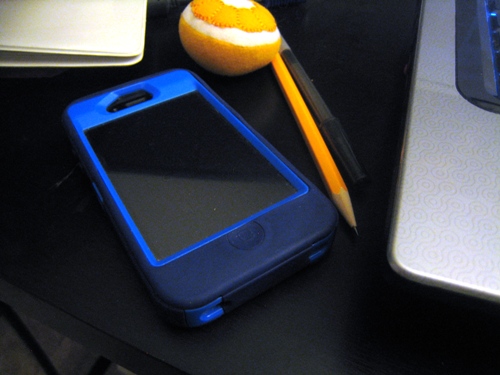 No doubt you've read more than a few articles or blog posts about how folks misuse their phones to the detriment of their relationships. It's a hard line to determine between when a phone is a help and when it's a nuisance.
I answer emails in little snippets of time that I might have during the day. I check the traffic if we need to go somewhere. I text my husband so I don't interrupt him at work.
But, we all know that there are times when we really don't need our phones.
Taking the kids to the neighborhood park for a half hour or spending an hour at my son's hockey game do not require that I be "connected" unless that means connected to the people I'm with. I've started leaving my phone at home. I worry about car trouble or an emergency. But, I figure I can walk, right?
It seems silly that this should be hard, but sometimes it is, especially when I have a long to do list and not enough time to do it all. But, it's worth it to unplug, to step back, to make sure I'm engaged in the real world.
Turning off my phone is a great way to stop and smell the roses.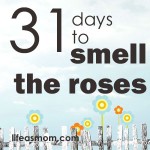 The days are long, but the years are short. I don't want to miss them! For more short and sweet ideas on how to stop and smell the roses, to enjoy the little things in life, check out my 31 Days to Smell the Roses series.
Don't miss a post in this series. Subscribe to 31 Days to Smell the Roses by RSS or email.