Turn Up Your Soundtrack
We are a participant in the Amazon Services LLC Associates Program, an affiliate advertising program designed to provide a means for us to earn fees by linking to Amazon.com and affiliated sites. We participate in other affiliate programs as well. For more details, please see our disclosure policy.
What is playing while you live out the action of your life? It totally effects the mood of the story.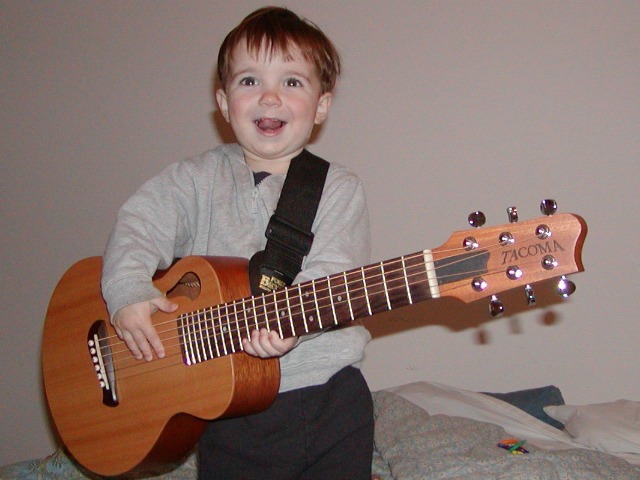 As you know we're movie buffs around here. It wasn't always the case. There was a time when we had no TV and no money to see movies. Once we got a VCR and monitor we mostly watched kid stuff, so there's a whole decade of films that we missed. All that to say, I like my movies, but I'm still a little behind the times.
I do know that the soundtrack makes a huge difference to the feel as well as the success of a film. Some of my kids have been known to leave the room when ominous music starts to play. They know that something bad is about to happen. I have, too, for that matter.
I think it was Silence of the Lambs that was first shown to folks without music. Later when the score was added to the film, they watched it again. The creepiness factor increased manifold. (By the way, that film is not part of my viewing repertoire. I don't like to get creeped out.)
On the flip side music can enhance our lives, inspire us, and give us courage.

Last week we watched the newer version of The Secret Life of Walter Mitty. We rented it on Amazon and watched it three times before our rental expired. Not only was the story inspiring, but the soundtrack had us all enraptured.
Seriously. Children at different times during the weekend commented on the soundtrack — not just the songs with lyrics, but particularly the instrumental.
Note: there are actually two soundtrack albums for the film: the instrumental score and one with popular songs as well as some written for the film.
We ended up purchasing the full instrumental album as well as cherry-picked some tracks from the second album. The littles, each in their turn, asked if I would add the music to their room's iPod so that they could listen at bedtime.
This post isn't really about Walter Mitty or even music, but it sorta is.
I realized as I was watching that movie — for the second or third time — how much the music added to our vicarious experience with Walter. When he finally takes a risk, the music picks up the pace. When he feels great love and happiness, the music reflects that. It enhances it actually.
His skateboarding down a mountain side would not be as breathtaking without the music. It would just be some dude skateboarding.
Our lives have soundtracks.
Don't tell me you're not a music person. Everyone is a music person; some just haven't found the music that goes with their life's track, the music that makes them feel right in their skin.
The music of a movie is what makes us brave, gives us hope, and helps us take that next step. Don't tell me you aren't ready to climb five million stairs when you hear the theme song from Rocky. Admit it. It just gives you courage to do an impossible thing.
The music — what you hear while the action is going on — can change your interpretation of the scene. It changes how you feel about what's going on.
Maybe the music playing in this scene of your life is a bit ominous, maybe it's a bit sad, maybe it's just too quiet.
Choose the right score and turn it up.
What are saying to yourself when you face challenges? Are you a Debbie-downer? Or are you able to see the God-given abilities you have to do the right thing and to do it to the best of your abilities? Do you remember that He chose you for this task?
Do you remember that He can give you strength for whatever lies ahead of you?
Find the music that makes your heart skip a beat; listen to the words that makes you alive and give you courage; seek out the people and books that inspire you to greatness.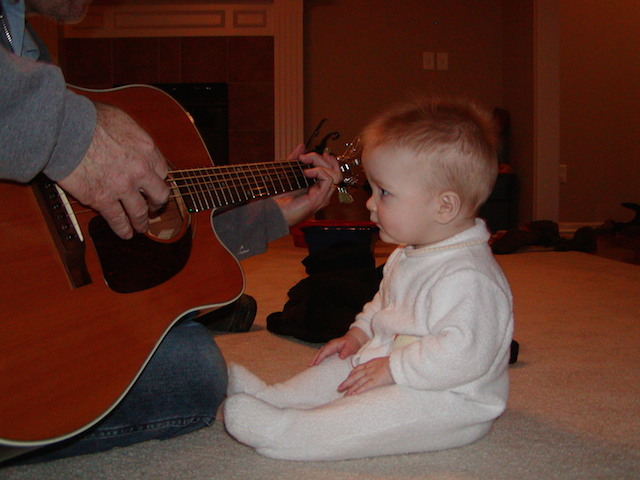 Your current scene may be one of changing diapers and washing mountains of dishes and paying endless bills. It may be hard. Last week your life might have been the suckiest movie you ever saw.
Your life can be a great story.
It can be filled with laughter, tickles and giggles, smiles and bright eyes, even amidst the messes.
You love your children. You want what's best. You have lots of different things on your plate. You're still making mistakes. It's hard.
You are so normal. Believe me, it's okay. you can do this. You can tackle that challenge whether it's debt, dishes, or a dirty diaper. You can.
Maybe you just need to turn up the music.
The Lord your God is with you,
the Mighty Warrior who saves.
He will take great delight in you;
in his love he will no longer rebuke you,
but will rejoice over you with singing.