Turn Your Failures into Victories
We are a participant in the Amazon Services LLC Associates Program, an affiliate advertising program designed to provide a means for us to earn fees by linking to Amazon.com and affiliated sites. We participate in other affiliate programs as well. For more details, please see our disclosure policy.
From the archives: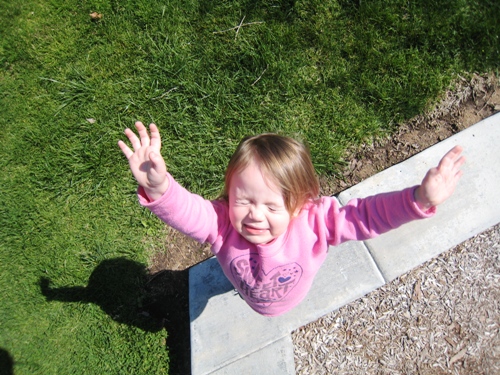 I tend to be the optimistic/Pollyanna type of person. (You've figured that out already, huh?) I can dream big dreams and envision such fun, exciting projects.
Sometimes, those big dreams don't exactly come to fruition, though. And when they don't? Oh my. Stand back. Because you're gonna have one disappointed girl on your hands.
Just ask my husband. 
I can pout with the best of them. I think the Optimism just takes over my mind so that it's really hard for me to think when Reality won't let me have my way. It messes with me. And I don't like it.
Failure or Victory?
However, I'm finding comfort and joy in watching God turn my "failures" into victories.
Here are some examples:
:: Years ago, we thought we would make a living "flipping houses" in Kansas City. The economy was booming and why not? Our first fixer-upper turned out not to be as fun as we thought. Instead of selling it and/or leveraging its equity on another mortgage-ridden purchase, we rented it out. Now, I'm so thankful for that seeming "failure." Otherwise, we could be into a lot of debt in a down economy.
We still have a rental we wish we didn't own. But, I consider this a victory compared to where we could be if things had "gone our way." God knew so much better than we did.
For the rest of the post, go here.