Life as MOM is SEVEN YEARS OLD this week. We're celebrating with some giveaways! This post and giveaway is sponsored by Tyndale House and Tyndale Rewards.
This giveaway is now closed. Congrats to the winners: Online@urb, cg31219@, and jenniferf@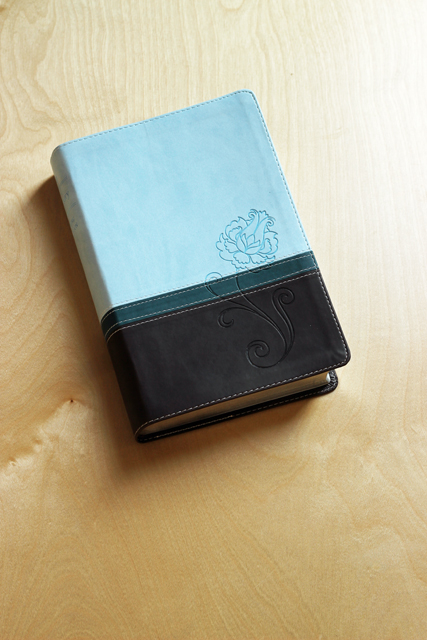 If you've been a mom for longer than a few hours, you know that you need help. Help. You know, Beatles-kind-of-I-need-somebody-kind-of-help.
Jesus is the one that has come to my rescue more times than I can count. He gives me the words to say, the breath to calm myself, the hope that I can do better tomorrow when I've failed miserably today.
I've found that my spiritual life has ebbed and flowed since becoming a parent. We're going on eighteen years here in the parenthood department. I didn't become a Christian until I was 17. Doing the math means that I've been a Christian parent longer than I was a Christian without kids.
And wow! The sanctification meter goes straight up when you become a parent, doesn't it? I've learned how very much I need to Lord's help. Probably MORE than I think.
I cannot do this parenting/life/marriage/woman thing on my own.
Neither can you.
We need God's help.
We need God's wisdom and direction if we are ever to be the moms we want to be or think we should be. We need His nudging to love our families in the way that brings Him honor.
We need His supernatural patience and calm even to speak sometimes!
Being in God's word, reading the Bible, meditating on His goodness is important if we are to grow as mothers and as women.
Do you have a special Bible that you can turn to and soak up God's word?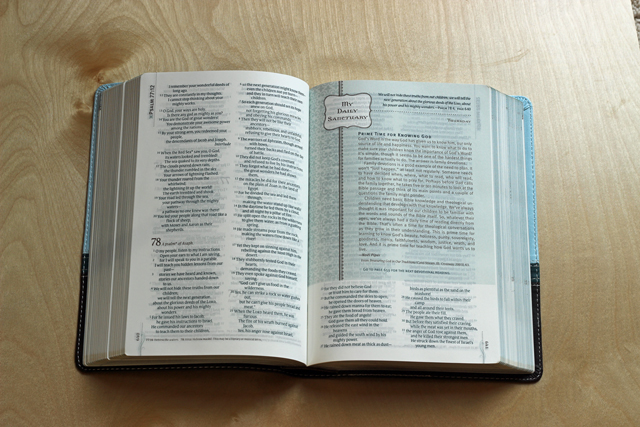 Do you have a copy that feels comfortable in your hand and easy on the eyes? I mean, sometimes the style of Bible matters, doesn't it?
Win a copy of the Tyndale House Women's Sanctuary Bible.
This week three Life as MOM readers will each win a copy of this gorgeous Bible, compliments of Tyndale House. I love it!
The Women's Sanctuary Bible comes in blue and brown with a rose embossed on the cover. It will be available on Tyndale Direct for the next three months.
Sign up for Tyndale Rewards.

Learning and growing as a Christian and as a MOM starts with the Bible. While it is completely sufficient to minister to us and to our children, it's nice to have a Bible illustrated with kids in mind or to use other books to help us grow in our faith and to encourage our kids in their walks with God.

Tyndale House wants to get more good books in your hands, through their Rewards program.

Earning points is super easy and absolutely free. Once you acquire as few as 30 points, you can redeem them for free books. If you sign up for Tyndale Rewards with my link you'll get 25 points right off the bat. (I get ten points when you do, so thanks!)

There are lots of other ways to earn points, all of which are free.

To Enter:
Simply complete the information on this form. Please know that the information is only being gathered for the purposes of mailing you your prize in the event that you are chosen as the winner. This information will not be sold, traded, or given away.
This promotion is open until Sunday, May 10, 2015 at 8 pm PST and is limited to US residents, 18 years or older. One entry per person. Friends and family of Jessica Fisher and Life as MOM are ineligible for entry. The winners will be chosen randomly. This post will be updated with the beginning of the winner's email address. The prize for this promotion is provided by and shipped by Tyndale House and/or its representatives. Jessica Fisher and Life as MOM will not be held responsible for unclaimed or undelivered prizes.

Be sure to sign up for Tyndale Rewards and earn free books.
Disclosure: I have received a complimentary Bible as well as compensation for my time spent writing and administering this giveaway. All opinions are my own.