Do you like to learn? Do you like to solve your problems instead of wallow in them? Are you looking to up your game on the homefront? The Ultimate Homemaking Bundle for 2018 has arrived! Check out all the great resources to help you maximize your home life — that you can buy for a fraction of the price.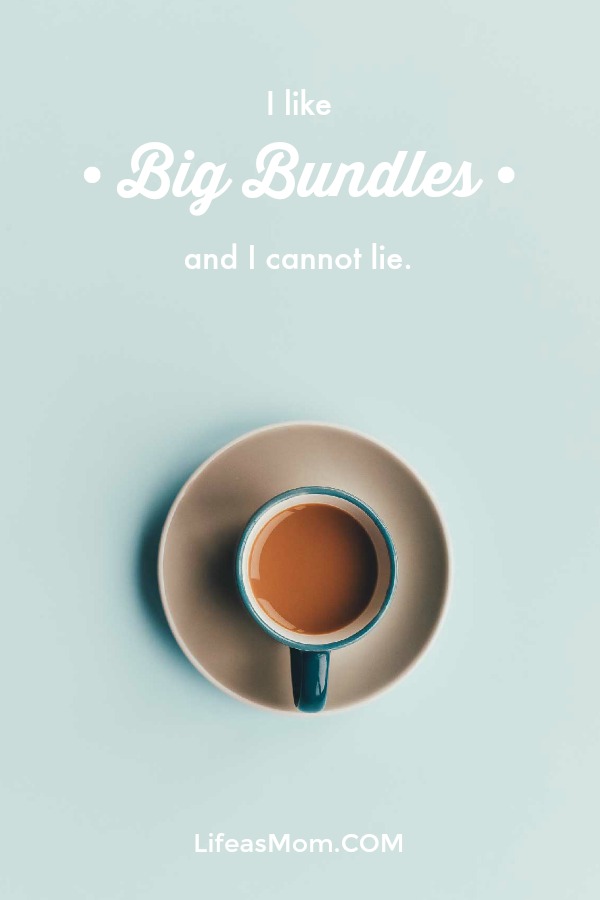 I'm approaching my 46th birthday. I have not arrived, but I sure as heck know more than I did when I boarded the ship Adulthood more than 20 years ago. One of the things I've learned is that we should never stop learning or trying to improve on where we've been. We win or we learn, right?
One of the ways that I LEARN is from folks on the interwebs who step out and share their expertise. This expert knowledge often shows up in the form of The Ultimate Homemaking Bundle. Yay or nay? What do you say?
Bundle week is greeted with a variety of feelings from people. Some folks in the interwebs might be groaning because "every" blog and website in their feed is going to be talking about this bundle for the next six days. They are sick and tired of it already. And it's only just started!
I get that. I figured I'd address those feelings, first off, since I'm going to be one of those people talking about the bundle.
Honestly? If you're groaning about your feed or your inbox, it might be time to diversify it. Seriously.There's only so much information one can consume these days; you have to be selective at this veritable smorgasbord of words we call the internet.
Now's a great time to ask yourself which blogs and websites really bring you value, which ones make you smile, which ones annoy you. I hope it's not me that annoys you, but my feelings certainly won't be hurt if you unsubscribe. Promise.
I WANT YOU to spend your time on good things. And learn from them.
I personally unfollow and unsubscribe from anyone who annoys me on a regular basis. There's only so much space in my head for angst. If you're groaning about the bundle, chances are it's the delivery mechanism, not the sale itself. It's just a sale, after all. Now might be a great time to make some changes in your information intake.
There, we got the awkward stuff out of the way. For my part, I like bundle week. Here's why.
I like big bundles and I cannot lie.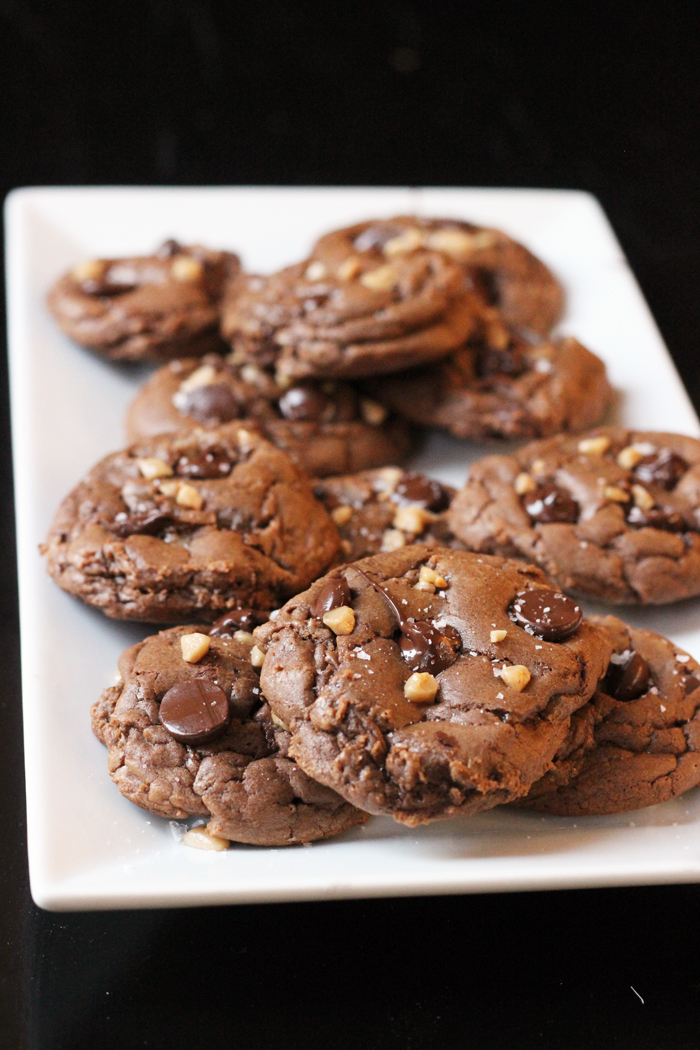 We eat cookies 24/7!
Just kidding. I wish. Though, I may be baking a batch of these Double Chocolate Toffee Cookies soon, and I will eat them all before the week is out. They are my favorite. With a glass of wine. But seriously.
Why I like the Ultimate Homemaking Bundle
As an author…
As a business woman/writer/online entrepreneur, I look forward to The Ultimate Homemaking Bundle because it gives me the opportunity to sell my products and reach readers who perhaps have never been to my site or read one of my books.
You see I mostly write on spec, much like a homebuilder builds a house, working "for free" in the hopes that someone will buy that house when it's finished and I will be compensated for time and materials spent.
As a freelance writer, cookbook author, and self-publisher I'm often compensated for my time spent writing only if people choose to purchase one of my books. Blogs are free to read, after all. And ads pay next to nothing these days.
The Ultimate Homemaking Bundle gives me an opportunity to be compensated for my time. In this instance, I'm paid when folks buy the bundle through my link.
(I like getting paid, so thanks for your support!)
As a normal, everyday person…
As a homemaker and a woman, I consider the bundle as a resource to grow me as a wife, mom, and individual.
Every year there are plenty of items in the bundle that interest me in no way, shape, or form. That's normal. Just look at how much stuff is in there and how varied the author pool is. There's going to be plenty of stuff that you don't even look at.
Yet, also every year I uncover a handful of GEMS that HELP me, ENCOURAGE me, and make me A BETTER PERSON. I like that!
I look at the bundle from two perspectives:
What can I get out of this personally as a wife and mom?
What can my readers get out of this to help them grow?
Lucky for me both questions narrow down into one main question.
What's so great about this year's Ultimate Homemaking Bundle and why should I tell you about it?
1. My Fresh Start Planning Kit is in it!
Part of the reason I love my job so much is that I get to create resources that help both of us! The Fresh Start Planning Kit is one of those things.
Part planner part pep talk, the Fresh Start Planning Kit provides exercises to help you think through your priorities so that you spend your time on the things that are most important to you. It's a planner designed to give you a fresh start, help you get things in perspective, and guide you in prioritizing your daily responsibilities according to goals you set for yourself through the activities included.
If you've been feeling like you need to hit the reset button, grab this planning kit to help you organize your thoughts, set some goals, and articulate on paper some of the things that you'd like to achieve this year. It's all fine and good to be busy, but let's be busy with the important stuff.
Fun fact: You can buy the Fresh Start Planning Kit by itself for $12. Or…you can buy it as part of The Ultimate Homemaking Bundle.
When you buy it as a part of the bundle, you'll also receive a special coupon code for a free month subscription to one of my Digital Goodie Boxes. This is a value of $15. The two things combined (Fresh Start Planning Kit plus Free Month Goodie Box) total $27. The bundle only costs $29.97. You get the goods plus a bunch of other cool stuff for less than $3 more!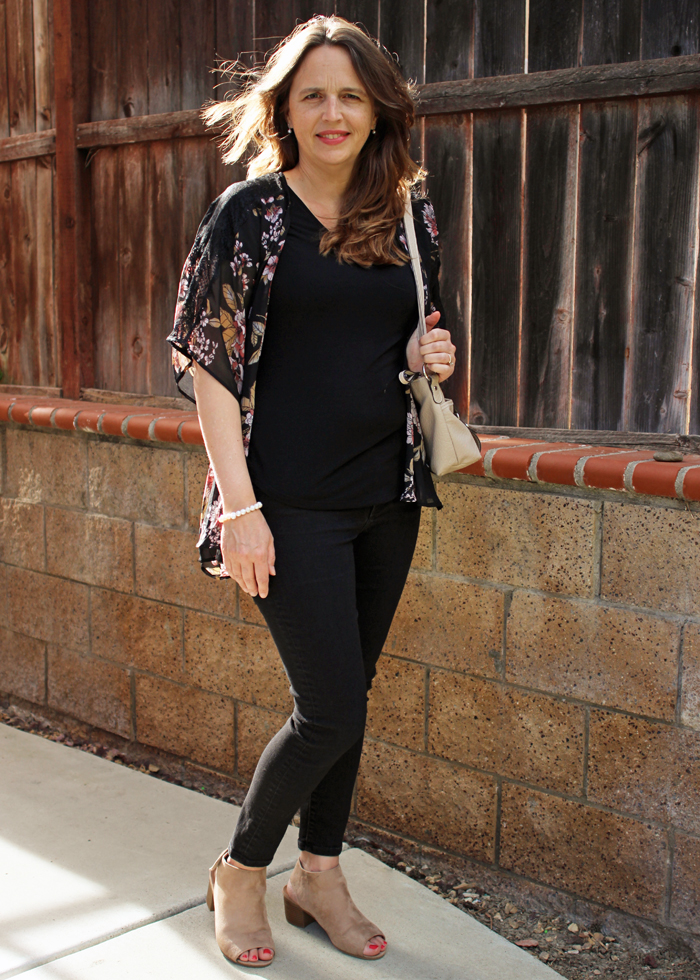 2. The bundle includes a fantastic GYPO fashion resource!
The deals just don't stop! And neither does the fashion.
My friend Alison from Get Your Pretty On has included her Big Book of Outfit Formulas in the bundle. If you've been wanting to try out the Style Challenges, this is a great chance to test the waters.
Fun fact: I never would have bought the printed kimono or the peep toe booties if it hadn't been for the Style Challenges. I would have been wearing black t-shirt and jeans and sneakers in this picture instead. Just a little bit frumpy, my friends.
3. There are 127 additional ebooks, courses, printables, and resources to help you manage your home and life BETTER.
It's not like you expected managing a home to be a piece of cake. But you had no idea you'd be so tired, frustrated, and overwhelmed, right? Homemaking is filled with mundane tasks that never end, no matter what your day job is.
Who wants to spend more time overwhelmed by things she doesn't enjoy? Not I.
This year's edition of The Ultimate Homemaking Bundle includes 62 ebooks, 34 printable packs and workbooks, 3 membership sites, and 30 eCourses, videos, and audios, resources that cover everything you need to make homemaking and mothering feel less stressful… quick & healthy recipes, homemaking printables, cleaning tips, sizzling date night ideas, parenting helps, and so much more.
For less than the cost of a meal out — and you won't need to be rescued by drive-thru after this! — you'll get a complete library to help you:
Cook up wholesome recipes that fit your season of life
Build stronger relationship with your family
Discover transforming decluttering strategies
Rekindle the romance in your marriage
Put self-care back into your life
and finally ENJOY HOMEMAKING.

Fun fact: After you purchase The Ultimate Homemaking Bundle, you'll be offered a one-time chance to add-on The Thriving Home Book Club, a membership to help you make the most of the 129 resources included in the bundle.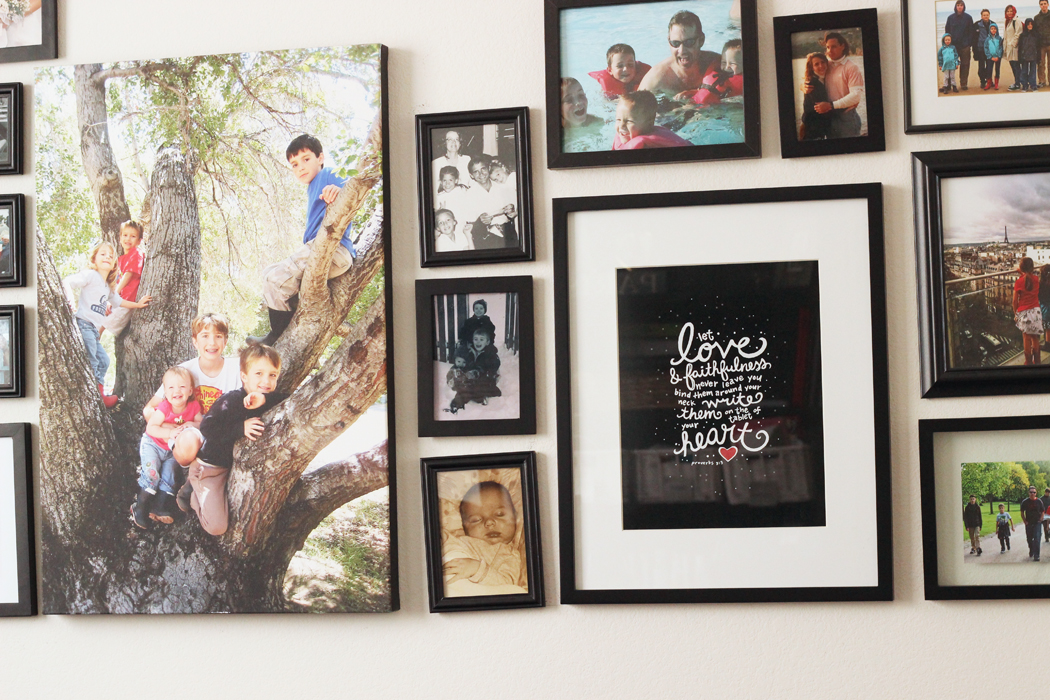 4. The bundle isn't just digital.
Digital resources are wonderful. You can carry them everywhere you go without breaking a sweat. You can store way more books than any single person should ever physically own. You don't have clean them up, put them away, or dust them off.
But sometimes it's nice to get mail and have something to hold in your hands. The Ultimate Homemaking Bundle comes with over $290 worth of bonus offers from companies you'll love, including cool things for your house that you can hold in your hands and get to dust or wash every once in awhile.
Companies like Bookroo, Kiwi Crate, and Orglamix have put forth some great bonuses to add a little excitement to your mail box and your home.
Fun fact: My print from Hope Ink (pictured above) is one of my favorite pieces of art in my home. You'll get a free printables collection from Hope, valued at $52, when you buy the bundle.

5. If you don't like it, you can get your money back.
You sort of need to see the bundle to believe how awesome it is. However, if you see it and you don't like it, if you're disappointed and feel like you got sold a bill of goods, well, you get your money back. No questions asked.
This isn't some slick deal that half the internet is trying to foist on you. Your purchase is backed by a 100% happiness guarantee, so you can make sure it's right for you. If it's not, get a refund and move on.
6. The bundle is offered for a fantastic price.
Besides being so incredibly helpful, one of the things I like best about the bundle is the price. By offering it for a short time only, the Bundle People, as I call them, are able to give you access to over $3600 worth of amazing products for a whopping 98% off!
129 digital products for only $29.97? That's like 23 cents each!
No one should have to feel overwhelmed by homemaking because it costs too much or they can't get the help they need. Becoming efficient as a homemaker is one thing. Fully embracing all the messy moments and hard times and loving it (most days) is another. But it's not out of reach. Or out of budget.
Fun fact: If you buy the bundle through my link, I'll send you a coupon good for 50% off one item in my e-store. Just complete this form after you've made your purchase.
7. It's only available for a limited time.
The most important detail, though, is that this bundle is available for just six days! After Monday night, April 16th, the sale ends and you'd have to buy all of these products individually.
If you're a bundle nay-sayer, then this is welcome news to you. LOL! But, why should limited time be a good thing? Because of decision fatigue, my friends. It's a real thing. The longer we deliberate about something or the more choices we have to choose from, these things tire us out.
That this bundle is only available for a limited time requires you to make a decision sooner rather than later, and then you can move on to the good stuff. Like the next thing at hand. Like reading a good book in the bundle!
Fun fact: Don't forget! If you buy the bundle by midnight on Thursday, you'll get a free e-reader upgrade as an early bird bonus. That means you'll get a free style challenge.
I'd hate for you to miss out, so click HERE to learn more or buy the bundle.