The Ultimate Homemaking Bundle for 2017 has arrived! Are you groaning or grinning?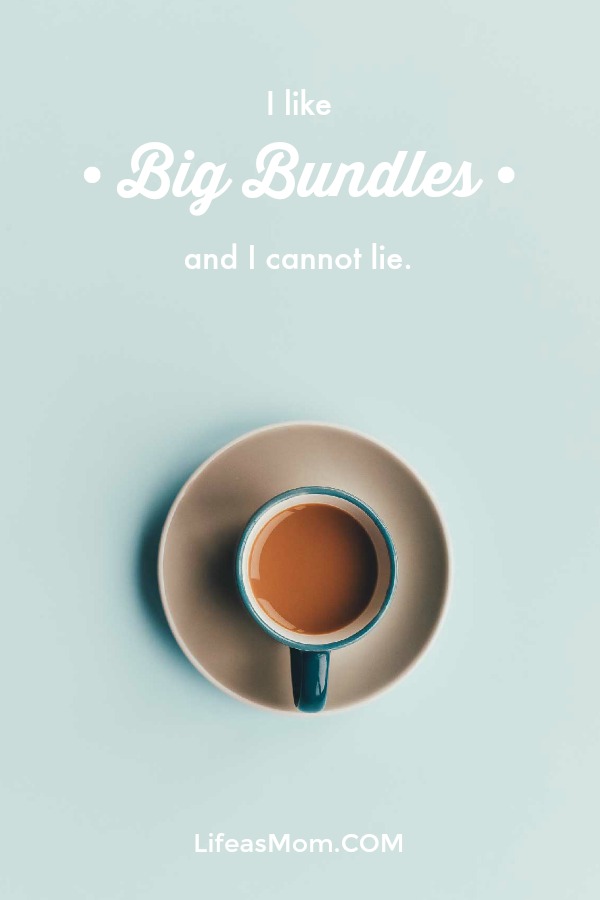 It's that time of year when The Ultimate Homemaking Bundle is released. Yay or nay? What do you say?
Bundle week is greeted with a variety of feelings from people.
Some folks in the interwebs might be groaning because "every" blog and website in their feed is going to be talking about this bundle for the next six days. They are sick and tired of it already. And it's only just started!
I get that. I figured I'd address those feelings, first off, since I'm going to be one of those people talking about the bundle.
Honestly? If you're groaning about your feed, it might be time to diversify it. Seriously.There's only so much information one can consume these days; you have to be selective at this veritable smorgasbord of words we call the internet.
Now's a great time to ask yourself which blogs and websites really bring you value, which ones make you smile, which ones annoy you. I hope it's not me that annoys you, but my feelings certainly won't be hurt if you unsubscribe. Promise. I WANT YOU to spend your time on good things.
I personally unfollow and unsubscribe from anyone who annoys me on a regular basis. There's only so much space in my head for angst. If you're groaning about the bundle, chances are it's the delivery mechanism, not the sale. It's just a sale, after all. Now might be a great time to make some changes in your information intake.
There, we got the awkward stuff out of the way. For my part, I like bundle week. Here's why.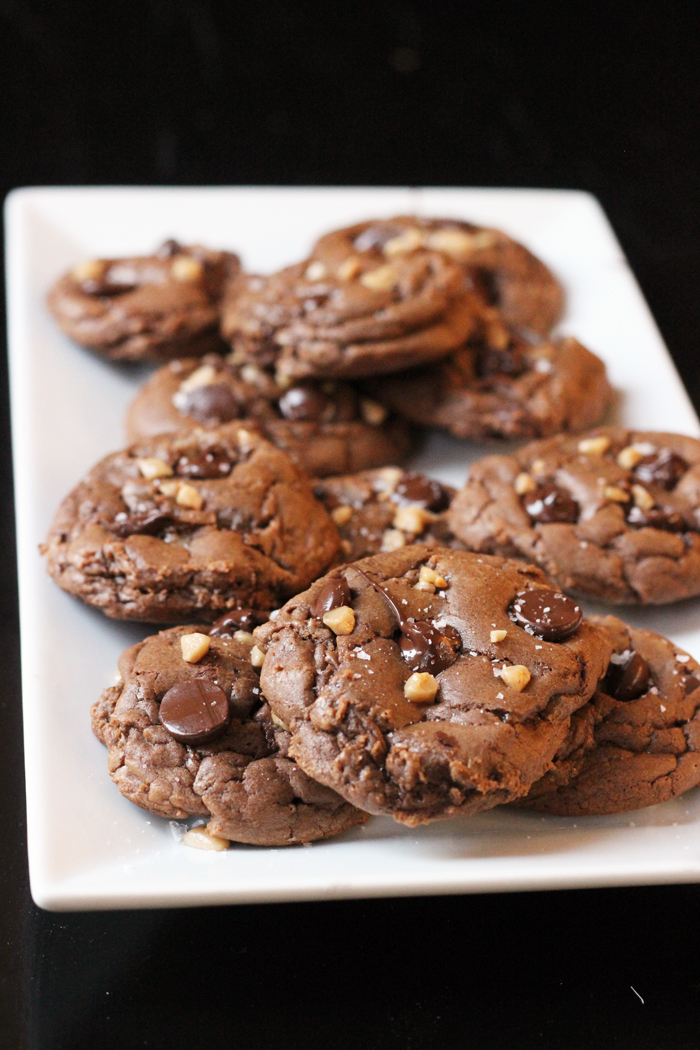 We eat cookies 24/7!
Just kidding. I wish. Though, I do have a batch of these Double Chocolate Toffee Cookies in my freezer right now, and I will probably bust them out before the week is out. With a glass of wine.
But seriously.
Why I like Bundle Week
As an author…
As a business woman/writer/online entrepreneur, I look forward to The Ultimate Homemaking Bundle because it gives me the opportunity to sell my products and reach readers who perhaps have never been to my site or read one of my books.
You see I mostly write on spec, much like a homebuilder builds a house, working "for free" in the hopes that someone will buy that house when it's finished and I will be compensated for time and materials spent.
As a freelance writer, cookbook author, and self-publisher I'm often compensated for my time spent writing only if people choose to purchase one of my books. The Ultimate Homemaking Bundle gives me an opportunity to do that. In this instance, I'm paid when folks buy the bundle through my link.
(I like getting paid, so thanks for your support!)
As a normal, everyday person…
As a homemaker and a woman, I consider the bundle as a resource to grow me as a wife, mom, and individual.
Every year there are plenty of items in the bundle that interest me in no way, shape, or form. That's normal. Just look at how much stuff is in there and how varied the author pool is. There's going to be plenty of stuff that you don't even look at.
Yet, also every year I uncover a handful of GEMS that HELP me, ENCOURAGE me, and make me A BETTER PERSON. I like that!
I look at the bundle from two perspectives:
What can I get out of this personally as a wife and mom?
What can my readers get out of this to help them grow?
Lucky for me both questions narrow down into one main question.
What's so great about this year's Ultimate Homemaking Bundle and why should I tell you about it?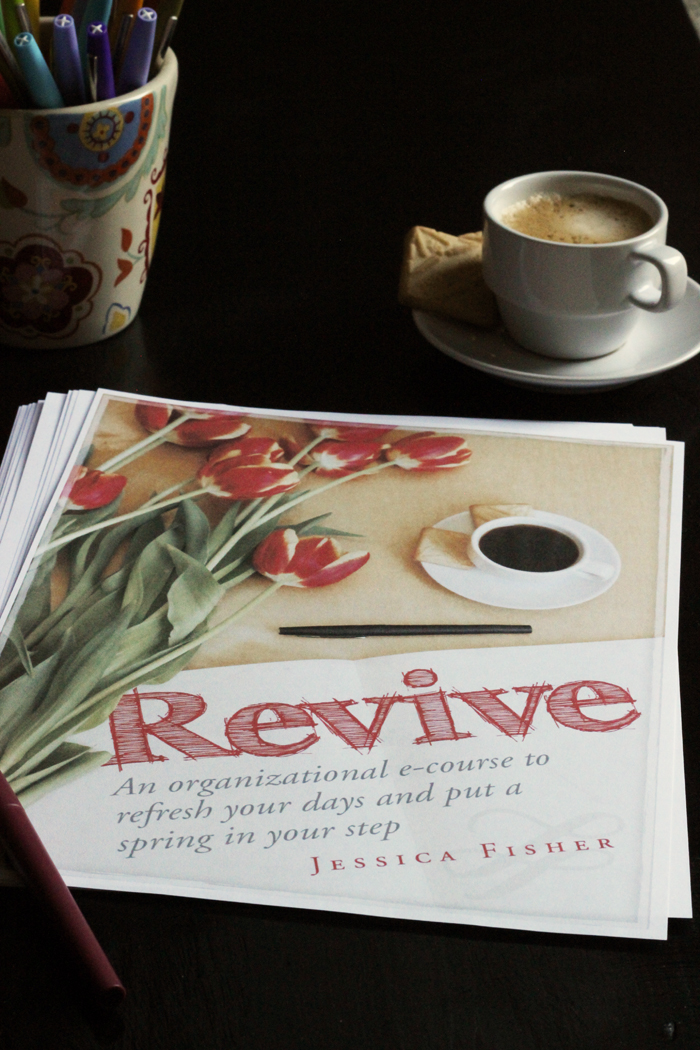 1. My Revive course is in it.
My Revive 30-Day Organizational Challenge is one of the things I'm most proud of this year. I dreamt about this course all last fall; over Christmas break, I gave feet to my dreams in creating this course.
Life has been full of challenges for me over the last few years, lots of school to teach, lots of health issues, lots of cookbook deadlines. But, through it all I've learned this one important thing:
We aren't the victim of our circumstances, our genetics, our schedules, or even our bank accounts. If we've got life left in us, we can do great things!
That's the spirit behind the Revive organizational e-course. It's designed to HELP YOU refresh your days and put the spring back in your step; to help you MAKE THE MOST of the time you have and to PRIORITIZE how you use it.
The 30 tasks in the Revive course will help you take stock of the different areas of your life, identify strengths to build on, narrow in on areas to grow in, and set up systems for home and life that free you up to FOCUS on your goals and what's most important to you.
A mix of self-improvement and home organization, Revive provides you with the support and encouragement you need to get "with-it". The course contains all the tricks that have helped me over the last few years to teach six kids, write four cookbooks, publish two blogs, and keep the house from burning down. Oh and get my health on an even keel.
My house didn't completely fall asleep when I was sick for two months this year because I had some systems and strategies in place.
Fun fact: You can buy the Revive course by itself for $27. Or… you can buy it as part of The Ultimate Homemaking Bundle for $29.97 and get a bajillion other things for the extra 3 bucks.

Other fun fact: I don't collect VAT in my e-store, so I've been unable to sell my Revive course to readers in the EU. Now's the time those of you in the EU to buy the course throughThe Ultimate Homemaking Bundle. The Bundle People are set up to collect and report VAT, making this a great opportunity for my European readers.
2. There are 105 ADDITIONAL ebooks, courses, printables, and resources to help you manage your home better.
It's not like you expected managing a home to be a piece of cake. But you had no idea you'd be so tired, frustrated, and overwhelmed, right? Homemaking is filled with mundane tasks that never end, no matter what your day job is.
Who wants to spend more time overwhelmed by things she doesn't enjoy? Not I.
This year's edition of The Ultimate Homemaking Bundle includes 50 ebooks, 21 eCourses, 14 printables, 2 videos, 2 audios, 2 summits, and 1 membership site, resources that cover everything you need to make homemaking and mothering feel less stressful… quick & healthy recipes, homemaking printables, cleaning tips, sizzling date night ideas, parenting helps, and so much more.
For less than the cost of a meal out — and you won't need to be rescued by drive-thru after this! — you'll get a complete library to help you:
Cook up wholesome recipes for your family
Build stronger relationships with your kids (even your teens)
Discover speedy cleaning routines for the toughest messes
Rekindle the romance in your marriage
Put self-care back into your life
and finally enjoy homemaking.

Fun fact: After you purchase The Ultimate Homemaking Bundle, you'll be offered a one-time chance to buy the Conquer Your Clutter Super Bundle at a reduced rate. Whatever your home management challenges, you'll have loads of ANSWERS at your disposal.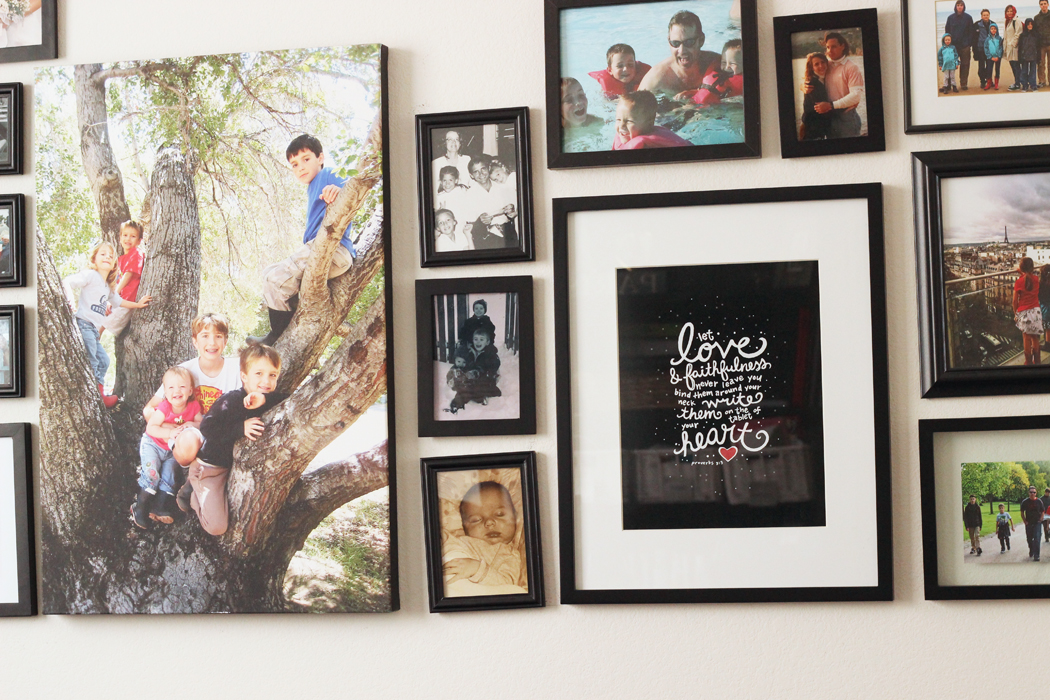 3. The bundle isn't just digital.
Digital resources are wonderful. You can carry them everywhere you go without breaking a sweat. You can store way more books than any single person should ever physically own. You don't have clean them up, put them away, or dust them off.
But sometimes it's nice to get mail and have something to hold in your hands. The Ultimate Homemaking Bundle comes with over $290 worth of bonus offers from companies you'll love, including cool things for your house that you can hold in your hands and get to dust or wash every once in awhile.
Companies like Bookroo, Kiwi Crate, and Mighty Nest have put forth some great bonuses to add a little excitement to your mail box and your home.
Fun fact: I got a cool new glass straw from Strawesome with my bonus credit, and my print from Hope Ink (pictured above) is one of my favorite pieces of art in my home.

4. If you don't like it, you can get your money back.
You sort of need to see the bundle to believe how awesome it is. However, if you see it and you don't like it, if you're disappointed and feel like you got sold a bill of goods, well, you get your money back. No questions asked.
This isn't some slick deal that half the internet is trying to foist on you. Your purchase is backed by a 100% happiness guarantee, so you can make sure it's right for you. If it's not, get a refund and move on.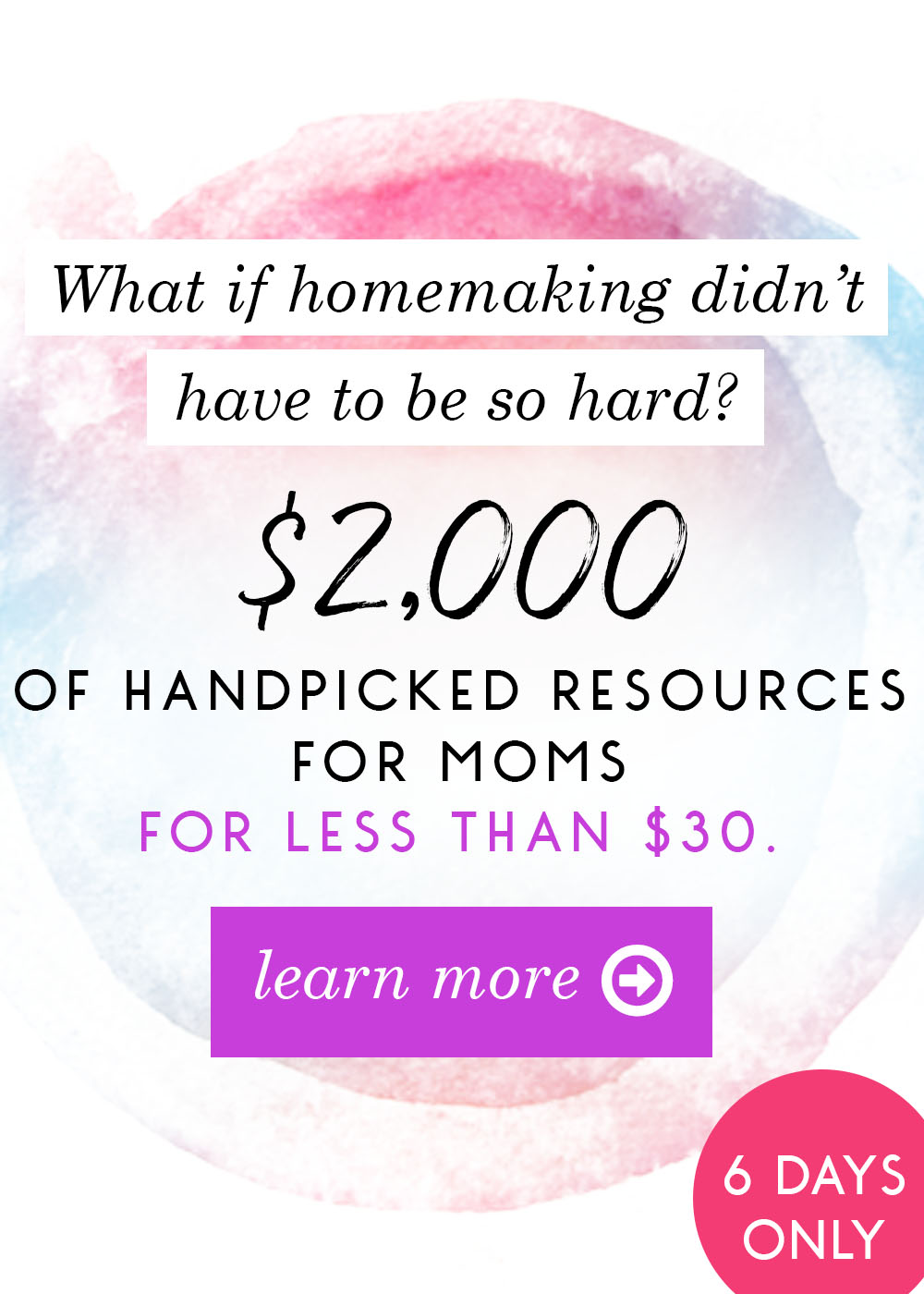 5. The bundle is offered for a fantastic price.
Besides being so incredibly helpful, one of the things I like best about the bundle is the price. By offering it for a short time only, the Bundle People, as I call them, are able to give you access to over $1980 worth of amazing products for a whopping 97% off!
106 digital products for only $29.97? That's like 28 cents each.
No one should have to feel overwhelmed by homemaking because it costs too much or they can't get the help they need. Becoming efficient as a homemaker is one thing. Fully embracing all the messy moments and hard times and loving it (most days) is another. But it's not out of reach. Or out of budget.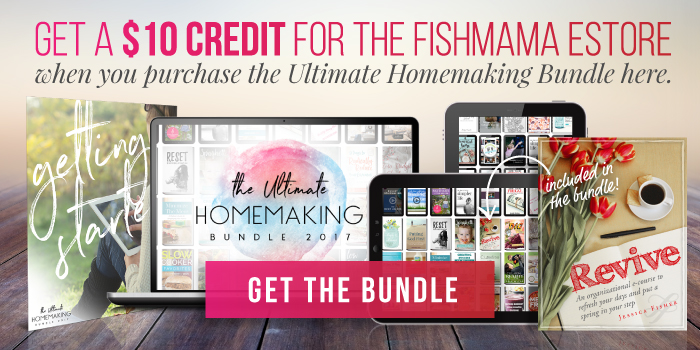 Fun fact: If you buy the bundle through my link, I'll send you a coupon good for $10 off anything in my e-store. Just complete this form after you've made your purchase.
6. It's only available for a limited time.
The most important detail, though, is that this bundle is available for just six days! After Monday night, May 1st, the sale ends and you'd have to buy all of these products individually.
If you're a bundle nay-sayer, then this is welcome news to you. LOL! But, why should limited time be a good thing? Because of decision fatigue, my friends. It's a real thing. The longer we deliberate about something or the more choices we have to choose from, these things tire us out.
That this bundle is only available for a limited time requires you to make a decision sooner rather than later, and then you can move on to the good stuff. Like the next thing at hand. Or reading a good book.
Fun fact: if you buy the bundle by midnight on Thursday, you'll get a free e-reader upgrade as an early bird bonus. That means you'll get all the files to easily read it on a kindle or nook instead of jacking with the pdf versions. Starting Friday, that upgrade will be an extra $10.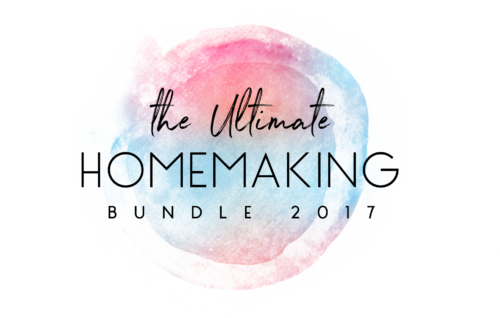 I'd hate for you to miss out, so click HERE to learn more or buy the bundle.
(Psst… the bundle goes away completely at 11:59pm Eastern on Monday, May 1st, so don't wait!)