This week is Beans Week over at Good Cheap Eats. In case you didn't know, that's my little food blog that I started about a year ago so that this place didn't get too cluttered with food. Eating and cooking is a huge part of my "life as mom," but I'd say most people aren't the glutton that I am and maybe you don't want to hear as much about food as I would like to talk about it. So, Good Cheap Eats was born.
For the last couple months, I've been hosting a series on how to build a frugal pantry. Even though I am the hostess, I'm learning a ton from my guest bloggers, readers, and the research I've done to make sure I get my facts straight. If you haven't yet read it and are looking to reduce your grocery expenses, browsing this frugal pantry series may be helpful.
As a way to coordinate the two blogs and my brain cells, each Ultimate Recipe Swap here matches the ingredient of the week over there. (In case you're wondering, next week is Fruit.)
Beans are a regular part of our diet, with us eating them at least twice a week for dinner as a main dish or an accompaniment. Back when we were getting out of debt, we ate beans in some form 3-4 times a week. Eventually, it made the children cry to see Mexican food on the menu — again? We ate a lot of tostadas back then.
But, they've since grown to love beans again, especially now that Meat's Back on the Menu!
Here are some of our favorite bean dishes:
Cooked Pintos
Simple Bean Tostadas
Chihuahua Chili
Glorified Beans and Rice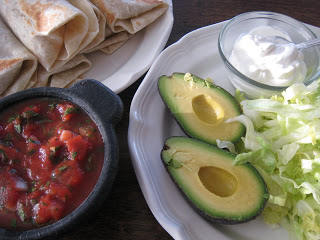 Chimichangas
What's YOUR favorite recipe that uses Beans or Lentils? Share it with us today.
Here's how to participate in Ultimate Recipe Swap:
1. Post your recipe on your blog. Please mention www.lifeasMOM.com in your post so that your readers know where all the other good recipes are hanging out. Then, come back here to add the link to your post to Mr. Linky below. (Find instructions for Mr. Linky here.)
OR
2. If you don't have a blog, simply post your recipe or tell us about it in the comments section.
3. Above all, please stick to topic. Today is beans and lentils. So if your recipe doesn't fit, it will be deleted. Thanks for understanding.
Have a story to go along with your recipe? We'd love to hear it!