It's the dog days of summer. And though we're already talking about papers, books, and Teacher's dirty looks, it's still the good ole summertime. And cool cooking is a welcome relief. I love to have salads and sandwiches for dinner in the warmer months, they are a nice way to avoid heating the kitchen. And as long as there's some meat in sight, most of the FishFam agrees. Of course, no one complains when ice cream is on the menu and thanks to recent sales, that's been the go-to dessert around here.
But, besides cooler dinners and ice cream, there are a few other ways we like to "chill out." One is a recipe that you may be familiar with. Good ol' gelatin. I'd tried this recipe years ago that called for frozen Cool Whip to be mixed into the hot gelatin and then chilled. Today I tried it a new way — with ice cream! And I think it's a winner. With real dairy and a few less artificial ingredients.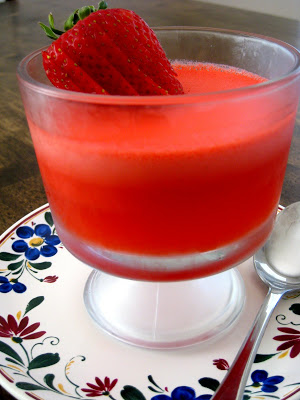 Creamy Layers Gelatin

1 large box gelatin
3 cups hot water
1/2 quart vanilla ice cream

In mixing bowl combine hot water and gelatin. Stir in ice cream and whisk until ice cream is melted. Pour into dishes and chill several hours. Garnish with fruit or whipped cream, as desired.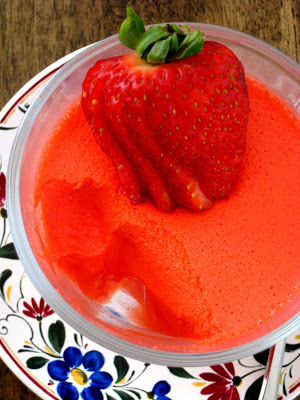 What's a favorite cool dish or drink at your house? Share it with us!The guidelines are here.