It's such fun to plan a Super Bowl Party. Love it! Now don't get me wrong — I don't "do" football. I'm just here for the food.
But, my guys love football. We've been Chargers fans for the last couple years, and it was a sad, sad day a few weeks ago when they gave the game away to the Jets. I even heard rumors that they were paid to lose! Yes, I really did hear that. At Chick-Fil-A. But I digress….
Super Bowl Sunday is a prime time for some yummy treats. Just ask P.W. She was my inspiration for my first Super Bowl party that I threw for my guys. Whether you're cooking for an entire team or just your fam, good eats are the order of the day this Sunday. And if you're not going to watch the game, make some anyway!
Wrapped food is great because it can be filling, yet self-contained, perfect for when you need to raise your arms to yell at the ref.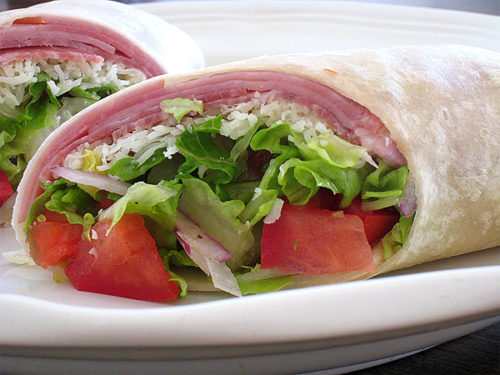 Here are some of my favorites:
Potstickers with Dipping Sauce
Summer Rolls
Chimichangas
Super Secret Sub
And if you're up for a round of appetizers, download this free recipe book full of Game Day Appetizers.
What's your favorite dish to serve for Super Bowl (or some other festive get-together)?
1. Post your recipe on your blog. Please mention www.LifeasMOM.com in your post. Then, come back here to add your link to Mr. Linky below. (Find instructions for Mr. Linky here.)
OR
2. If you don't have a blog, simply tell us about your recipe in the comments section.