Chronic pain doesn't have to be a part of our holiday experiences.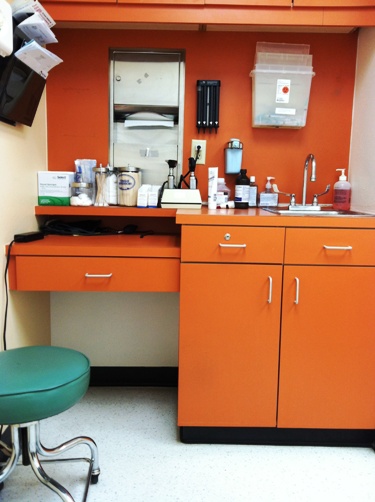 Some of you know that I've had chronic hip pain since May. I've spoken to my doctor several times about it. He attributes it to my trip to Virginia last Spring when I was trapped in a teeny tiny United Airlines seat for hours on end. If you remember that story, you will know why I can really blame my pain on the Chicago Cubs.
Clearly, it's their fault.
The doctor said it was inflammation and prescribed anti-inflammatory drugs. Meh. Those make me sick. And honestly? I'd rather not treat the symptom. I'd rather know what the real problem is.
So when I was invited to a webinar about chronic pain, I was certainly intrigued. I can relate to this one. It was sponsored by the American Osteopathic Association. We had the opportunity to hear Dr. Jennifer Caudle talk about chronic pain.
What is Chronic Pain?
Here are some interesting points that I did not know previously:
Chronic pain is pain experienced for more than three months.
Chronic pain impacts more Americans than cancer, diabetes and heart disease COMBINED.
More than 76 million Americans live with pain every day
When pain is not properly managed, it's difficult to live productively – just one of the reasons why addressing chronic pain is so important
Pain is caused by medical conditions (arthritis, muscle aches and pains, etc) as well as injury or trauma
One really interesting tidbit was that the folks they surveyed would rather take down holiday decorations by themselves, shovel snow on their own for an hour, or wait in line to return or exchange gifts on the day after Christmas rather than go to the doctor!
Pain for the holidays?
One of the things that Dr. Caudle stressed was that pain does not have to prevent you from enjoying the holidays. Over and over again she commented on this being a quality of life issue and urging us to seek out help. Managing your pain is not a "one size fits all diagnosis".
Wondering if you should get some help for the pain you have? You can take a number of pain quizzes and inventories here.

Consider a D.O.
I appreciated the Q&A session with Dr Caudle. I even got to tell my story about sitting on the tarmac. Obviously, she couldn't diagnose me over the phone, but she did recommend seeking out a DO (Doctor of Osteopathic Medicine). I had been thinking about that very thing for a few months.
Here's how Dr. Caudle explained the difference between a DO and an MD:
There are two types of licensed physicians – MDs (medical doctors) and DOs (doctors of osteopathic medicine). We both do four years of medical school, attend residency programs and have to take board certification tests. Our training is similar, but DOs believe in a comprehensive approach to the patient. We look at the entire patient to make a diagnosis and treatment, and we are also trained to use our hands. A DO could be a great option if your MD hasn't been effective. You want to look for a DO who does manipulation (hands-on treatment) in their office. It's an added benefit of being treated right when you go to the office.
To be honest, I would rather take down the Christmas decorations by myself than go to the doctor. But, I am thinking it's probably better that I go get a second opinion. Ya think?
Have you ever seen a DO?
Dis­clo­sure: This post is part of a spon­sored cam­paign for the American Osteopathic Association and The Moth­er­hood. All facts, statistics, and medical data above are provided by the American Osteopathic Association. All opin­ions are my own.