How I Updated Our Emergency Supplies this Month
As an Amazon Associate I earn from qualifying purchases. For more details, please see our disclosure policy.
Having emergency supplies on hand can be an important life-saving technique. It can help you and your family weather a difficult time.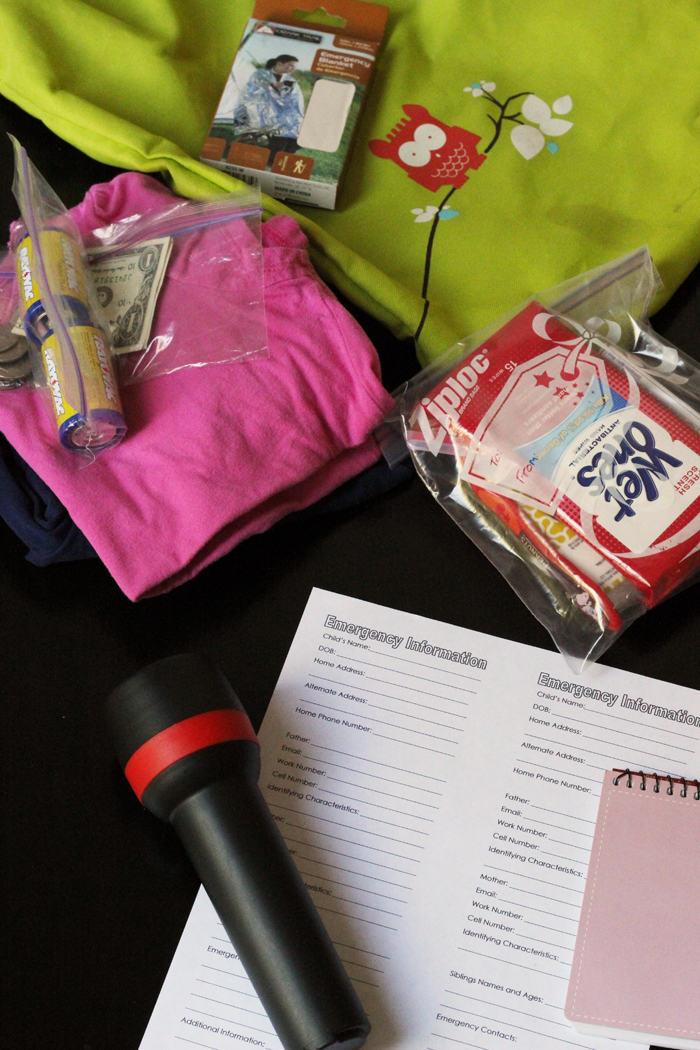 After years of worrying about earthquakes and other natural disasters, I finally established an emergency supply kit in our garage and created 24-hour go bags for the kids. While we haven't had to use any of these emergency supplies, it's brought me great peace of mind to know that they were there.
This month's Zone Defense assignment was to update our emergency supplies. Unfortunately, the month got away from me, so I didn't get as much done as I would have liked. FishPapa has been doing some rearranging in the garage so it was just too much for me to pull out all that stuff in addition to what he had already done. I will leave that for December when I tackle our deep storage.
How I Updated Our Emergency Supplies this Month
But, so that I could make at least one small step in the right direction, I updated the kids' go bags. Over the years, I've changed out the clothes, non-perishable food, and water bottles, but it had been four years since I updated the emergency information cards. FOUR YEARS!
The girls were really eager to help with this task and insisted that I remedy the situation immediately. We look like babies in this picture, Mama!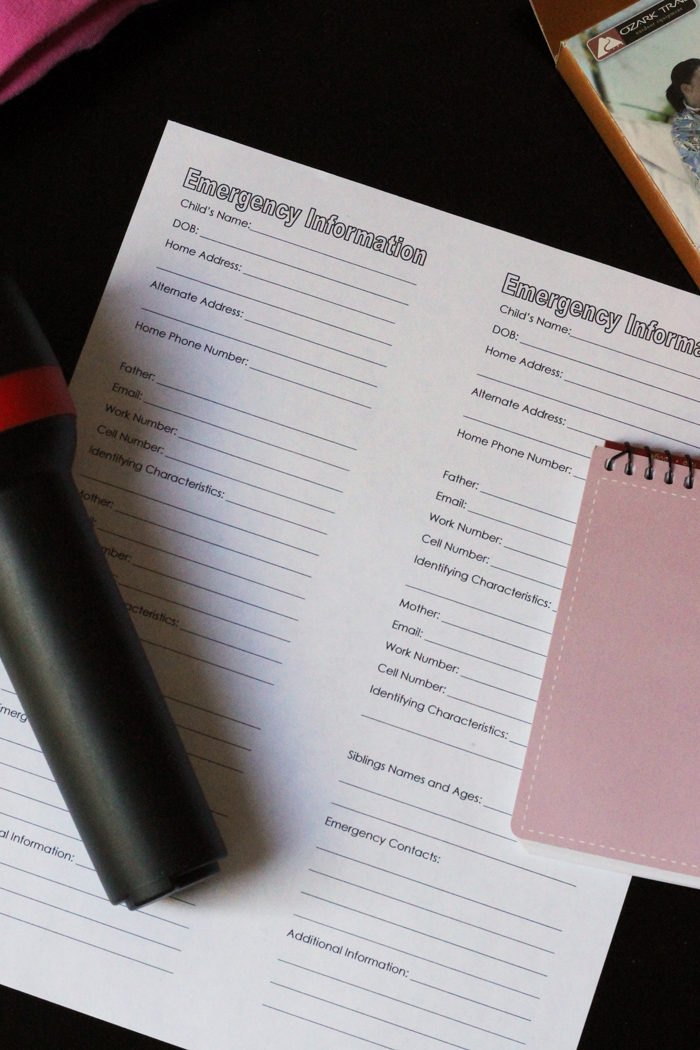 So, that's what we did. You can download the blank emergency info cards here. Each page holds two cards. The parent information will automatically autofill. Just change the name and birthdate at the top if you've got more than one child.
In addition to updating the cards and pictures, we pulled out the too-small clothes and too-young games. We also made sure that all supplies were age appropriate for each child.
Read through the Emergency Preparedness archives here.
Let's Get Organized!
Zone Defense is a year-long "game plan to organize your home" that I designed four years ago. Zone Defense is divided into "zones". We'll be working from area to area, dejunking, reorganizing, and otherwise bring order to chaos.
Here's the breakdown for the year:

March: Personal Space

April: The Kitchen

May: Clothes, Linens, and Laundry

June: Living Spaces, Entertainment (I did our School Room and Library)

July: Transportation and Travel/Kids Stuff 

August: Bathrooms Maintenance Tips

September: Emergency Preparedness (this post)

October: Outdoors

November: Office and Paper

December: Deep Storage
The Zone Defense Assignment for October:
Next month's assignment is to spiffy up your yard and winterize the exterior of your home. Your tasks will vary, depending on where you live, by location as well as type of dwelling.
For our family living in a rental home in a moderate climate, I'll be focusing on deep cleaning the back yard, pulling dead plants, and establishing a nice sitting area on the patio. We've been talking about doing this all summer.