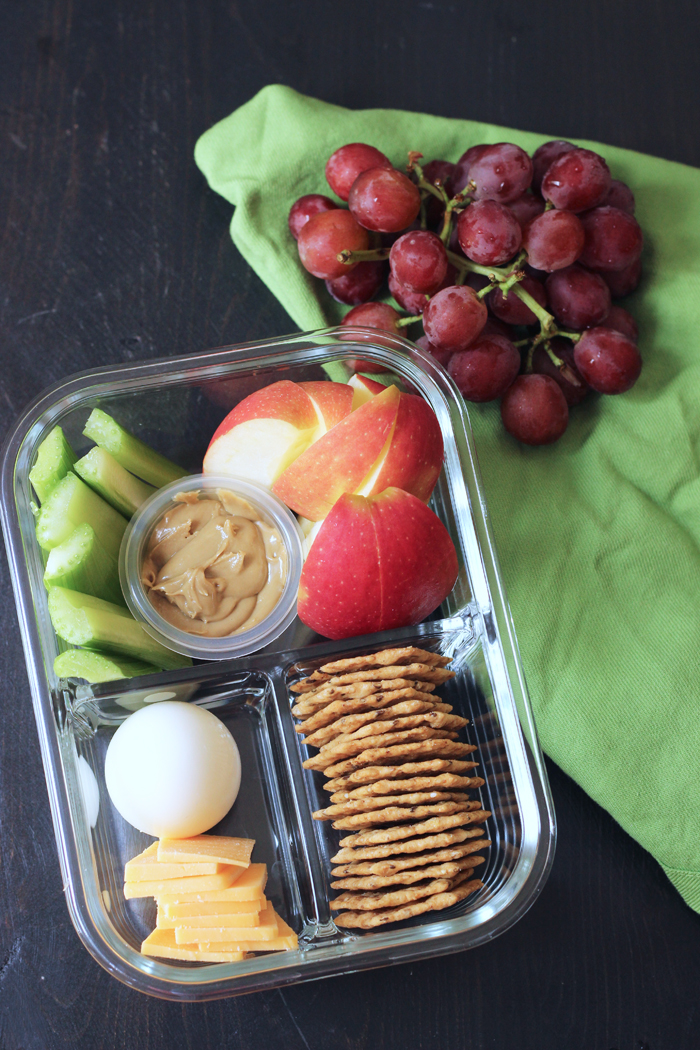 This week I've turned over a new leaf — at least where lunchtime is concerned. As I mentioned on Monday, lunch prep was really taking a bite out of the day. By the time I cooked the meal, fed everyone, and we cleaned up, precious study/learning time had been lost. By Friday afternoon I knew things needed to change.
So, I set about to approach things differently. That afternoon FishBoy8 and I headed to Costco to stock up on supplies. A weekend trip to Target sealed the deal.
The following are ideas that I'm applying to our lunchtime, even though the kids and I are home almost every noontime. Whether you pack a sack lunch or dine at home, these should work for you, too.
Make lunch time easier!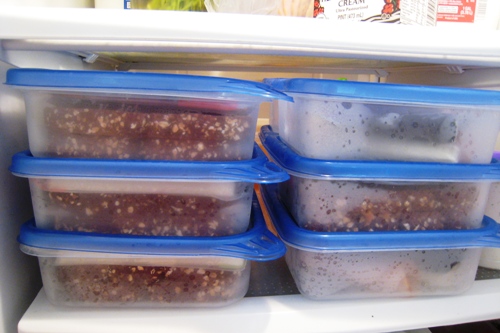 1. Find easy packaging.
Earlier this week, I shared with you a very cool bento box system. Due to lack of time and funds, I decided to forego purchasing five more bento boxes and instead bought these divided rectangle containers from Ziploc. Not only were they only about $1.25 each, but they are reusable, easily washed in the dishwasher, and fit inside our coolers. Their lower price makes them not so special that losing one would make us sad.
Each night right before bed, someone has packed 7 lunches for FishPapa and the kids. (I'm eating leftovers most days.) At lunchtime, the kids' meals are right there, all in one easy packaging. Love that!
2. Serve what you know they like.
I know, we want our kids to eat healthy and all that. But, truly, lunchtime is not the time to have food battles. Save that for breakfast and dinner when the meal can be consumed at a more leisurely pace. If your kids eat away from home at lunchtime, chances are that "healthy" lunch is going to waste anyway.
I chose sandwiches this week – PB&Honey as well as Turkey with granola bars, cheese sticks, fruit, fruit leather, and hard boiled eggs as side dishes. That's what the kids wanted and they gobbled it right down. I also foresee packing snacky lunches in these cool trays as well as pasta salads.
As winter approaches, I will probably do big batches of stew or chili and freeze it in smaller containers. Yes, it's a little added hassle, but I'm thinking that it might work. Ya think?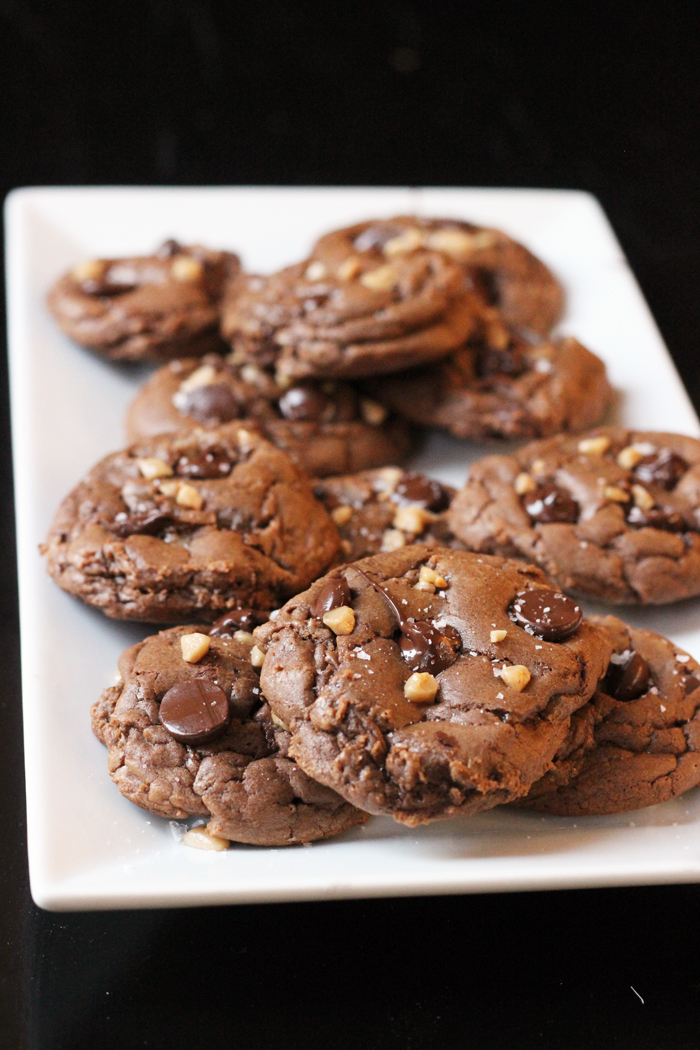 3. Having a little special treat makes it special.
You know this is true for you, too. Admit it. Having a little sweet just adds a perk to the day.
This week the granola bars were an "out of the ordinary" purchase, especially since I didn't have coupons and they were definitely not homemade. But, the kids loved it! And they were so thankful.
I anticipate adding a few healthier options in the coming weeks: homemade cookies, trail mix with dried fruit, or even a homebaked brownie as their special little side. (And Thursday's giveaway — wait for it — is going to provide me with more inspiration for healthier snacks on the go.)
One new treat that recently crossed our path is Sparkling Juices from Juicy Juice. Juicy Juice sent us samples of all three flavors: orange, berry, and apple, and I must say I am thoroughly impressed. The beverage is all juice, from concentrate, re-juicified with sparkling water. It gives the feeling of drinking pop, but it's juice. What great additions to new and improved lunchtime!
4. Accept a little added cost in exchange for convenience.
Is cooking a hot meal less expensive that serving my family sandwiches? Yes, it usually is around here. That is why I've been spinning my wheels for so long.
I rarely buy store bread unless I can get it for a really good deal. That is going to change and it's going to hurt a little.
But, time is money. Even if I spent an extra $5 a week to feed my kids healthy food that they enjoy and that I don't have to slave over, I'm still ahead.