Amazon Preorder guarantees you the lowest price on new releases, including Not Your Mother's Make-Ahead and Freeze Cookbook or Best 100 Juices for Kids.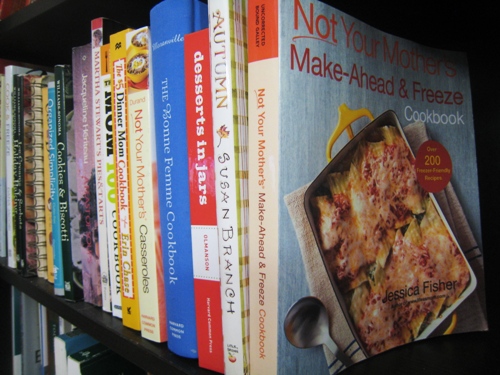 So, that title sounds a little brazen, doesn't it? One would think that was most certainly a shameless plug, eh? Yes and no.
As you may know I wrote a cookbook. Not Your Mother's Make-Ahead and Freeze Cookbook is one that you can walk into Barnes and Noble next month and ogle while you slurp your Salted Caramel Frappucino. You can buy it and take it home with you.
Since this book took two whole years to create, it's kind of like my 7th baby.
A baby with a very long gestation period.
If I were having a real baby, you'd probably be hearing all about my symptoms, my weight gain, and what we planned to name it. You'd probably be tired of hearing it all and say, "Up and have that baby already."
Hopefully, this baby's arrival won't be like that. Annoying, I mean. I want to remind folks who've expressed interest, alert those who don't know about it, and hopefully, bless many families with the very doable practice of freezer cooking and a load of recipes (over 200) to help you do it.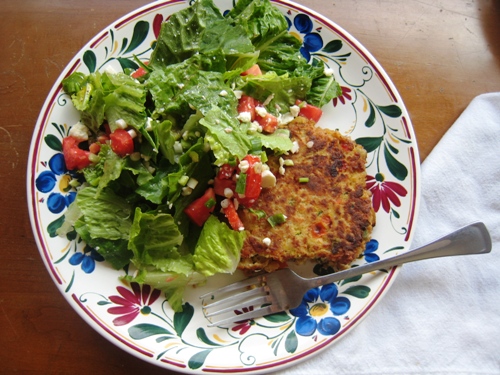 These Tahini Vegetable Patties are amazingly good, a very budget-friendly way to go meatless. And yes, you can make-ahead and freeze.
Some of you have written to say that you, too, are counting the days until the book arrives in your mailbox. Be still my heart. Thank you for such encouraging, kind words!
When I was in college, I wanted to write a cookbook. And here we are. Stranger things never happened.
I want you to be able to have this book for your very own.
As the author of this book, I don't control prices, sales, or anything else in relation to how folks purchase the book. In fact, contrary to popular belief, authors don't often get boxes and boxes of their own books for free. I'm buying my own copies to give to family and friends.
If you want a copy for your home library, I want you to be able to get it. But, I can't buy it for you. Sorry. Instead, you can enter one of these giveaways to win a copy, request that your local library stock it on their shelves, put it on your Christmas wish list — or you can buy it.

If it's in the budget to buy, the cheapest way would be to use Amazon Preorder. And you know I want you to get a good deal!
With the Amazon Preorder Guarantee, you are guaranteed the lowest price that Amazon lists the book for between the time you pre-order and the release date. That would be T minus 18 days and counting.
Not that anyone's counting, or anything.
So, that's my recommendation if you want to save money on this book. It actually might not be the best advice an author can give on her own behalf. I saw one author request that folks not buy his book until after the release date. But, I want you to get the best deal. So, there we are.
Today's Frugal Friday!
Time to swap ideas and inspiration for saving money and getting good values.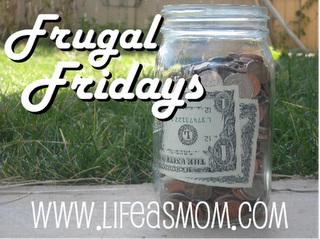 How do YOU save money?
Please remember to follow the Frugal Friday Guidelines or be deleted.
Post a money saving idea and explain how it is helpful in your post.
No giveaways or deals posts.
Recipes are allowed, but you must explain how it saves people money.
Please include a link back to Life as MOM.