Use Pinterest for Planning Family Travel
We are a participant in the Amazon Services LLC Associates Program, an affiliate advertising program designed to provide a means for us to earn fees by linking to Amazon.com and affiliated sites. We participate in other affiliate programs as well. For more details, please see our disclosure policy.
Creating a dedicated board on Pinterest can help you plan your trip and share your research with family and fellow travelers.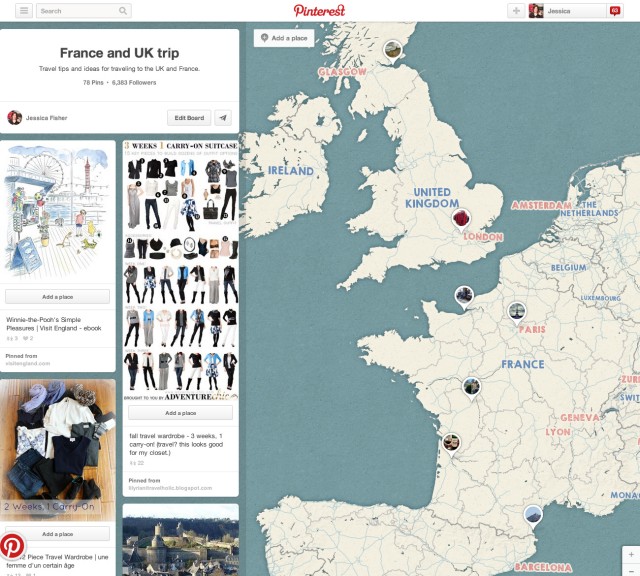 As I've been researching our big trip, I've spent a lot of time online. A lot of time. I can't tell you how many hotel reviews I've scoured, how many kid travel posts I've read, how many gear recommendations I've scrolled through.
Often I've found treasure troves of information and ideas. Rather than take notes, I've pinned them.
I started out with a family travel board, but then as things got more and more specifically geared toward France and the UK, I created a dedicated board for those countries.
Since I started, Pinterest has rolled out a map feature so you can literally pin your pins on a map as well as on the board. It's a very cool visual for thinking through your trip, sharing ideas with others, and bookmarking it for a later date.
Plus, with the easy sharing capabilities of Pinterest, you can show your family members and fellow travelers all your great discoveries.
How have YOU used Pinterest to plan family travel?
 Travel with Kids
This is part of the Travel with Kids series. Every day in October, I'm posting tips, tricks, and tutorials for making all your travels fun, frugal, and family-friendly.
Be sure to read through the archives in case you missed a post.