Use Pinterest to Find a New 'Do
We are a participant in the Amazon Services LLC Associates Program, an affiliate advertising program designed to provide a means for us to earn fees by linking to Amazon.com and affiliated sites. We participate in other affiliate programs as well. For more details, please see our disclosure policy.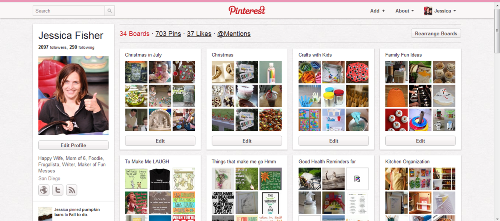 Over the years I've used a number of bookmarking methods. Saving the url in my browser, stumbling it, and other such means worked, but sometimes I would forget where I bookmarked it.
Pinterest is different. Since it's visually driven, I tend to remember the photo associated with the post or webpage and I am better able to access that information again.
In fact, due to the wealth of visuals involved and the method of creating  a pinboard, I find it more enjoyable as well as more practical than other means of bookmarking. I've used Pinterest to track ideas for Christmas, homeschooling, freezer cooking, fashion ideas, and recipes that I want to try.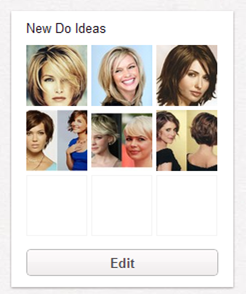 Get a New 'Do
One way that I've really put it to good use was to find a new hairdo. 
Yes, really.
I've always felt like such a geek when it comes to "beauty and fashion." I don't know the names of things. I don't know what's hip. I don't know what's out.
So, having a picture and telling the stylist, "I want this," works well for me. Provided that no one starts pinning outdated hairdos that I actually like, of course.
Melissa-the-girl-who-does-my-hair got all happy when she saw I brought pictures. I ended up going from longish hair to the shorter wedge bob, the one on the bottom right. I love it! It is easy to care for — and as Melissa said, one of the easiest haircuts imaginable.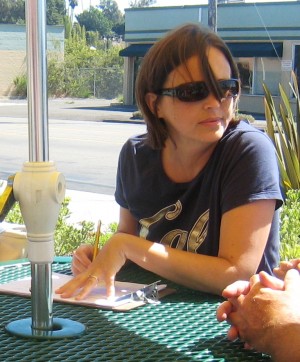 (Obviously, it wasn't the best hair day when we took this picture. But pics of the Mama are few and far between. You know the drill.)
Anyway, my point is that I was able to use Pinterest to help my real life, not just to look at pretty pictures. Thought that's cool, too.
You can do this for absolutely anything. But, I'd suggest working on your areas of weakness. If you see a pin of something that you wouldn't know how to do on your own, in my case, choosing a haircut, pin it to its own board. After a few weeks, you'll see a trend among the things that you pin.
The pins of short haircuts on my hairdo board are not really all that different from one another. Melissa was easily able to identify that and to apply it in a way that worked for me and my hair.
How does Pinterest help you?