Oh me, oh my. My cup runneth over. Or rather my freezer does. I've been developing and testing recipes for the last two months steady. And now it's time to reap the rewards. I'm going to take the week off cooking and rely on the freezer to provide our meals this week.
My in-laws are coming at the end of the week, so my taste testers are getting reinforcements. And I'm going to get feedback from people with different tastes. Yippee!
Here's how our meals are shaking down this week:
Breakfasts
(all served with fruit and milk)
Lunches
(all served with veggies)
A variety of soups
Sandwiches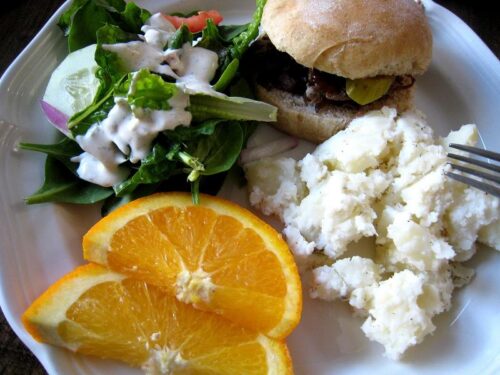 Dinners
(all served with veggies or a salad)
Stuffed Shells
Roast Chicken & Potatoes
Hamburgers on Homemade Buns
Pulled Pork Sandwiches
Have you started meal planning? It's not that hard. Read over these easy ways to make a menu plan and pick one to put into practice. It will make your late afternoons and evenings. For more ideas, visit I'm an Organizing Junkie.
Got a plan?