Using Meat in Budget-Friendly Meals
We are a participant in the Amazon Services LLC Associates Program, an affiliate advertising program designed to provide a means for us to earn fees by linking to Amazon.com and affiliated sites. We participate in other affiliate programs as well. For more details, please see our disclosure policy.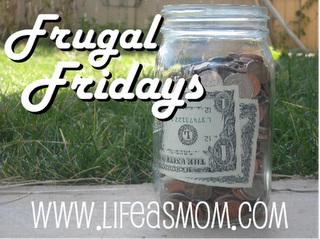 This is a FLASHBACK Friday. Can you hear Duran Duran playing in the background? This post was originally posted on May 16, 2008, back when we were deep in debt. The lessons still hold true.
The FishBoys love the different names for how we eat carnivore, omnivore, herbivore, dessertivore, etc. Most of them would choose to be carnivores if they could. (OK, dessertivore is in close competition.) When we have grilled meat, such as tri-tip, those nearby need to stand back. The FishBoys go after it like a pack of hungry wolves.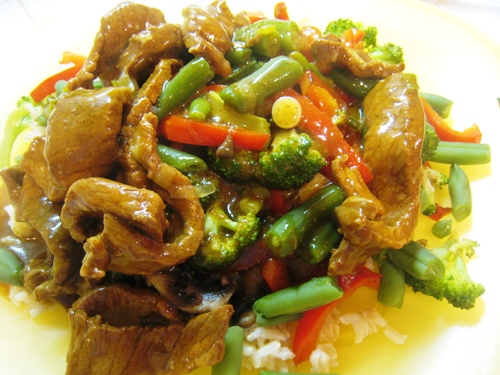 Unfortunately, in this endeavor to dig out of debt, meat is not a big menu item. This prompts more than a few whines, "But is there any meat in it?"
Use Meat Sparingly
I've discovered that the children will hush up and eat if there's some meat in a dish. Lately, I've been experimenting with different recipes that include meat, though it plays only a supporting role. I stock up when it's on sale, and then ration it — bigtime. They're like little pirates, searching for buried treasure. We also have a lot less waste.
Here are some ideas for you to try as well as a few fantastic recipes:
Chili with just a small amount of browned, ground meat.
Tomato-based pasta sauce with just a small, bit of ground or shredded meat.
Rachel Ray's Perfect Paella – I do not use the saffron this calls for, but have substituted it with the less expensive turmeric. I also have reduced and varied the meats and seafoods, eliminating the mussles entirely and using Italian or bulk sausage and just a few shrimp as well as some chicken. This is very yummy and there's very little leftover.
Emeril's Cajun Jambalaya – I use bulk sausage and reduced all the amounts of meat.
Pioneer Woman's Most Favorite Salad Ever – I add a little grilled chicken and vary the other ingredients depending on cost and availability.
our very own Peanut Butter Chicken – so good!
Using meat sparingly is one way that we can cut food costs.
What do YOU do to save money?