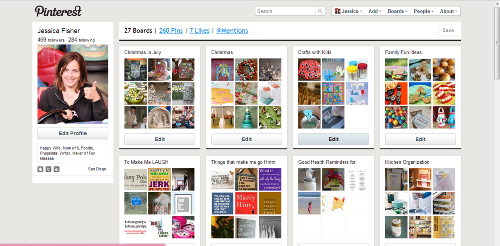 As I mentioned last week, I've been enjoying Pinterest for bookmarking the different things that I find on the web, like Family Fun Ideas, Health Reminders, Things that Make Me Laugh. It's unlike other bookmarking sites in that it is so visual and fun to look at! Plus, I find myself actually going back to the things that I've bookmarked, something I don't really do with other systems.
To make Christmas planning easier for you and me both, I've created two pinboards: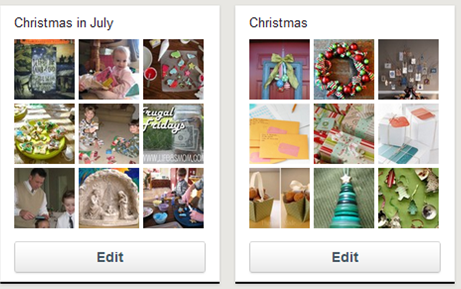 Christmas in July archives – these are past posts here on LifeasMOM that offer solid ideas for planning all aspects of Christmas
Christmas Ideas – these are new finds that I want to try – either ideas that are specifically Christmas, or those that I want to tweak to make them Christmasy.
Having a picture to look at inspires me and helps in my planning, even if it's just simmering in the far reaches of my brain.
Have you found great finds on Pinterest?