This post is sponsored by 3M: Congrats to the winners: laurakay28@, bethsteiner@, Sherrill.lisa@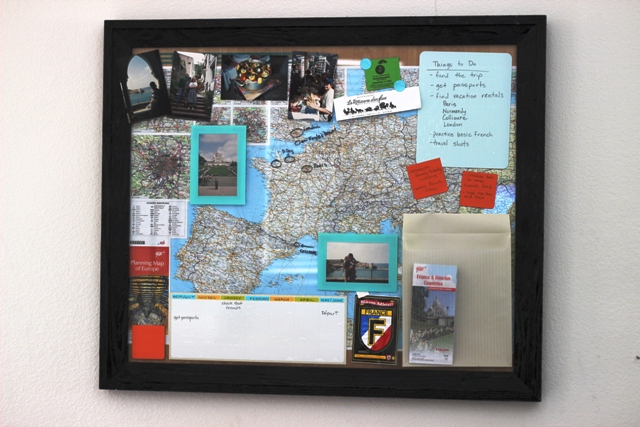 Recently I shared our family's vision board for our European trip planned for next spring. Yep, we're taking six kids halfway around the world. We've been saving our pennies since last year and slowly talking up the adventure with the kids.
Creating the vision board was a great boost to my enthusiasm. I was starting to get cold feet about this whole crazy deal, but seeing the map, finding locations to visit, looking at old pictures – they all reminded me of why we're doing what we're doing.
I was also pretty jazzed to see how well simple home organization items, like the Home Collection by Post-it Brand and Scotch Brand fit together without feeling like office supplies. I'm already envisioning all kinds of uses around the house for these organizers.
I love the bright colors – I tend to be a neutral kind of person, but the color scheme of blues, greens, and oranges makes me happy. Plus, it matches me.
I love that these products are reusable – I am so apt to change my mind or position something crookedly. The fact that each of these organizers peels, sticks, and resticks is a major bonus in my mind.
I love the reminders – I lean toward distractedness and forgetting important things. The Home Collection by Post-it Brand and Scotch Brand lends itself toward reminding you and helping you remember the things that you need to do, buy, or plain remember.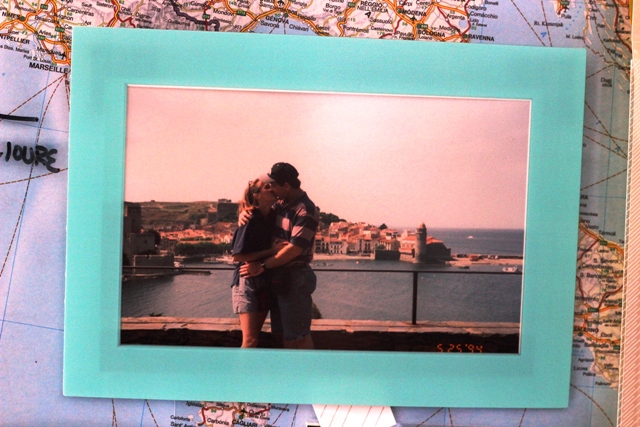 Even if it's just good memories.
These Scotch Display Frames are easy to put together. You can surround yourself with good memories.
If you're interested in knowing more about 3M and the Home Collection by Post-it Brand and Scotch Brand available at The Container Store, follow Post-it Brand (on Twitter and Facebook) and Scotch Brand (on Twitter and Facebook).
This week 3 LifeasMOM readers will win a collection of organizers from the  Home Collection by Post-it Brand and Scotch Brand
Here's a peek at what's inside the giveaway basket from the Home Collection by Post-it Brand and Scotch Brand: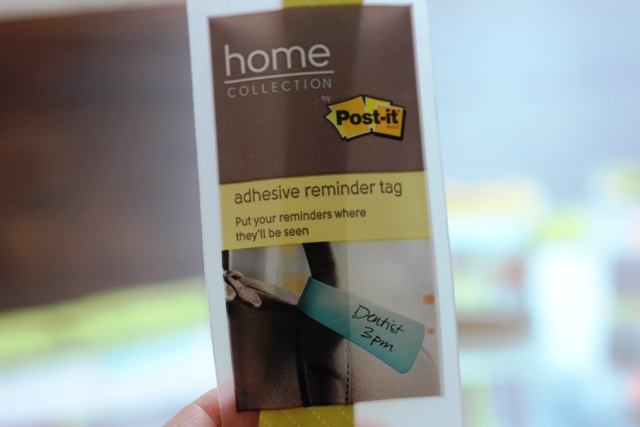 Adhesive Reminder Tags are great to hang on a purse, back pack, or tote to help you remember where to go and what to do while you're out and about.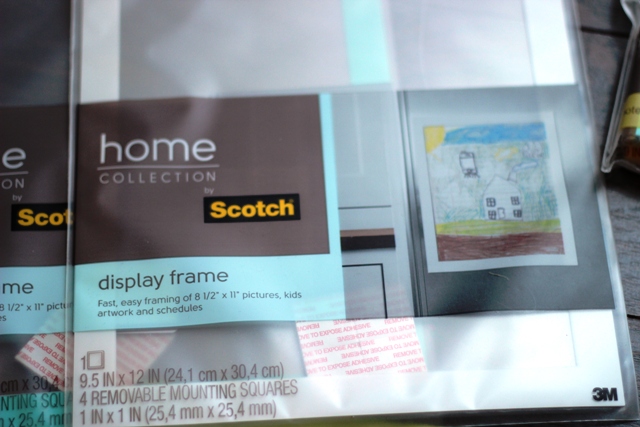 Display Frames are quick and easy ways to hang children's artwork, family photographs, or other documents you want to see throughout your home.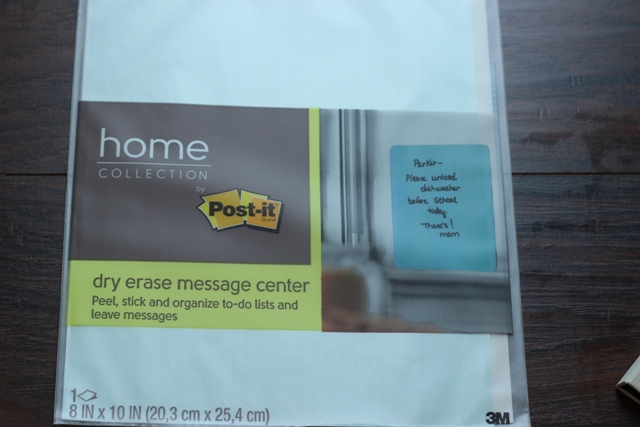 The Dry Erase Message Center allows you to adhere a to-do list wherever you need one.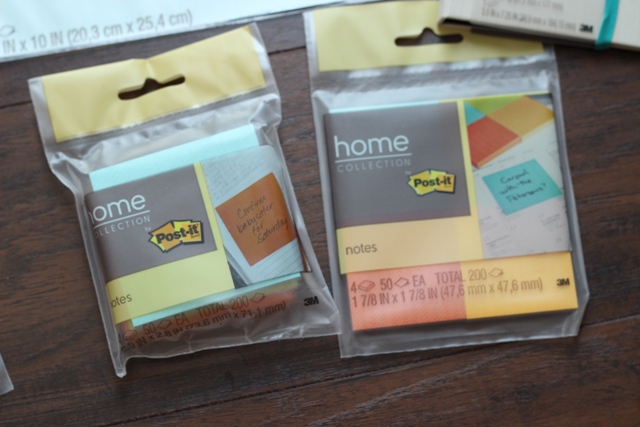 Post-it Notes come in a variety of sizes and colors. They are excellent for all kinds of reminders that you can place anywhere.
The Planner and Perforated List helps you track menu plans, schedules, and other to-dos all in one place.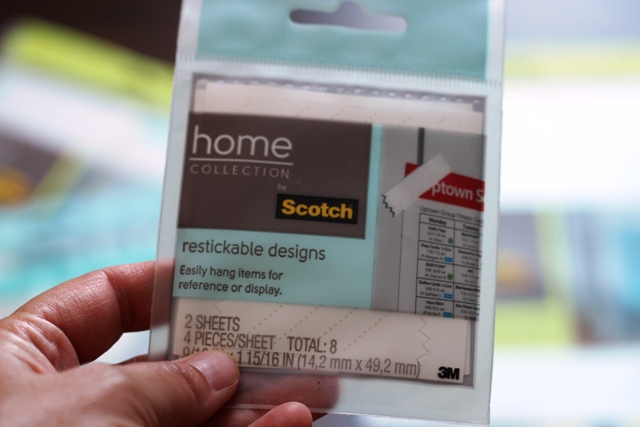 The Restickable Designs work super well to hang photos, schedules, plans, or even recipes where you can easily reference them.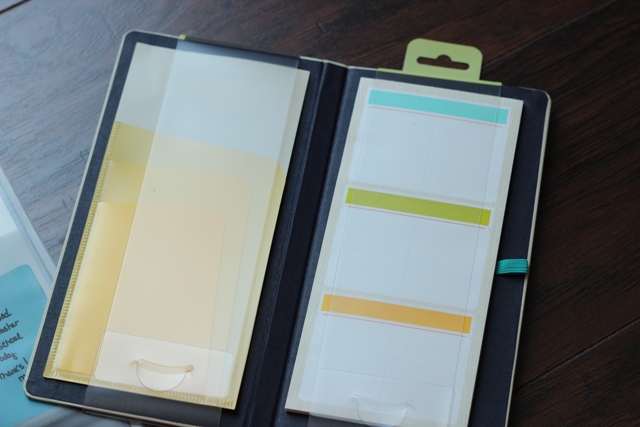 The Shopping Organizer helps you keep track of coupons, cash, and shopping lists.
To Enter:
Simply complete the information on this form. Please know that the information is only being gathered for the purposes of mailing you your prize in the event that you are chosen as the winner. This information will not be sold, traded, or given away.
This promotion is open until Sunday, September 29, 2013, at 8 pm PST and is limited to US residents, 18 years or older. Friends and family of Jessica Fisher and Life as MOM are ineligible for entry. Please enter only once. The winner(s) will be chosen randomly. The prize for this promotion is provided by and shipped by 3M and/or its representatives. Jessica Fisher and Life as MOM cannot be held responsible for lost, undeliverable, or misdirected deliveries. This post will be updated with the beginning of the winners' email addresses.
Disclosure: I have received financial compensation as well as sample product from 3M. All opinions are my own.