Got peaches? Make some good cheap eats with this seasonal fruit from the produce box.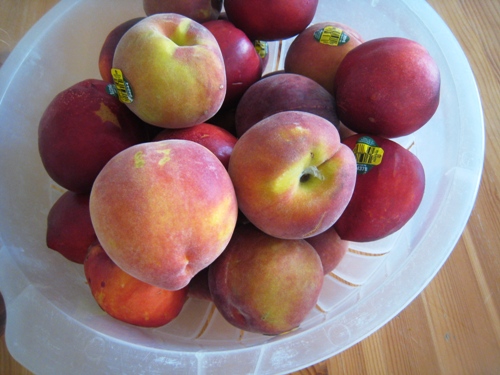 I am drowning in peaches. This happened last summer, too. The produce box provides dozens of peaches every week. And since no one likes them cooked, we're stuck with what to do with them.
Today I tossed about 7 peaches from two weeks ago. They'd been refrigerated, but they still molded. No fun!
So tomorrow, I'm attacking the peaches. Here's what's in store: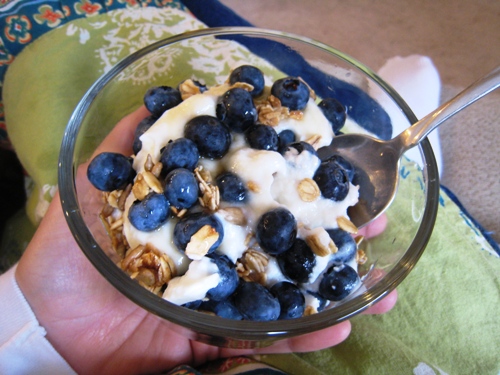 Yogurt Parfait with Fresh Peaches – I'll be making my breakfast tomorrow with Greek yogurt and sliced peaches instead of berries. Easy peasy.
Spiced Grilled Fish with Peach Salsa – Thursday's dinner on the meal plan is grilled fish. I happen to have fresh cilantro and some hot peppers from the produce box, so we're set on this favorite family meal.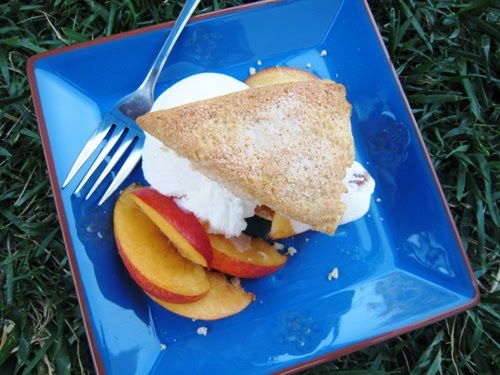 Peach Shortcakes with Butter Pecan Ice Cream – I bought the ice cream on sale earlier in the week, but I might be tempted to serve these with honey-whipped cream instead, to cut the sugar. Sounds like the perfect dessert for summer, doesn't it?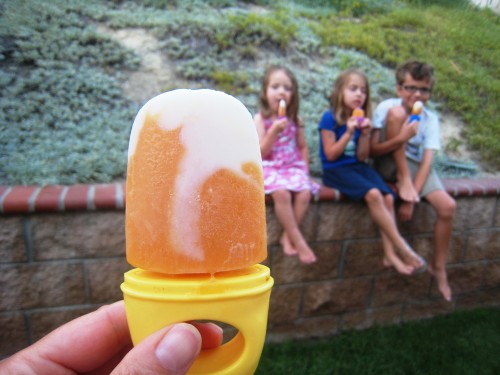 Yogurt-Peach Popsicles – Since I got my popsicle molds all retrofitted, we're ready to keep the freezer stocked. A food processor makes quick work of peaches.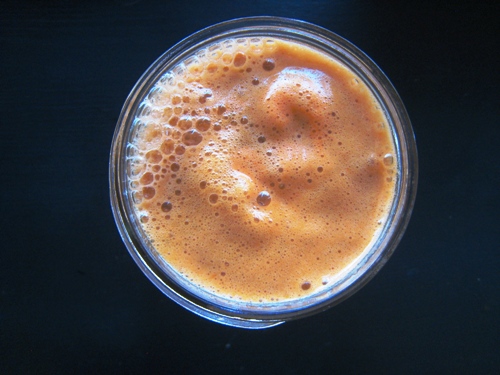 Homemade Juice – Ginger Peach sounds pretty darn good. I'll fill it out with carrots and maybe some pears.
That's what we'll be doing with OUR peaches.
How 'bout YOU?