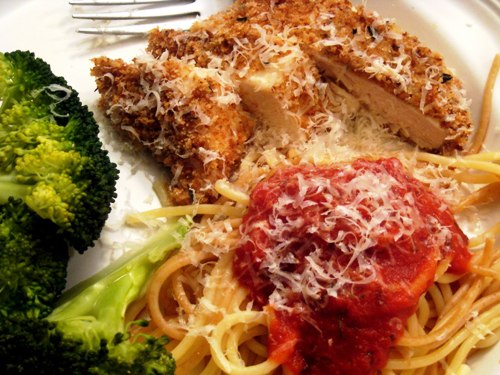 Last week I mentioned that we were going back to theme nights around here. It made my meal planning so easy! I thought up a month's worth of meals in a matter of minutes. I just turned to the month of meals planning page in Organizing Life as Mom, typed in my choices, and printed it out. Easy peasy.
All through the week, I could just look to the fridge door where my list hangs and know what was the meal plan for the day was. While I didn't always stick to the plan, at least it wasn't due to lack of inspiration.
That's really what the meal plan does — give me direction when I need it.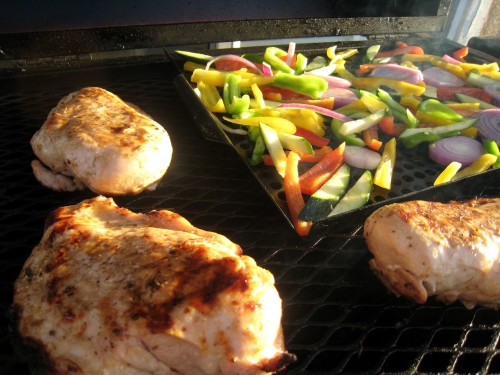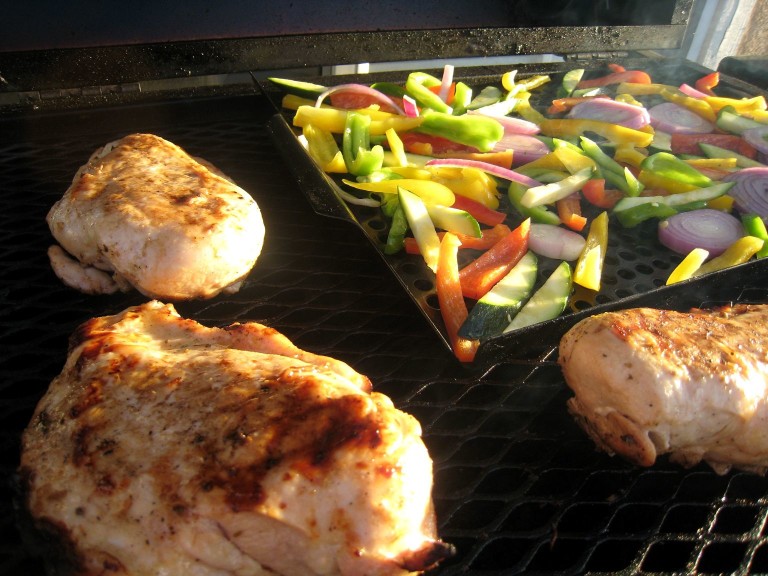 Here's the meal plan for this week:
The chicken was part of this month's freezer cooking, so all I need to do is thaw it in time and let hubs go to work. The salad can be prepped by one of my minions and the pilaf comes together in about 15 minutes since quinoa cooks so quickly. Watch for the Quinoa Pilaf recipe on Good Cheap Eats later this month.
Stuffed Chicken Parmesan, Spaghetti, Steamed Broccoli, and Garlic Focaccia
We have this meal every Valentine's Day. Chicken Parmesan and Spaghetti was the first meal I ever cooked for FishPapa when we were dating. He gasped in horror when I broke the spaghetti in two. If I can swing it, I'm going to buy the extra long noodles that he used to buy back in the day.
I found shrimp for $4 a pound recently so we've got a little stash in the freezer. Since shrimp cooks so quickly on the grill, the "heavy lifting" in this dinner is the homemade corn tortillas, but hubs and The Girl like  to do that task, so I just need to cook some Mexican Rice and heat the Pinto Beans.
The kids will have leftovers while we go out to eat. 😉
This is an easy dinner that hubs can serve the kids while I get a hall pass to work on The Cookbook.

Look at how little FishChick2 was?
We love making pizza at home. I'm hoping to revisit Matza Pizza, thanks to inspiration from Tammy's Recipes. It was so delicious when we made it awhile back.
I cooked several batches of Shredded Beef and stored them in the freezer. I also have a batch of mashed potatoes chilling in the deep freeze, so this dinner will be easy. I just need to make a gravy, steam veggies, and stir up some popovers. (Popovers recipe coming soon.)
How 'bout you?
How do YOU create easy meals at your house?
Don't forget to visit Menu Plan Monday for more ideas!